I took this photo after a sporadic, meandering drive to my current destination. The Tan Hill Inn. The highest Pub in Britain.
Night has since descended and the weather has been dialled up to eleven.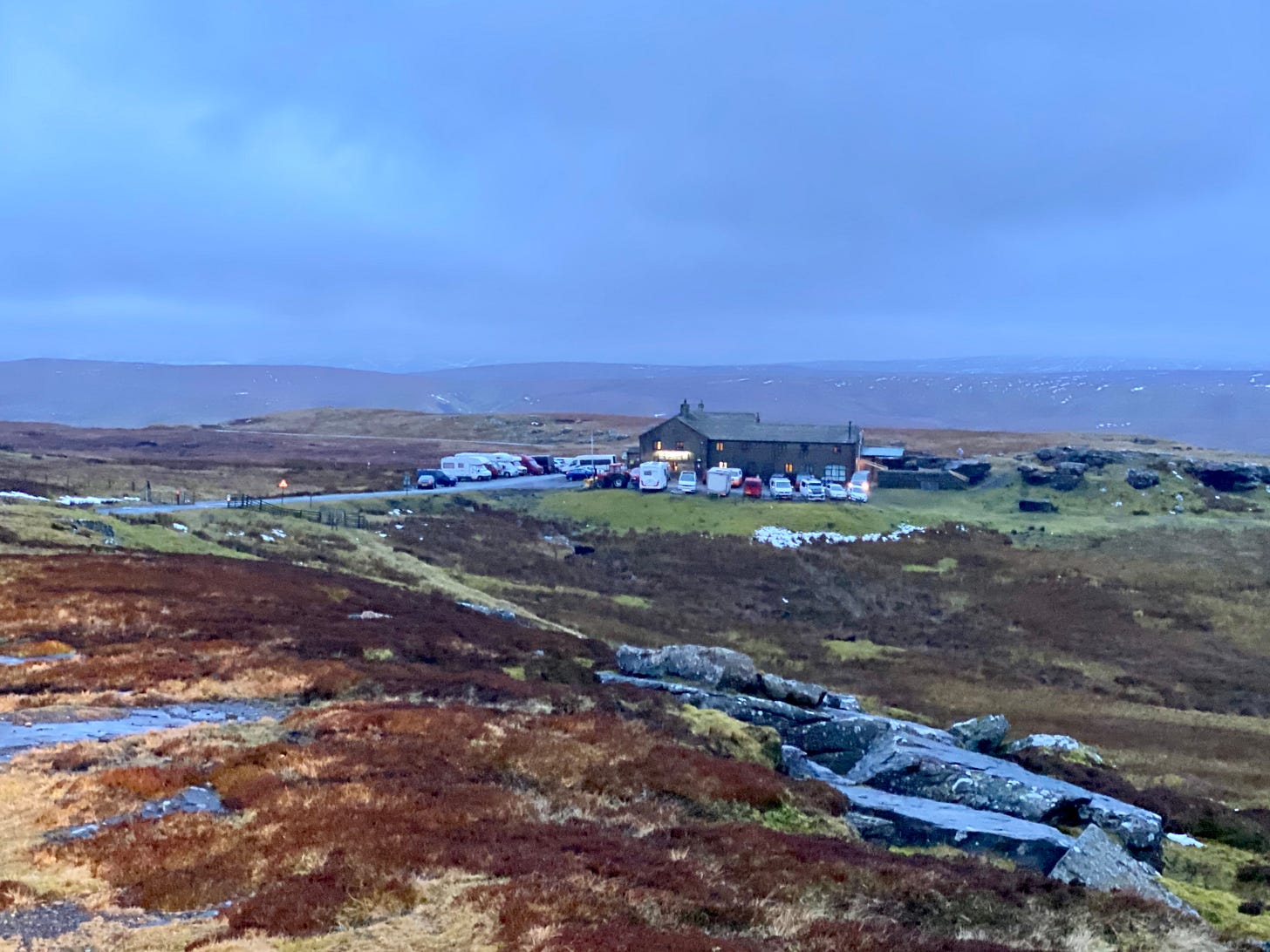 I'm taking some solace from being in a metal carapace and not a tent. The wind is howling outside and the fact I just used the word carapace may give away that I'm supping wine for morale and central heating.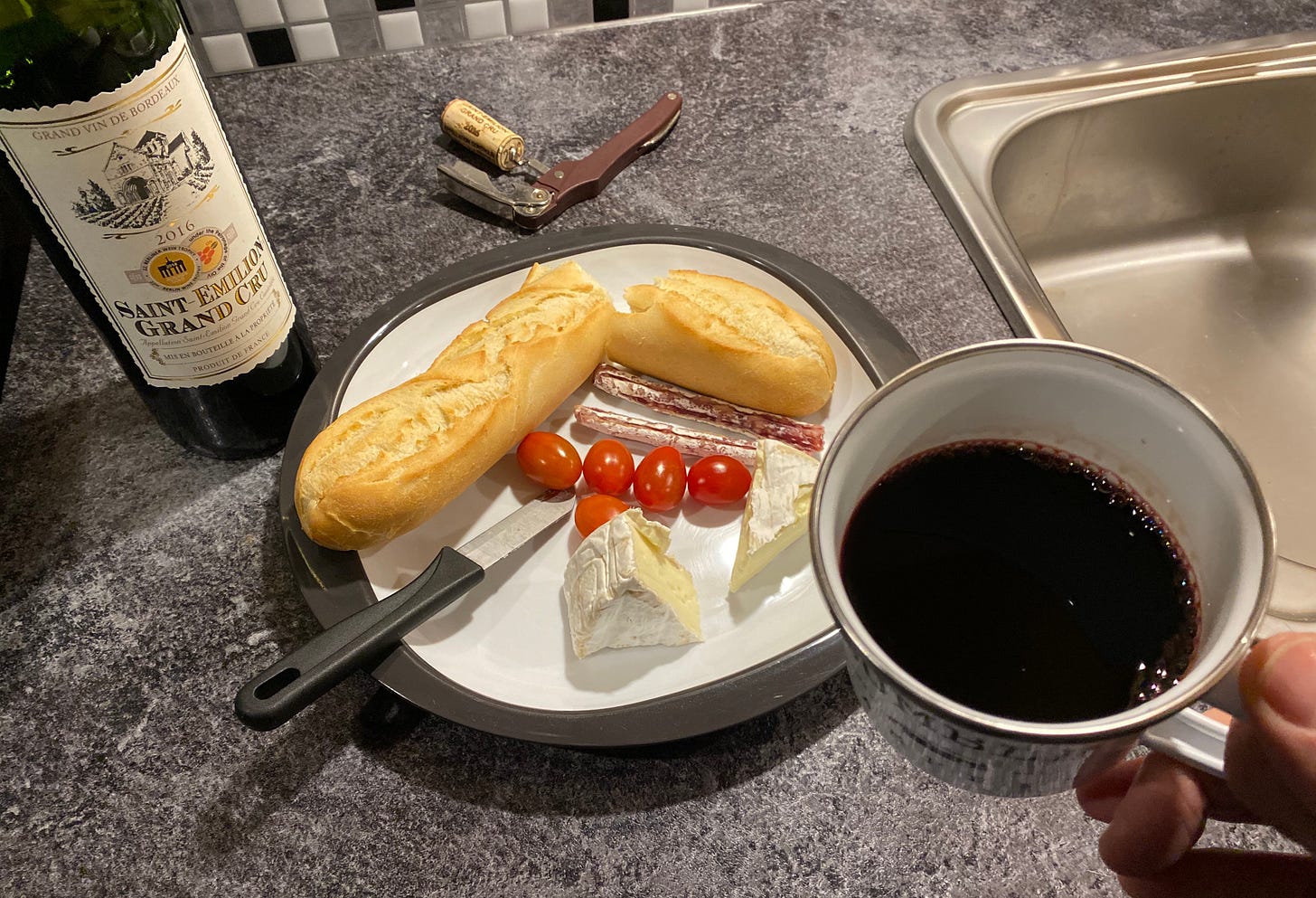 Do not be fooled by these still images. Everything is tidal. From the wine in my cup to the bile in my belly.
Tonight I will either sleep or stare into the dark with a fevered wind as my soundtrack.