I still haven't got round to getting an amateur radio licence. So as a stop gap and yet another distraction, I have thrown myself back into CB Radio.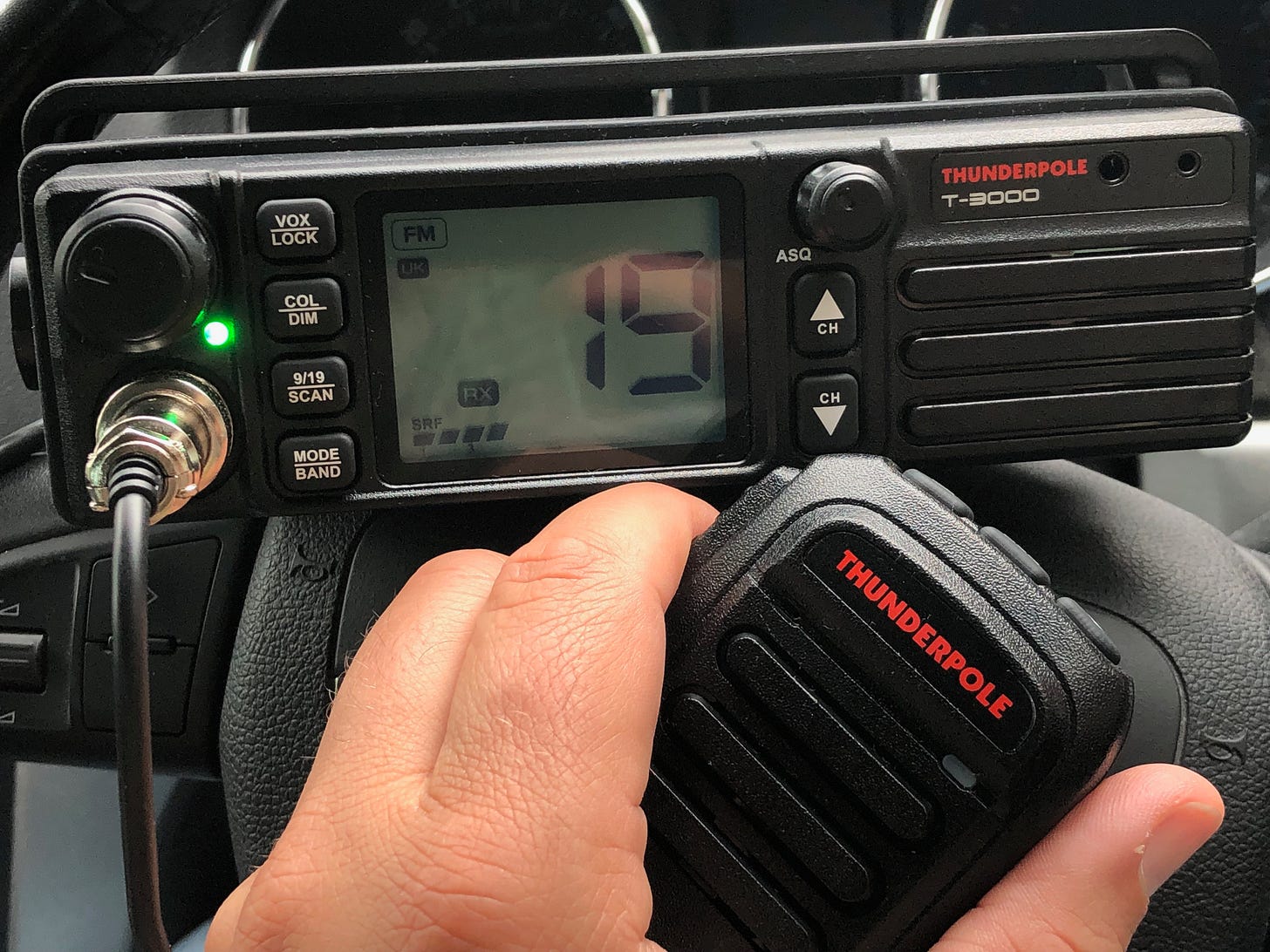 I dug out my old power pack and SWR meter but I was missing the essential 'Rig' (CB radio) and 'Twig' (antenna). So I headed to my closest shop selling CB equipment. Thunderpole In Northampton.
There are other shops out there and i'm not affiliated with the shop in any way. I paid full retail price for everything and I have recorded this audio for fun not profit.
(I'm more than happy to record a podcast for you though. For money. Or train you to make your own. ;-)
The guys were very helpful. Especially Joe (Jumping Master). A Coventry lad like me and someone I'm sure I would have crossed frequencies over there back in the day.
I mostly had a CB on my pushbike and it feels strange having one in the car. It's weird driving along talking on a communication device. At the moment it's not illegal to chat on the CB while driving. According to Ofcom, as long as you are transmitting CB in the 27MHz range you come within a legal exception. This exception was created because so many government and private organisations (e.g. taxis) use 2 way radios.
So far it's been fun. I'll drop more info into the next email.
Thanks for listening!