Two things in the audio.
1st. A recipe for the future. A bunch of questions about the direction of this email. Like how and when it is delivered.
Yes I know there are are more important things in the world… like a global pandemic. But with workshops being cancelled left right and centre, I'd really like to make a go of being able to work from home and this email could be one solution.
2nd. A recipe from the past. Many thanks to Chris aka @CyberDoyle. for sharing the secret to the best rice pudding I've had.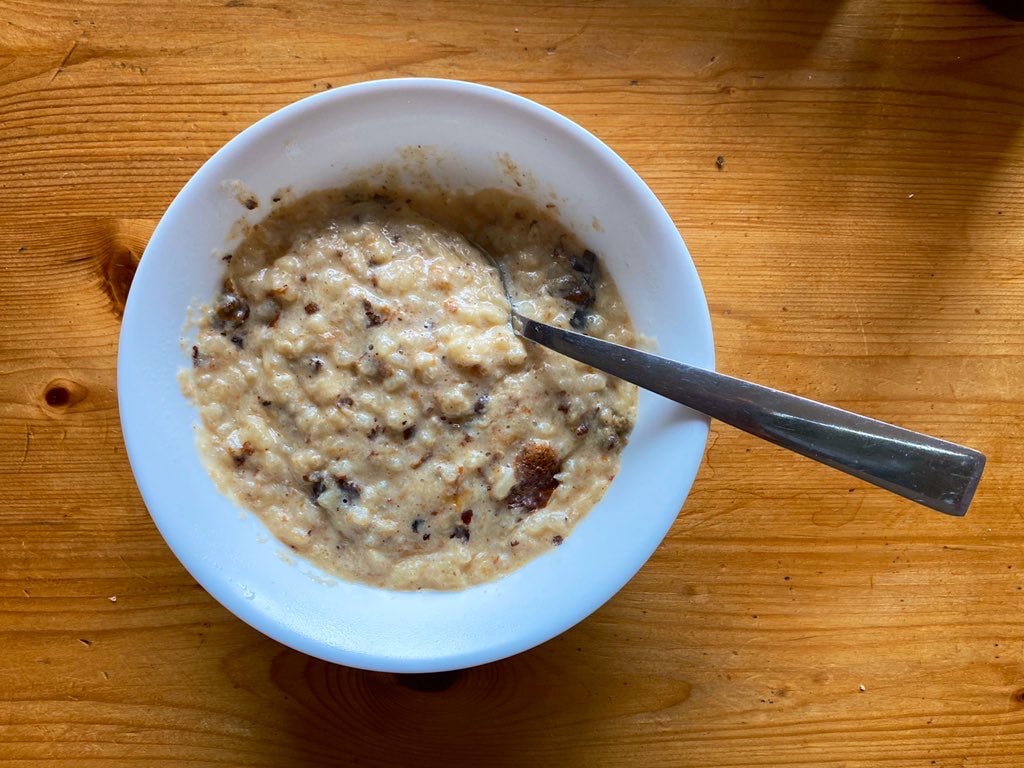 So please have a listen to the audio and then let me know your thoughts in an email or the comments below.
Things to consider…
Shall I carry on as normal and miss the occasional email if things get crazy busy?

Shall I do away with the deadline and format and post stuff sporadically?

Or perhaps make all issues subscription only.
I'd love to know your thoughts.
In tomorrow's subscriber only email i'll share a few moments from my 1200 mile camper van trip (some of you already heard this audio) and then… who knows?
Once again, thanks for reading and listening.
See you out there.
Unless you're in self imposed quarantine.
Christian
P.S. Hitting the red button below creates a parallel universe. Join me there.