Fresh back from a Cornish holiday.
Here are a few clips I captured down there and stuck together with a little bit of 'Dayvan Cowboy' from Boards of Canada.
I'd packed a load of radio and recording tech but used hardly any of it. The audio above was recorded mainly on my phone. Sometimes with my shirt pulled over it to block the wind.
You can tell the bits when I forgot to do that.
The only audio not recorded on my phone was recorded with my radio. It has a handy feature where you can record both transmitted and received signals.
I mentioned Clive in my last email and you can hear him in the audio above. Just a snippet as I only recorded the first couple of contacts. He had so many amazing stories. I hope I get to collect and share a few.
I'm out of radio range with him till we establish a long range HF way of communicating. Till then we of course have the less fun ways of chatting. Email, phone and Zello.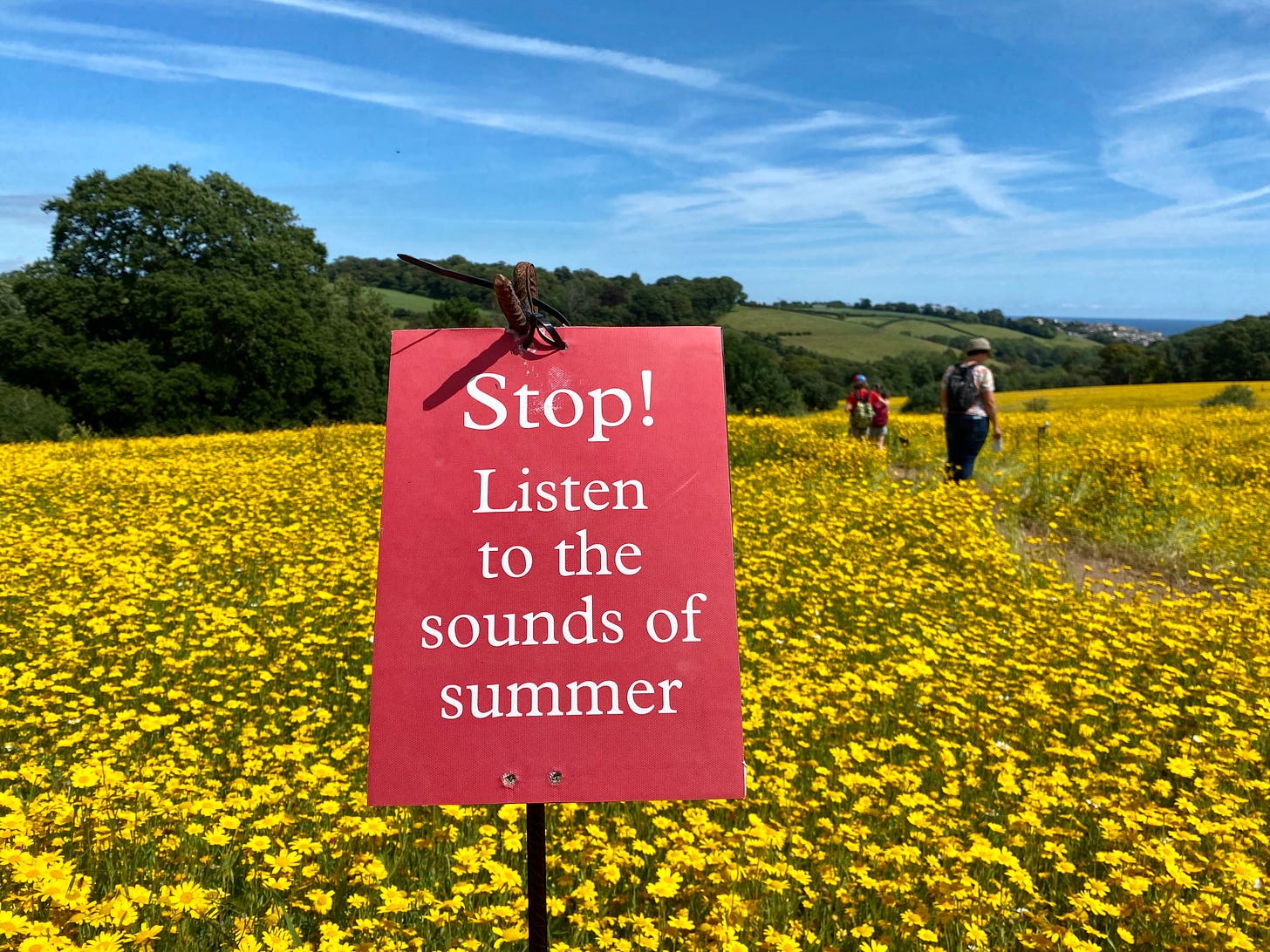 Weird being back home. Great to see the dog and she was excited to see us. But she seems a little sulky at the moment. Probably wondering if we are going to hang around.
I also just found out that Story Maker has sold. I no longer own a Narrow boat. As things are, keeping hold of such a luxury would have been a little too extravagant for my means.
I'm feeling sad to see her go but happy to have had the adventures.
She sold for a respectable price and it might be that I take a year out. I mean why not. I've pretty much taken four months out already.
Unless you know of:
A foolproof investment opportunity where I can't fail to double my money.

A really great value thirty foot or smaller leisure craft.

A small woodland for sale with planning for a yurt.

An electric Land Rover Defender.

A paramotor and lessons.
If I do take a year out I might put the Documentally Dispatch on hold. There is a pause button that can suspend all payments. What I will probably do is create a thread in Substack to flesh these options out.
Till then, It's way too warm for the early hours of the morning in the shed and I really should get some sleep.
Thanks for reading and/or listening.
Take care,
Christian