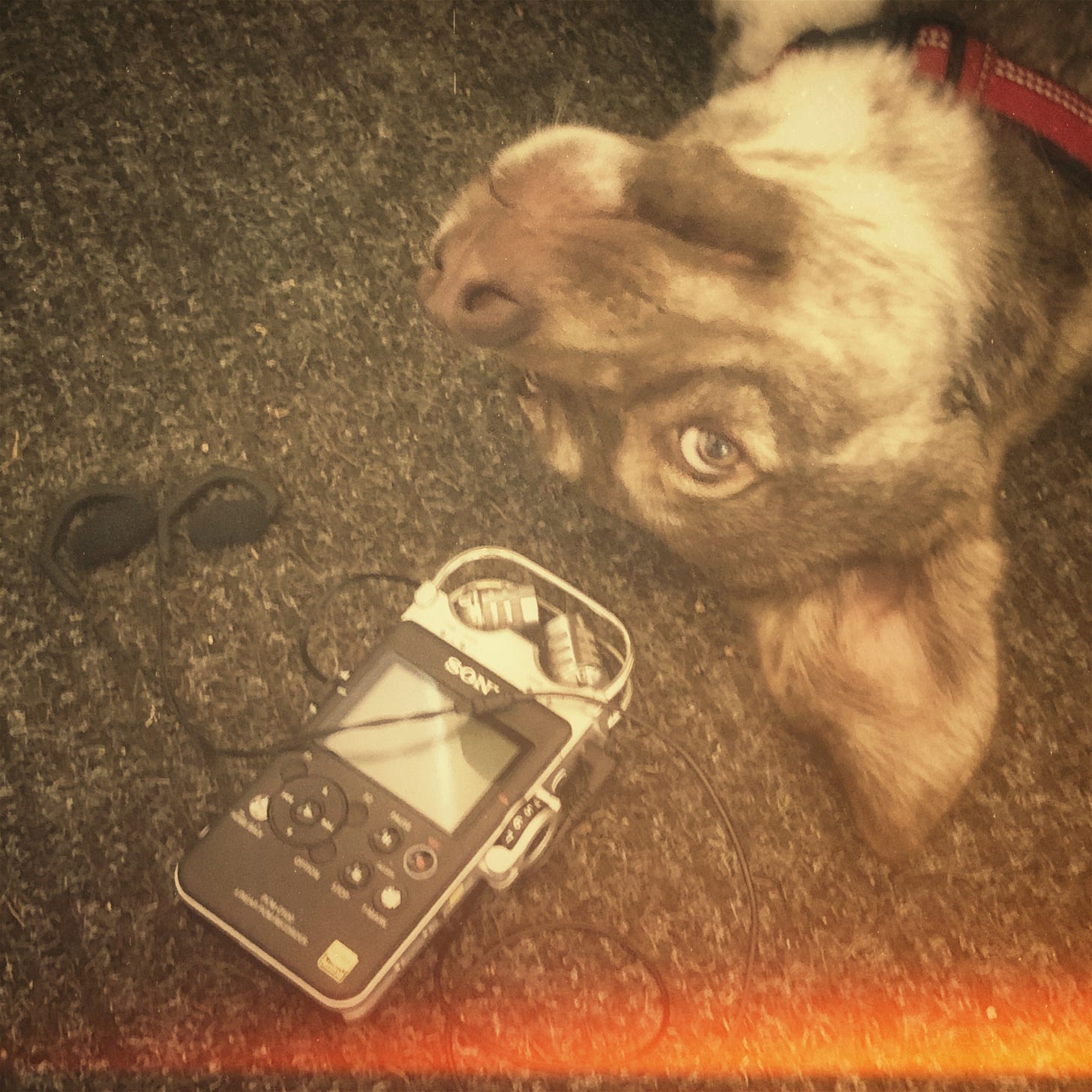 Here is a 21m 24s audio file for your listening pleasure. The middle section was recorded in binaural with the Sound Professionals Low Noise Mics. Please wear headphones.
(Update: You might want to swap them round. As in the left on your right and visa versa. There are no markings on my mics and I got them the wrong way round. oops.)
Ideally you use this…
Listen to this episode with a 7-day free trial
Subscribe to Documentally to listen to this post and get 7 days of free access to the full post archives.