Self Oscillating [204]
Greetings from the shed...
How can I not talk about it? It's everywhere. On the news, in the local shop, on their crappy newspaper covers, even on the CB radio.
I wanted to call this email 'Isolated Cells' but I used that title for [Issue186] back in November 2019. With all the talk of bug-out-bags and bunkers you may think I have some kind of inside knowledge. I wish I did.
I doubt there is a corner of the internet free from virus chatter.
So apologies if this looks like the pandemic special but it kind of is. Although there is other stuff.
Try to be positive. If you're glued to the news that's not going to help. Let me curate some of it so you can use the bulk of your time growing veg and digging that bunker.
---
#TheAction
This was to be a busy week of training. Like busses, work had been sporadic but this week saw a convoy of appointments that would see me through a couple of months.
But everything was suddenly cancelled. So nothing. Or at least nothing physical.
Thanks to The Point in Eastleigh there was some work. I managed to stream in and deliver a workshop to staff who were taking all the correct precautions.
We discussed some of the different ways they could remain a functioning node in the network of artists, actors and dancers they connect with. Lots of fun and frolics fleshing out multimedia content creation options.
School collection and drop off has featured heavily this week. I'd walk into the school yard with the kids and attempt to keep at least two meters from others. Impossible when crossing a playground.
Kids zig zag at speed. Arms outstretched, the chased and the chasers. All playing 'Tag' No one wanting to be 'It'. A simple game, perhaps now a dangerous sport. Odds are, in a school of hundreds someone really is 'it'.
Interestingly the safe zone or 'Base' is called 'Homie' round here. No idea why.
This may have been the last day of primary school for my lad. There was no ceremony. Just a slow, contemplative walk back out the gates.
And that's it now. The kids are home with us 'for the foreseeable future'. Some say this is the new norm till September.
Six months outside of the institution. Imagine that.
This may well be the first generation to develop a true sense of identity. A generation that questions authority, thinks for themselves and is equipped to build and repair their own confidence.
That's if we don't get cabin fever and kill each other. I'm formulating a plan which starts with some lists. Here's one.
Things to do, memories to make:
Read together / Play board games / Build a radio /Sew / Italian lessons / Build a tree house / Paper aeroplane races / Watch School of Rock / Lino print / Dance to the radio / Play hangman / Do Yoga / Play marbles / Build an obstacle course / Code a game / Camp in the garden / Write a story / Start a fire with a fire bow / Play bingo / Hide and seek / Identify all the plants in the garden / Doodle / Fire a catapult / Sketch self portraits / Go metal detecting / Bake bread / Build a fort / Have a puppet show / Lego / Build a den in the woods / Make a time capsule / Whittle wood / Picnic in the garden / Play drums round a fire.
This list is a work in progress so please add to it in the comments section.
---
#ThePictures
If the doesn't stop you popping to the pub nothing will…
---
---
---
#TheWords
The newsletter penned by David Charles is a wonderful release from isolation. Check it out.
---
If you have the time. And I'm sure you do. Check out these 4000+ words on the Black Death. The mortality rate is mind boggling.
---
#TheSound
For centuries, kulning has been used by Swedish herdswomen to bring home the cows.
This is what it sounds like.
And this is how to do it.
---
Changing your mental state can improve your immune system. More sage, timely advice from All Hale Kale.
---
Heavyweight is one of those podcasts that keeps flooring me. This episode 'The Marshes' covers a lot of ground that I fine emotionally triggering. Listen though to how when some key moments were missed in audio, the narration and thread pull it all together. Fantastic audio storytelling.
---
The sound of quantum computing. (Wear headphones)
---
Being glued to the news is never really good for you. But neither is being ill or misinformed.. Sharing misleading news is more dangerous than not sharing at all. I've been going to the Coronavirus Newscast for my updates. They do good work.
---
#TheConsumed
Winesolation is going well.
I can whole heartedly recommend all these liquid postcards. What better way to travel the world.
---
Here are some tips for cooking in quarantine.
---
---
Why oh why?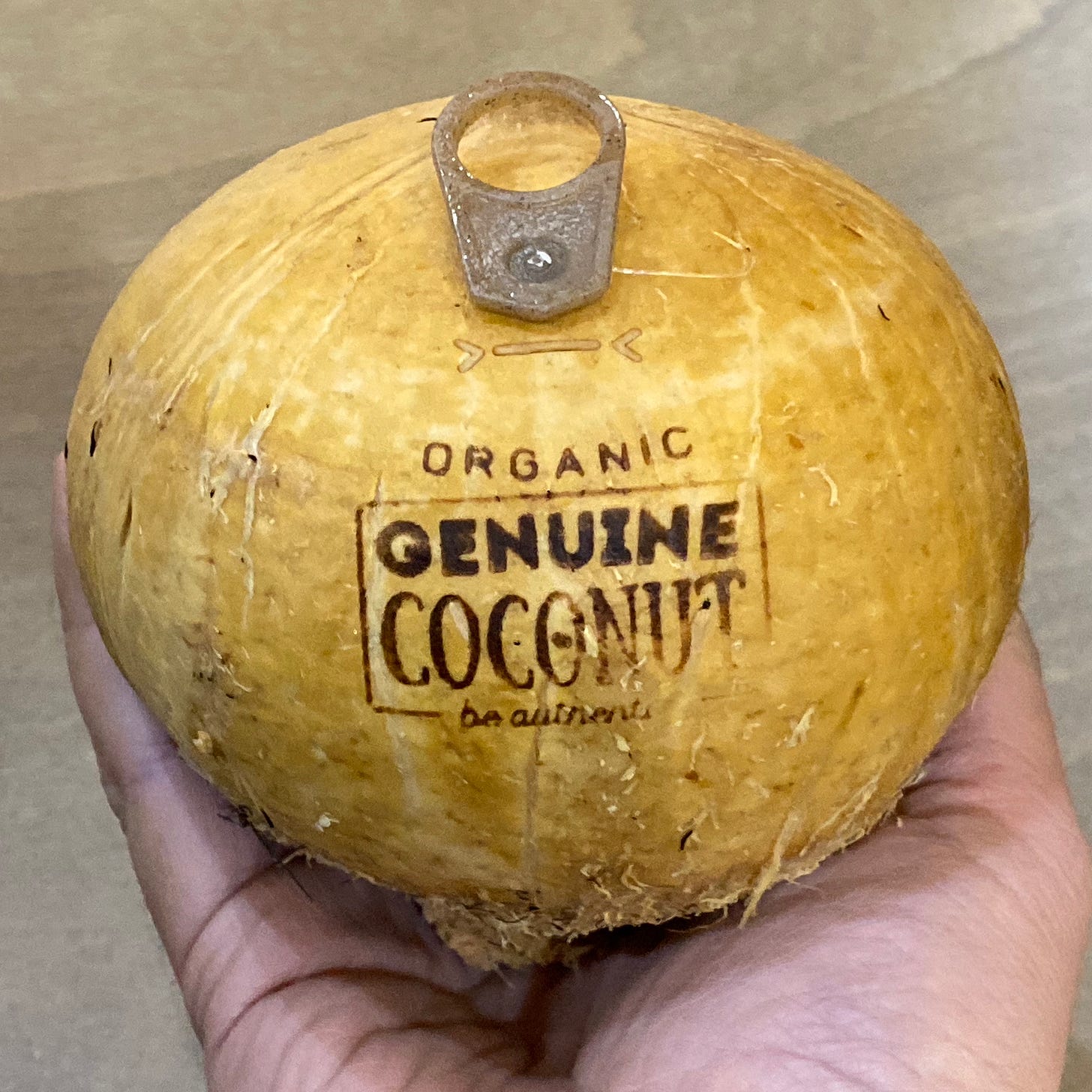 ---
#TheThings
Think about stocking up on stuff that lasts. Not panic buying things you think you need. But stocking up on things that will keep you healthy over a two or three month period.
If you need some suggestions then @Joshr shared this handy list.
He also shared this Coronavirus Tech Handbook for those like me having to remote work.
---
Speaking of remote work… Although I can't visit you in the flesh to deliver a workshop, I can inform, educate and entertain via video chat if you like.
Hire me! Or perhaps subscribe to these emails.
That also makes me very happy.
---
You may remember me selling my MixPre-6 (audio) and I have since got my hands on the Zoom F6 (Dispatch 203). With the money from the recorder and selling a couple of old lenses I picked this up. The Yaesu FT-991 HF/VHF/UHF All Mode Transceiver.
Here is a video of an excited man talking through a few of the features.
It does more than I will ever need and I really have no clue how to use anything other than the basics. Tomorrow I hope to put up a HF antenna and put it to the test.
---
Finally a cure for my Star Wars Commander addiction.
Although mild as far as addictions go, I did find myself opening the app every day. That will be hard in a few weeks when they pull the plug on the game.
---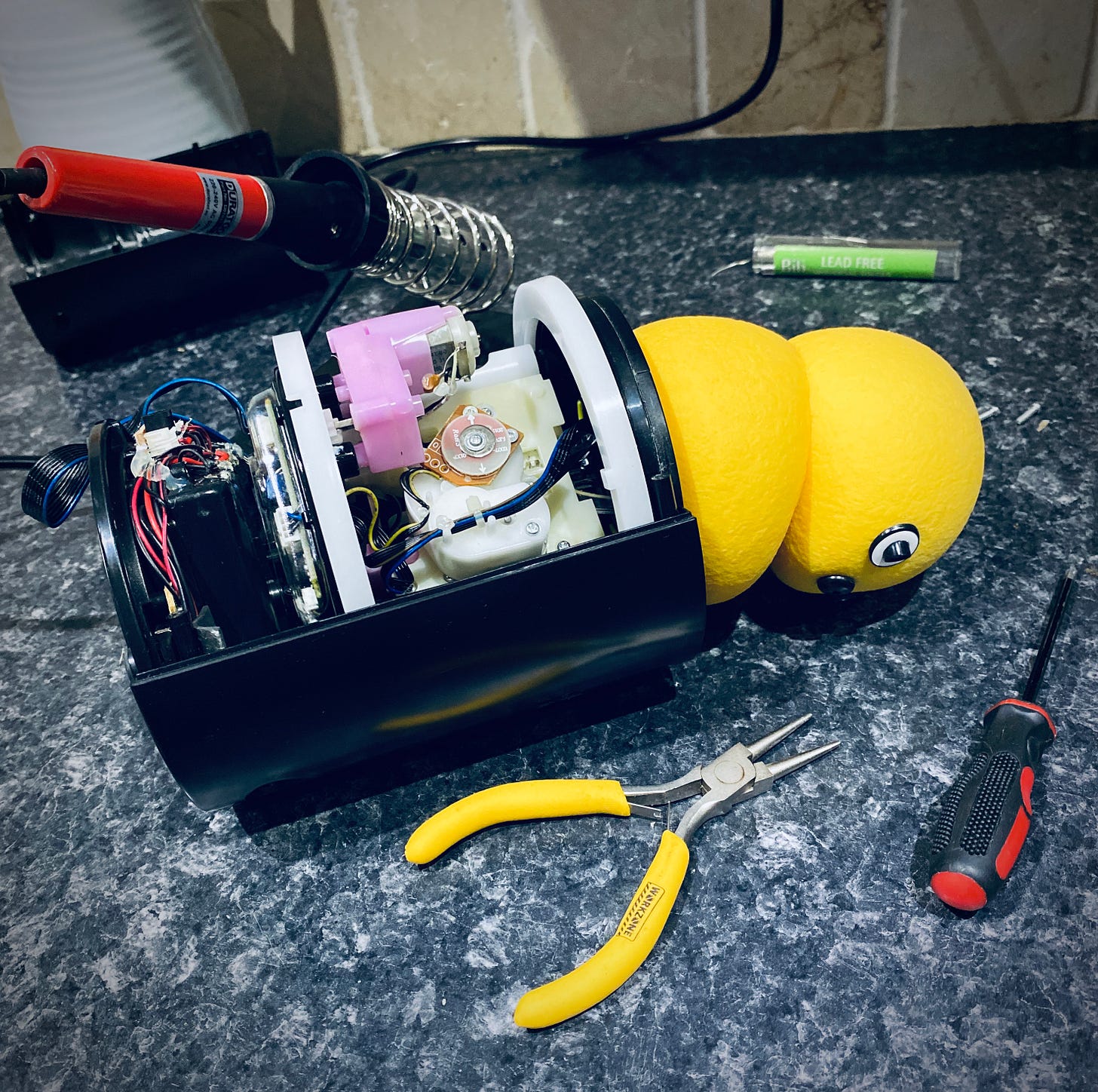 Keepon died.
But was resurrected.
---
#TheThanks
I made this spot to thank paying subscribers. Those folk that drop the $5/month to get all the content I share into this feed.
There have been no new members since the last free issue so if you would like access to the archives and the podcast feed, as well as get a shout out to over 1500 people who are as interested and curious as you, then now is your chance.
Come on, hit the button. It's cheaper than 16 paracetomol.
---
#TheWeb
---
#TheEnd
Thank you so much for subscribing!
If you're enjoying these regular emails I'd appreciate you forwarding it to someone you think may also enjoy them.
I'm occasionally on Twitter as @Documentally and replying to this email will also reach me.
This is not the time to think about all the regular things you can no longer do.
This is the time to consider all the new and different things that we can do.
Death to old routines… Long live creativity!
---
"The human spirit lives on creativity and dies in conformity and routine."
~ Vilayat Inayat Khan
---
Hang in there.
See you out there.
Over…