Discover more from Documentally
A human authored journal in search of novelty, exploring what we share, how we share, and where we're going.
Over 2,000 subscribers
Profound changes in perception [222]
Greetings from my shed...
Released from some societal constraints and pinned down by others, I am now embracing my particular brand of bourgeois chaos.
This photo was taken 10 days ago.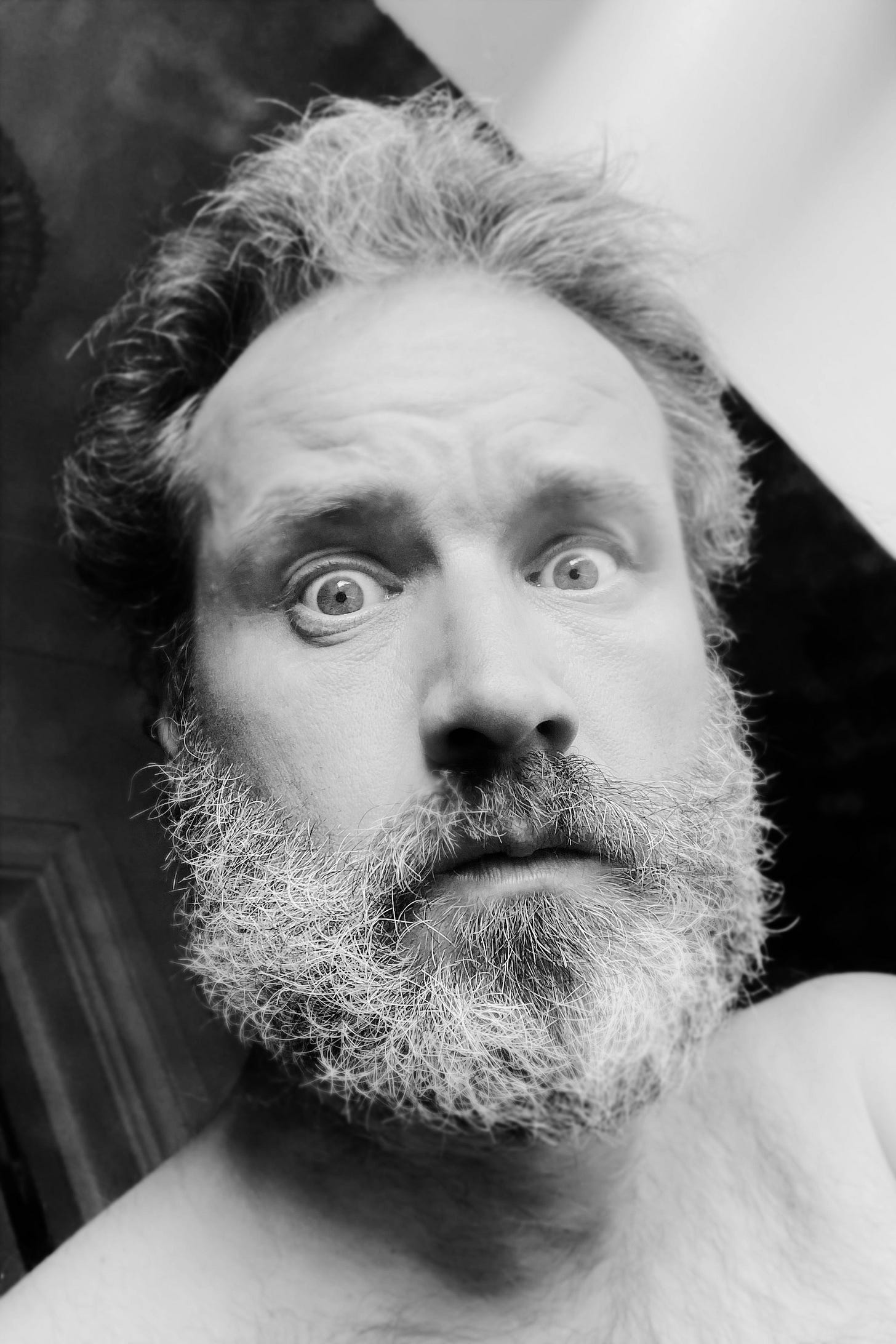 I've freed myself from the fear that no one will call me for work and now worry that they might.
My routine is spluttering as I test myself with how many unscheduled things I can fit into the day that are not on the to-do list I didn't make.
But at least there is this email.
What used to be hillock of work towards the end of the week is now a scramble up and over a mountain of unfinished projects and half written pages. The finish is that downhill run, when flailing, you have no idea what your arms or legs are doing.
I shan't question the record number of unsubscribes after my Black Lives Matter post. Just curse Substack for notifying me and having me wonder who they are. W
Or what they stand for. Maybe they didn't even read it. I prefer to think they are just too busy for one extra email.
But you are not too busy. And I thank you for that. If you are also making time to protest for a better world… I also thank you for that.
---
Homeschooling has descended into slow observational drives with clipboards as I attempt to lift the veil on the outside world.
The sessions in questioning authority have backfired a few times. It's never been so hard to get the kids to set the table. Or let the dog out. Or tidy their room.
I'm hoping that once the school uniforms return the will remember how to re-assimilate.
If you need some inspiration for a homeschooling trip out, check this…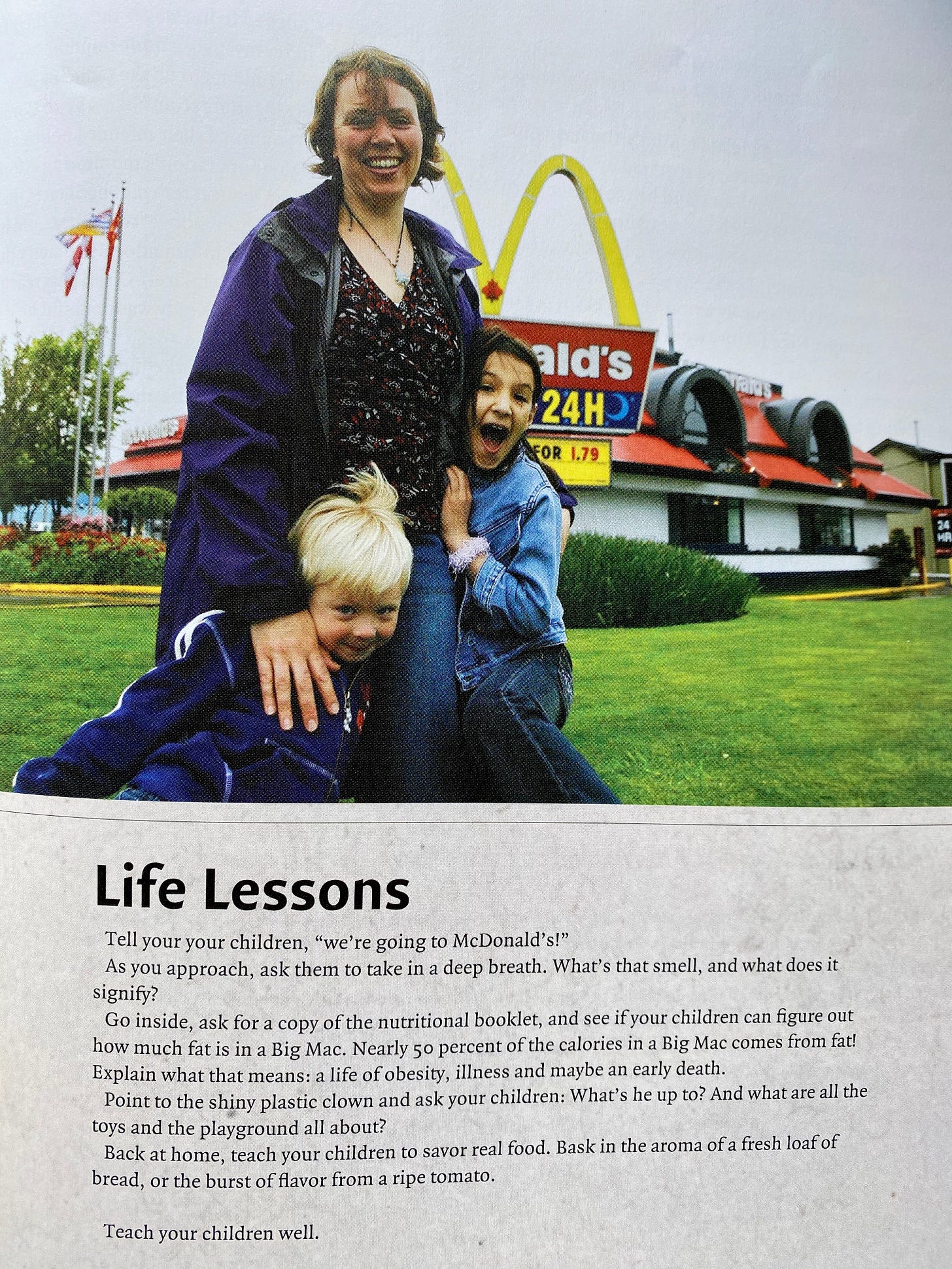 But there is still laughter and games. The kids need structure more than I think I do.
And we are still eating well.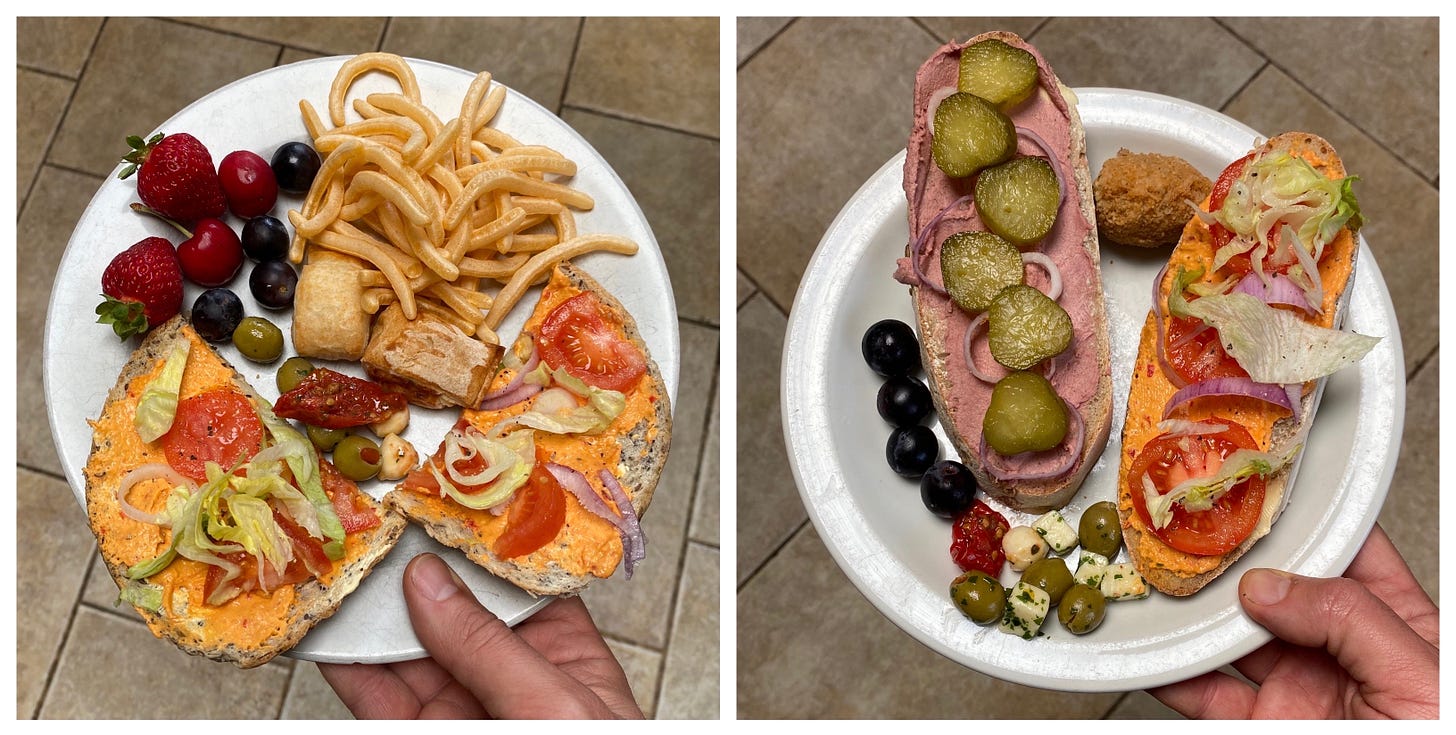 We do have a cooker but only tend to use it for the evening meal. Or making the 14 cups of tea a day. Or baking bread late morning. I'm up to loaf 6 of 50.
---
I went for a run this morning First time in weeks. It felt like a fog had lifted. I got to thinking how far I have to run to work off the three glasses of wine and the Old Fashioned I'd had the night before*. But this came up in the search.
*[(20 mins of running burns off 1 x 5% Ale) ∴ 3 x Wine + 1 x OldFashioned = 40mRunning]
---
Yesterday I posted the last part in the series for supporting subscribers helping you take better mobile photos.
If you missed them, part one is here,  part two is here,  part three is here, part four is here and part five is here.
If you don't subscribe you can do so here…
So you forked out the $5 needed to access those posts, genned up and now you're the master of mobile image capture. What's next? Well I imagine the images are straight up perfect for sharing and you are disseminating your art to the four corners of your networks.
Should the occasional image need a little work then there is no reason you cannot also do it on your phone.
Tapping on 'edit' in the top right in your photos app should open up all the basic tools. (at least on iPhone it will. Android devices may vary.)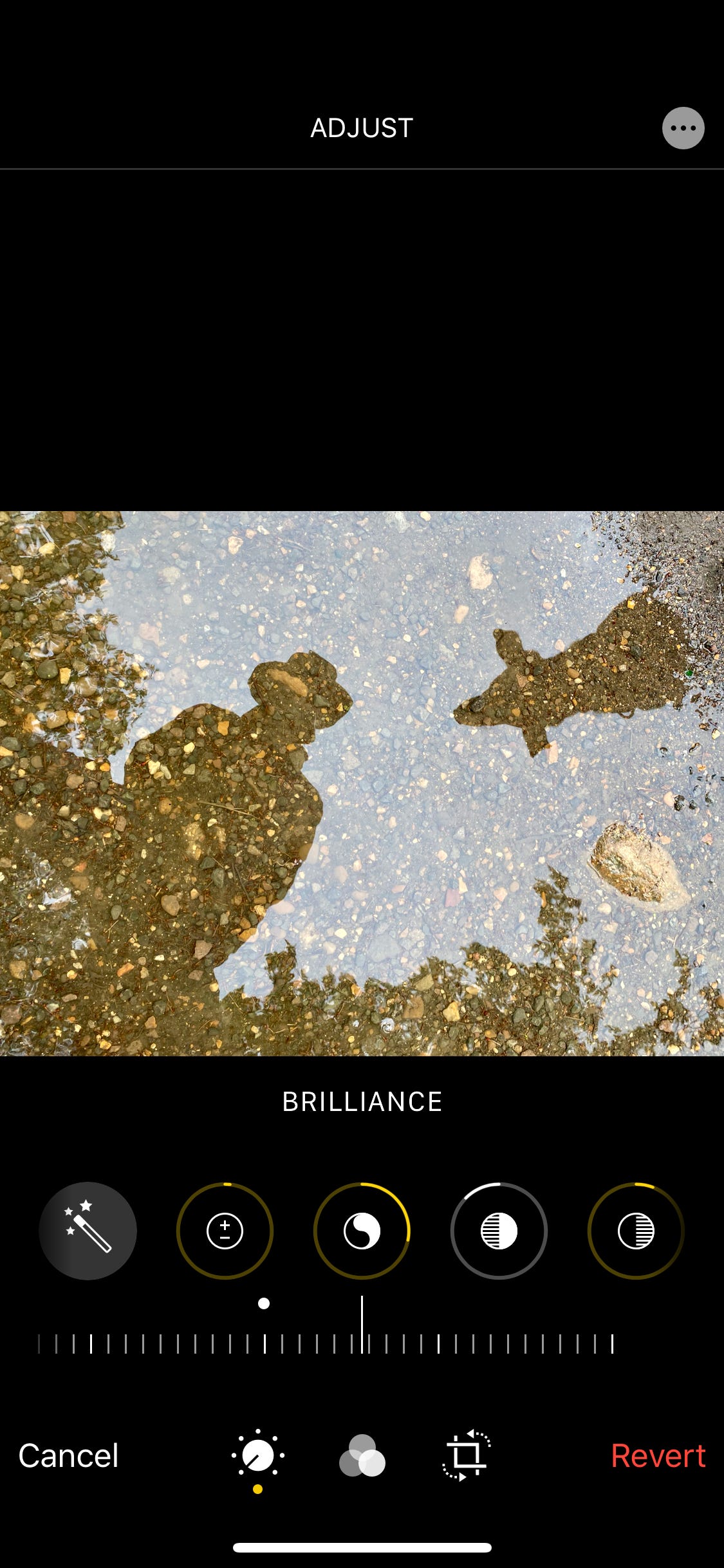 The editing tools offered in the standard camera apps are getting increasingly enhanced. With rotate, fine tune, colour and detail adjustment, filters, auto-enhance and crop, I rarely need to go elsewhere. That doesn't stop me downloading a bunch of photo editing apps though.
You should be well versed with the basic settings.
Rotate helps you turn your image around. Especially handy when your camera has gotten confused as to which way is up. This sometimes happens when the camera is facing straight up or down.
Auto-enhance adjusts brightness and contrast, tweaking the image according to some stored algorithms creating what it thinks is the optimum look. A handy quick fix apart from when the algorithms get it wrong. It can also be fine-tuned with the slider.
Filters were inspired by the swathe of hipster endorsed apps allowing you with one touch to emulate a number of photographic styles harking from back when cameras leaked light and film processing was hit and miss.
The Crop tool icon appears as two right angles making a square and when pressed enables you to crop your image with a selection of aspects or freehand.
To adjust brightness, exposure, contrast, colour etc, you use the slider and move it left or right for the desired effect.
Digital has always been nostalgic of film and there is no shortage of add-on filters emulating an assortment of lo-fi lens and film combinations.
When I got my first iPhone the filters on offer really did make my fuzzy mediocre images look that little more interesting. A plug-in to compensate for my missing artistic flare.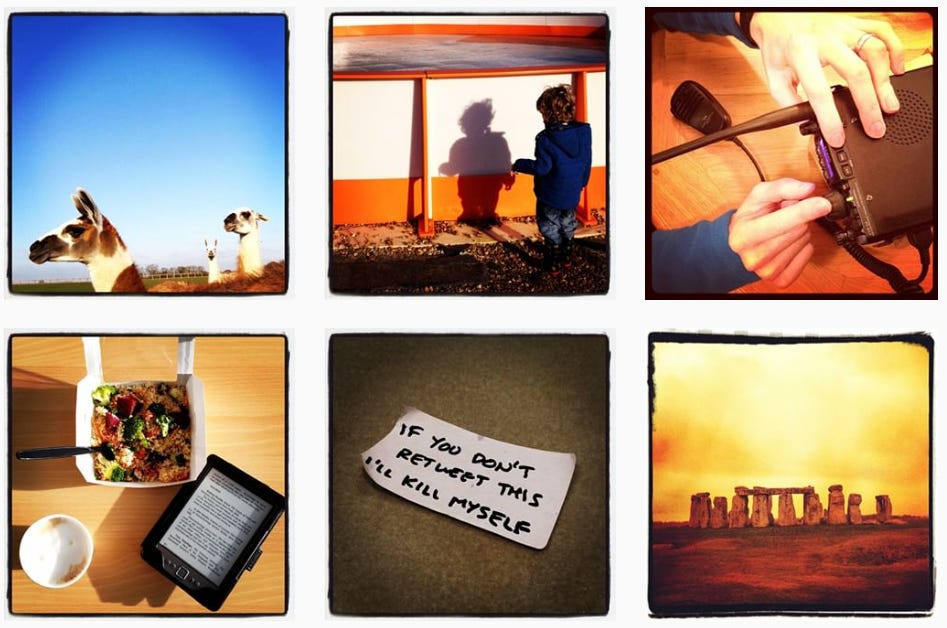 Over processed, over saturated, tinted and leaking light, the photographic world really was my oyster. Providing I wanted it in square format. I felt the tweaking of tone gave my images the romantic touch of times gone by. A time I am just old enough to remember. I much preferred this look to the washed out low resolution images that were meant to represent the world before me. The cameras in our devices back then really struggled to deliver.
So why are we so carried away with these filters now? Perhaps our mundanities are no longer mundane when shared through the filter of times gone by. Perhaps we get romantic while gazing at a photo that looks like it's stood the test of time. Even if only seconds have passed since it's creation.
I have no idea if those born after 1979 get all retrospective when using these apps. The square format does suit the endless scrolling infinite page and the advertisement models they live in.
Mostly though, the cameras are now so good you can just snap and share.
My Process
For general shooting I prefer to shoot with the standard camera app. With only a few features to think about it keeps things simple so I can concentrate on light, composition and focus. I'll then pause to process and share when there is nothing else that requires documenting.
If I do want to use a filter I'd rather start with my unedited image. I then open that image in Instagram etc, add the filter and share on as a new copy of the image. Then I always have the original to go back to.
This may sound a little long winded but I'd much rather have a copy of the unedited photo as well as the edited one on my phone.
At the moment If I do use an editing app Snapseed seems to be the one I use most. In addition to my usual realtime spaces, Twitter etc. I also occasionally share to Flicker.
For the photos I use here I share them straight from the phone into a dedicated dropbox folder.
Backups
My photos auto back up when my phone does. I also burn a copy of my images to DVD plus send them to both a Drobo and a 5TB clone drive mirrored from the Drobo.
This may seem like overkill but if you've ever lost images or data you'll know exactly where I am coming from. A copy is not a backup. Your data needs to be in at least three different places.
Right enough about photography. Let's talk audio.
---
Today marks the 12th day of Audio Bloggers Month. Or #AudioMo. Brainchild of @Ernmander it's in its 10th year and still going strong. It's a great way to connect with the audio blogging community, learn new skills or just hear great audio moments from around the world.
I have challenged myself to use a different mic or recording device every day. So far my #AudioMo recordings have been made with:
I'm running out of different recorders but might still manage to rustle up a few microphones i've not yet used.
There are so many interesting bits of audio floating about out there. Like this from Bill Thompson.
Yes my normal podcast listening has taken a back seat but I did manage a few. Firstly check this… Dear Fellow Journalists from Philip O'Connor.
This Criminal podcast entitled Cowboy Bob is a good listen. Great story.
---
Why whales don't get cancer.
---
This upbeat but ultimately sad song has been on repeat this week.
---
I'm keen to test this system. Think you can make it? Price up the parts for two and perhaps i'll pay for the bits?
Then if it works we can all get one. ;-)
---
One conspiracy to rule them all…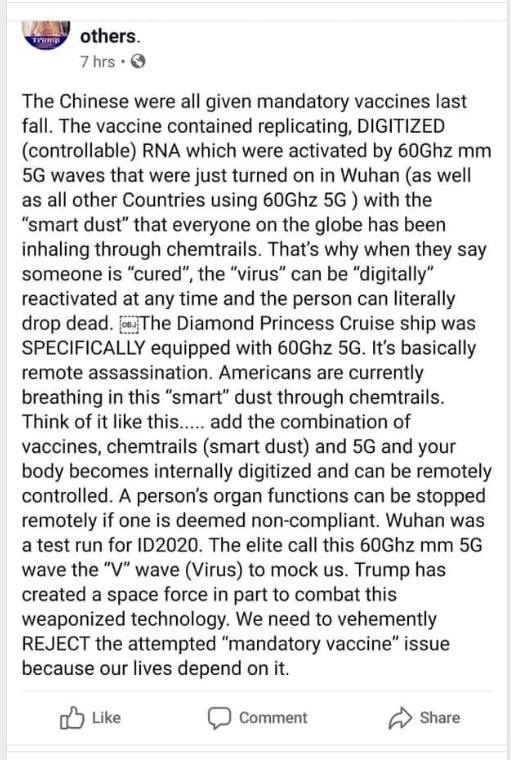 ---
Here come the links…
Find the good. It's all around you. Find it, showcase it and you'll start believing in it.

~ Jesse Owens
---
Thanks for reading. I hope you are doing ok.
All going to plan, I get to see my oldest friend this weekend. It's been a long time coming.
Next week looks similar to the last 12. Apart from my lad is heading back to something that might look like school.
Live, love, learn,
Over.