Discover more from Documentally
A human authored journal in search of novelty, exploring what we share, how we share, and where we're going.
Over 2,000 subscribers
Humbler than the dust [218]
Greetings from my shed...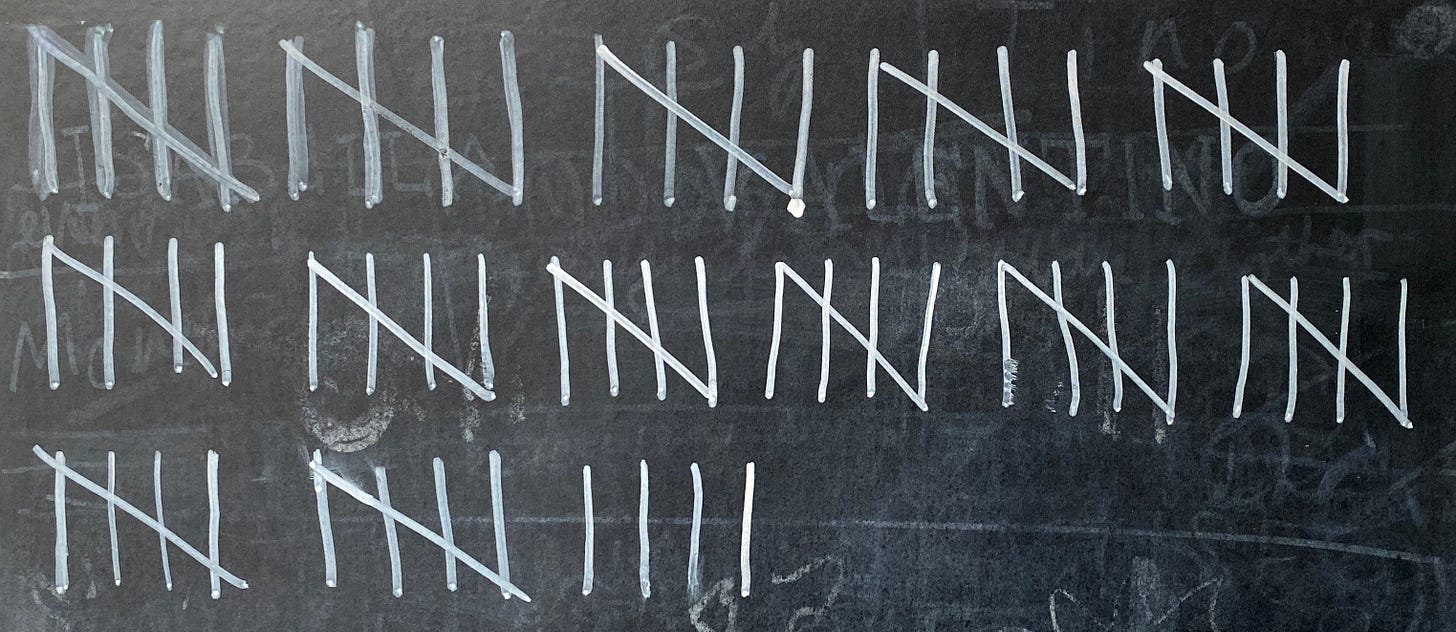 Day 69
The cement mixer is out and has hardly stopped rotating this week. I've also made a lot of bread.
The two are not connected outside of some similarities in the combining of ingredients in order to get the right consistency.
The cement mixer started out as fun. But now I see why as a kid my dad would hire a truck to splurge two ton of readymix cement where he wanted it. This way is the hard way.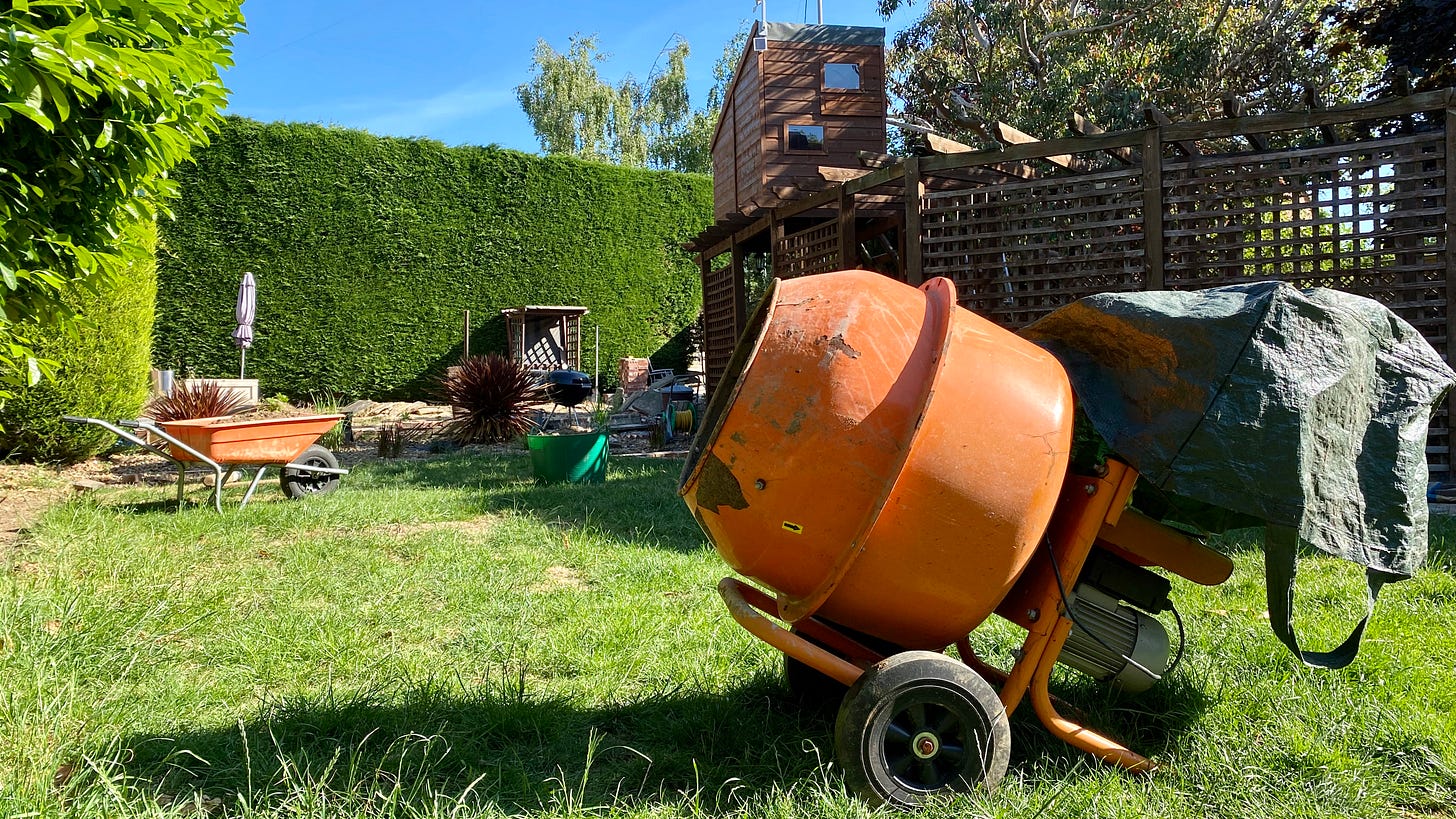 But it's the only way. With little access to the garden other than going through the house, I see the carting of bags and barrows features strongly in my future. As has the removal of about three hundred slabs over the last few days.
Making bread has been meditative respite. I don't have a dough mixer and while I'm not a fan of mixing cement, I quite enjoy getting my hands into a doughy goo. It feels natural, hypnotic and ancient. Like something we have been doing for over 14,000 years.
I waited until now to get into the sourdough phase of lockdown. I have been out of the game for a while. Nine years since I first got the bread making bug from Tom Herbert. We met at the Do Lectures. Here is a podcast from that time.
He gave me my first sourdough starter. A few years later after continually feeding and nurturing it, I was away from home a little longer than expected and the (probably ok) starter had been disposed of. It mostly likly just needed a stir and a feed. Luckily it was un-named otherwise we'd have needed a proper funeral.
The new starter is related to the old one and now about 65 years old. I have named this one.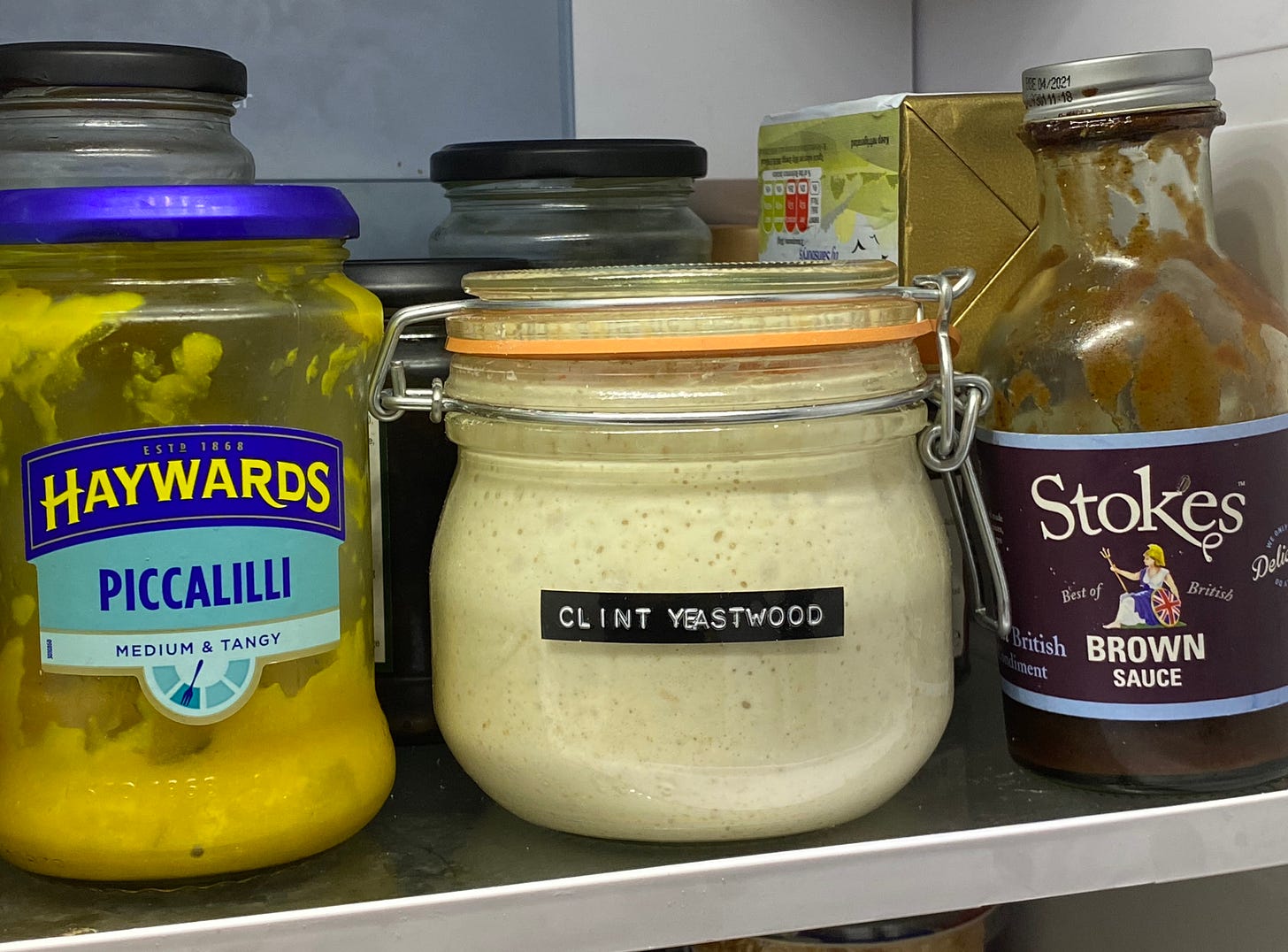 Luckily I still have all the gear. The proving basket and baking stone. Flour seems to still be sold out in a few places so I ordered 16 Kilos from Doves Farm.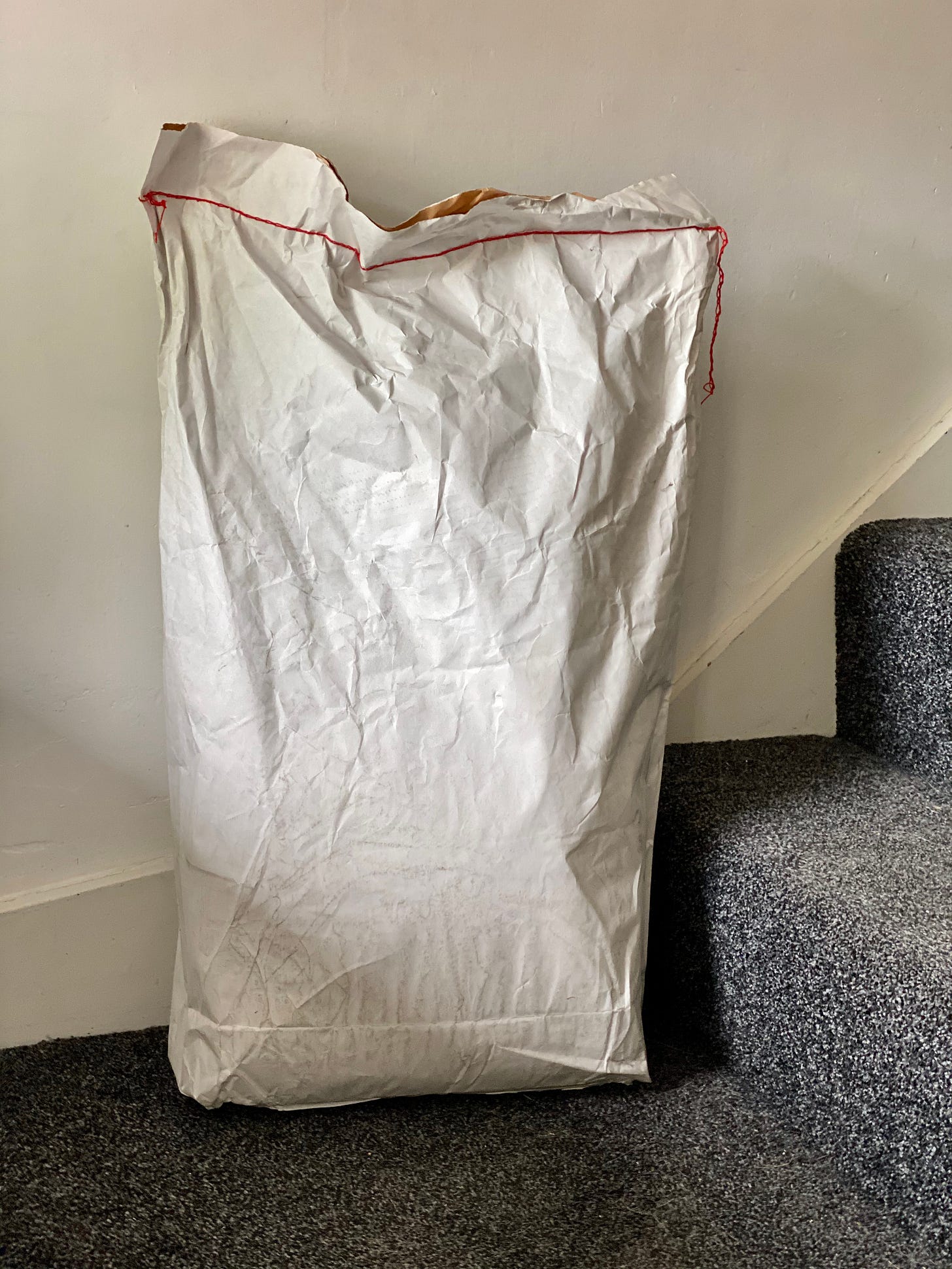 It's a bit overkill but it'll freeze for two years.
There are some great recipes on the Hobbs House Bakery site. And 2600 pages of bread based info here. But $500 for a book is a bit rich for me.
With 1,900 calories in the average sourdough loaf. I decided to take a break and not make a loaf yesterday. Although I did prepare one for this morning.
Here are three loaves from this week.

And here is a basic recipe I have found to be one of the quicker ways to get a great loaf.
Just before bed I put 200g of sourdough starter, 1 tbsp of salt, 200ml of water and 400g of strong white flour into a mixing bowl. I Mix until it starts to look like dough. Then I knead it for 10 mins to get it stretchy and smooth. I then put this in a covered bowl in the fridge overnight.
The following morning I will retrieve the dough, gently shape it and leave it at room temperature, covered in a proving basket. I have left it from between 1 and 3 hours and wait to see it rise and become less dense, or bubbles appear in the dough. I then take a pair of scissors or a very sharp knife and make some incisions in the top.
Then I put it in a preheated oven set to 220 degrees C on a baking stone. Placing a few ice cubes in a tray at the bottom to add a little humidity and harden the crust, I Bake for 25 to 30 minutes.
Once done let the bread rest for 40mins before slicing.
(I have played with this recipe by adding seeds and adjusting time etc, but please leave a comment if you have any more advice, thoughts or tips.)
"Good bread is the most fundamentally satisfying of all foods; and good bread with fresh butter, the greatest of feasts." ~ James Beard
---
You can find some gluten free sourdough starters on the web but some studies show that fermenting wheat in a sourdough starter may already substantially degrade the gluten. Do be carful if you are celiac though.
---
Great thread from someone who takes their bread very seriously.
---
#AudioMo starts on the first of June. It's a month long audio challenge created by @ernmander. All you have to do to participate is record and share a little audio each day and Tweet the link using #AudioMo. I'm planning to take part. It's a great community.
---
Been on the look out for high quality socially distanced interview options. Here is a micro shotgun option from DPA.
After buying the VXLR+ this week I have solved the lack of minijack input on the Zoom F6.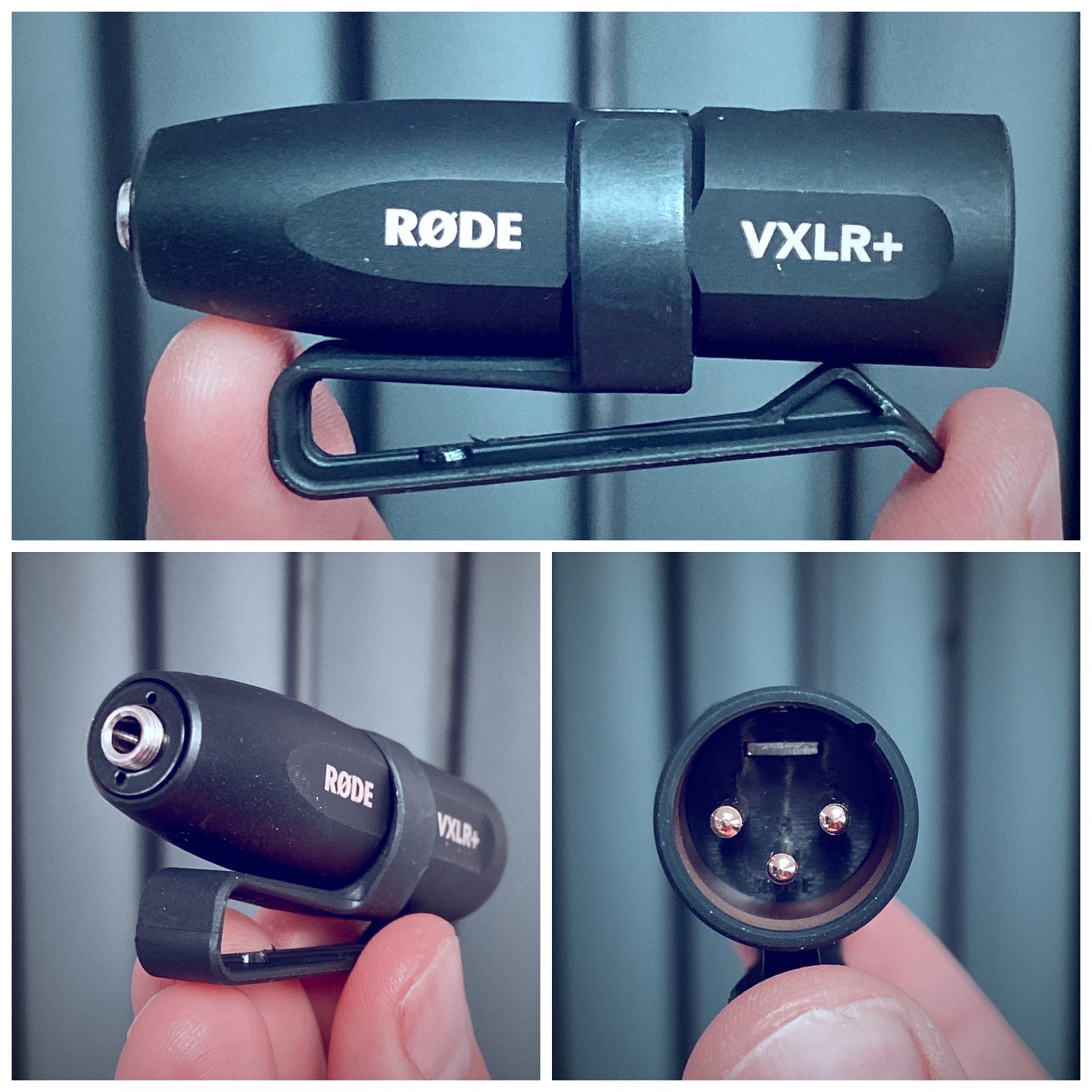 The 3.5mm socket to 3-pin male XLR adapter enables me to convert 12-48V Phantom Power down to 3-5V 'Plug in Power'. This means minijack lav mics or the Rode Wireless Go will finally work in an XLR input.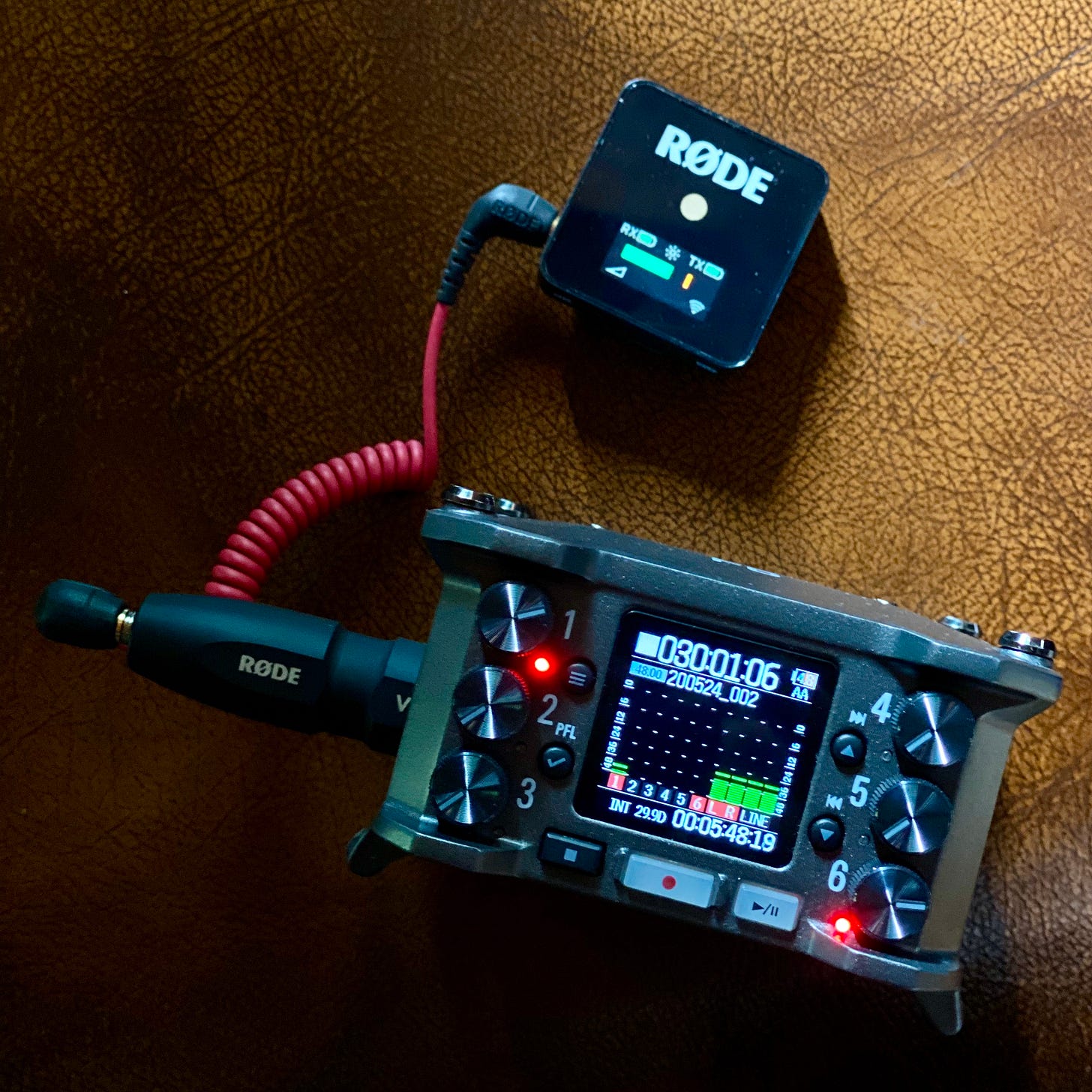 I need to do a few more tests to see if the sound quality is on par with just a long XLR cable and shotgun mic. I have found a similar device almost half the price and hope it is as well made and will do the same job without the dedicated Rode thread on the socket.
---
I used to love checking out new apps and platforms the moment I heard about them. Wondering who I knew might already be signed in. But as the growth models are honed it's hard to not feel like you're being taken for a ride.
I downloaded the video chat app Marco Polo. The info said they're 'committed to not selling ads or its users' data' but I can't see how VC funded spaces can hold to that. If they grow, as this app has during the lockdown, so do their costs. I didn't know at time of download that they would bring in a subscription model. Perhaps I would have trusted them more.
Anyway. I didn't get any further than it asking me to input my phone number. I don't think I need it. I thought it looked interesting but I doubt I'll ever revisit the golden days of the Seesmic video platform. At time of reading (six years after it as written) this article by Seesmic creator Loic had 31 claps.
Lost in the ether it highlights how ahead of its time the platform was. Also how little the community mattered to those that built it. Right down to the "Oh yeah the community" addendum at the bottom.
I now think that Seesmic had to fail. If it didn't it would be no different to the other click farms and attention mining spaces we love to hate. Better to have loved and lost and all that.
I now have a low tolerance for platforms pushing for maximum users and infinite funding. I'm sure someone will tell me if I'm missing out on the next big thing. In the mean time I'll be over here chatting on a radio and looking for the next little sustainable wholesome thing.
---
Speaking of the small and wholesome spaces. Don't forget that supporters of this email can join the Wire backchannel. Sign up for their free account. Then search for 'Documentally' and ask me to add you to the group.
---
And speaking of radio stuff…
Congrats to my friend Adrian (M7UCH) for passing his test and getting his licence. I have managed to steal a few moments from landscaping the garden to chat on the radio.
Playing on the HF bands has meant I've taken down my CBRadio contacts map and replaced it with a world map.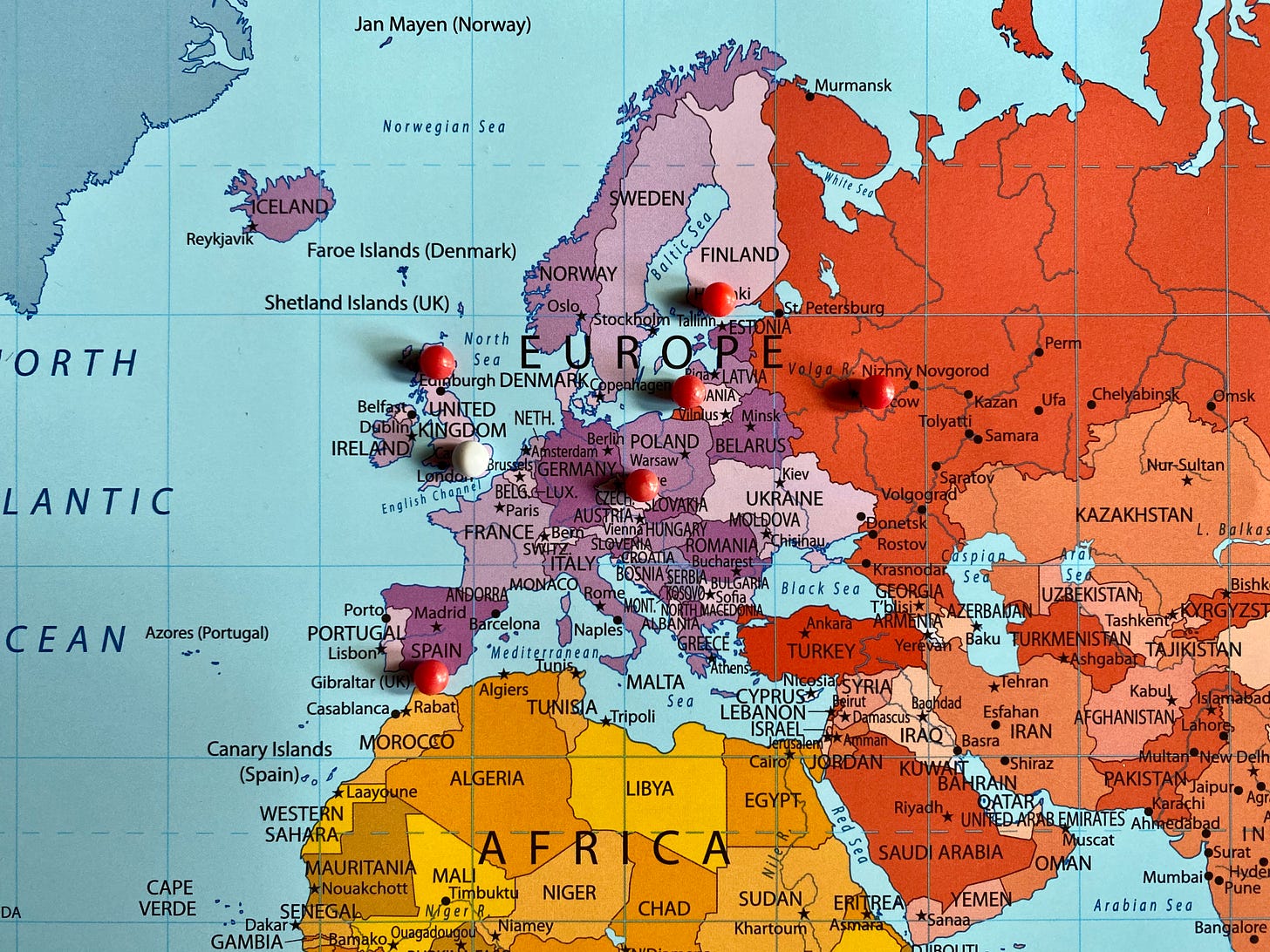 If you are also having fun with #HAMradio let me know.
---
I've never had an interest in sudoku till David Charles shared this video…
---
Thanks to Siim Teller for infecting our home with this ear worm. Care to stand up and have a little dance with me? Let me know when you are dancing to this and I will do the same.
I'll even play the air flute.
---
I'm not short of interesting comments on my neglected YouTube channel.

Today some guy wrote DAFUQ on this 10 year old video.
---
I've spent too little time online to do my usual curation this week so am thankful to those who shared links they thought I might be interested in.
---
"If someone says it's raining & another person says it's dry, it's not your job to quote them both. Your job is to look out of the fucking window and find out which is true."

~ Jonathan Foster (Senior lecturer in journalism)

---
I'll be posting part four of my 'Better Mobile Photography' guide this weekend. If you want to read that and my previous 'How To Podcast' series then please support this email by hitting the red button.
It costs less than a beer or fancy coffee a month. And I'll deffo buy you one back when we meet.
---
Next week will be more garden-based blood, sweat and beer for me. Plus now restrictions have been lifted a little it might mean a socially spaced drink with a few friends in a field.
Thanks for reading and I hope things are OK with you and yours. OK is a great place to be and anything more than that is a blessing.
You are, as ever, a curious caracal,
Over.