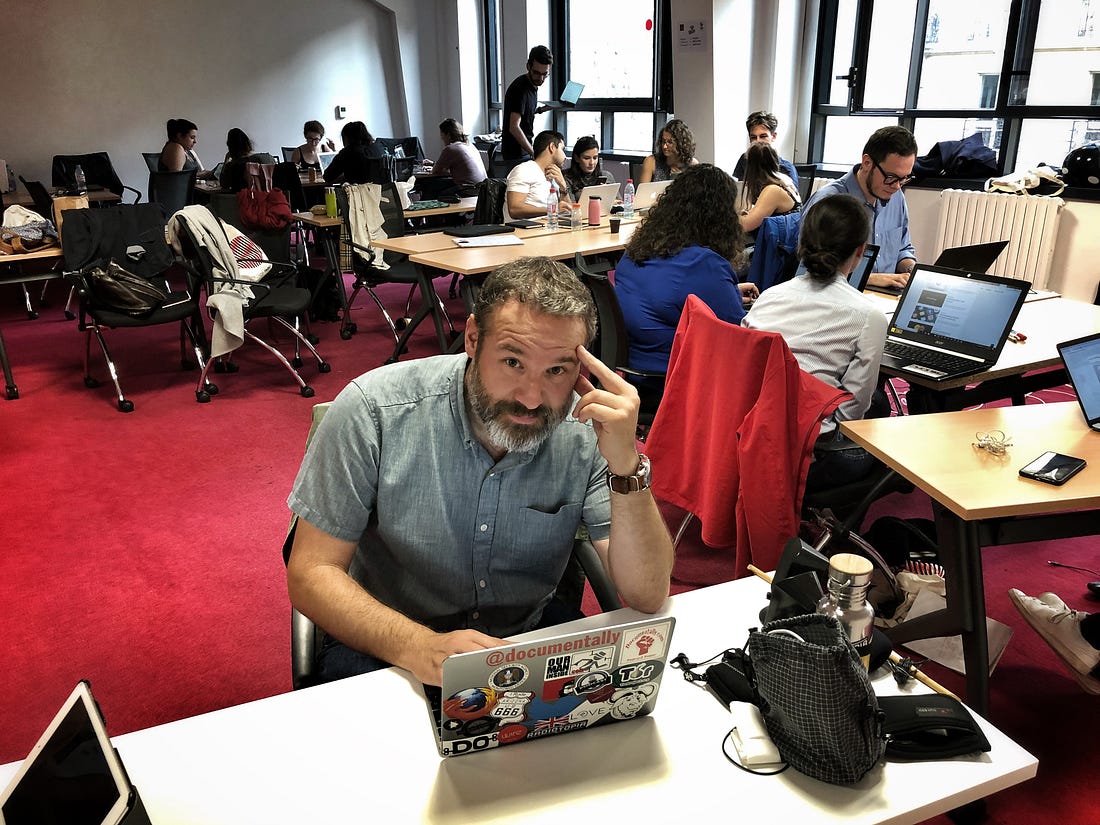 The thunder abated and the rains stopped. All that was left from the storm were the glassy Parisian streets. After the deserts of New Mexico I was looking forward to a walk in the wet but it was dry by the time I'd finished breakfast.
I'm in Paris. Again. Twice in the same year. Yes I feel lucky.
There is something about this city I can't quite put my finger on. Honoré de Balzac said "Whoever does not visit Paris regularly will never really be elegant." I'm always a visitor here. Zigzagging the streets laden with bread wine and cheese. Face pressed to a screen looking for a bed for the night. Not regular enough to be elegant. Just happy to be immersed.
Twenty five years ago, with only bread wine and cheese for company, I slept rough on a sarcophagus in the Père Lachaise. One of my most memorable nights in Paris.
---
#TheAction
I'm visiting the Grenoble School of Management for a couple of days. James Barisic invited me to work with the marketing students. In the words of my friend Tom Fishburne ~ "The best marketing doesn't feel like marketing." But he doesn't mean you use stealth tactics to brainwash, bamboozle, or scam folk.
I'm here to help with the content creation side of things. Just google 'marketing quotes' and you'll find yourself waist deep in pine scented bullshit. Yep. None of that. This school seems to be different. And I've injected as much fun as I can muster. All going to plan.
It's gone 6:30pm and all the students are still hard at an assignment. I'm still here for them but typing this in the thick of it.
---
#ThePictures
When enough is enough.
---
Dolores Huerta: Surviving the Scourge of Sexual Harassment.
---
I watched the 2018 Fahrenheit 451 movie on the plane. It's more of a ripoff of the 2002 Equilibrium. So don't bother. Read the book. And if you want to watch a movie, watch the 1966 version.
---
#TheWords
After watching Ray Bradbury's Fahrenheit 451 remake I was reminded that I have some of his books in storage.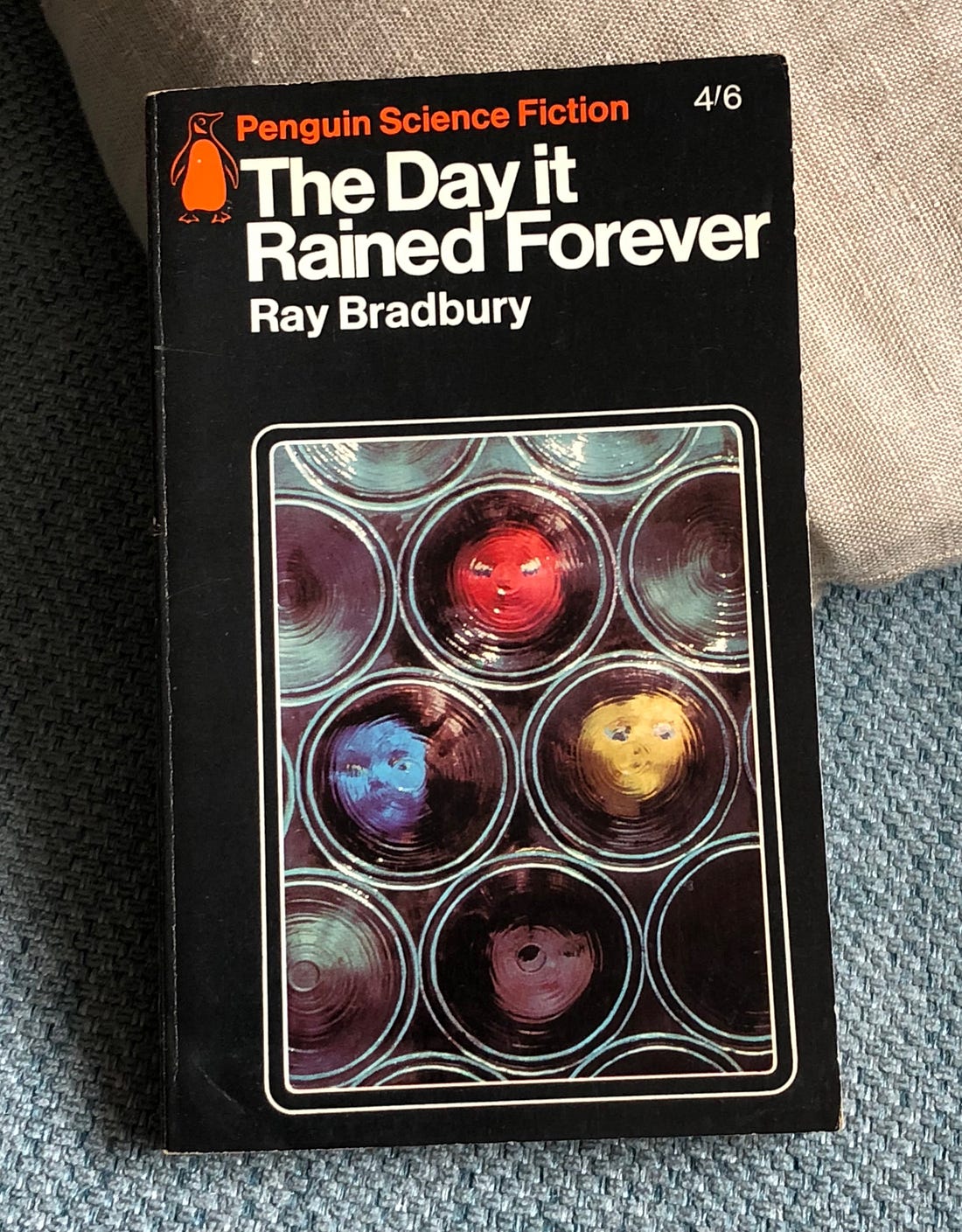 My Mum bought this copy of 'The Day it Rained Forever' before I was born. It's a collection of short stories and although lacking strong female characters, (it's an old book) many of the stories resonate with me. With some stories only a few pages long it's also easy to digest as a bedside read.
---
Need a confusing font?
---
#TheSound
99pi have been doing a fascinating short series on clothing called 'Articles of interest'. Episode three was on pockets.
---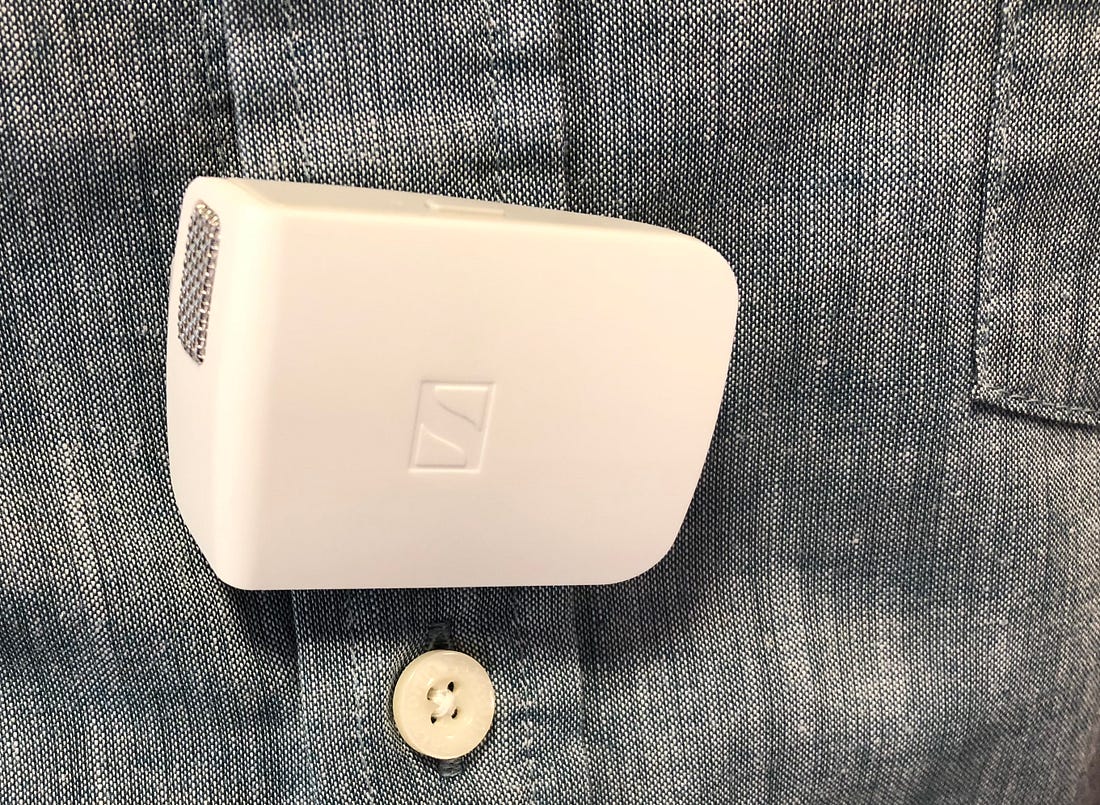 My experiments with the Memory mic from Sennheiser continue. I am excited that that you can mix binaural in with the mono Memory Mic when using video but surprised you cannot when using audio only. Also if the microphones are close to each other (like on the same person) you can get an echo in the audio recorded. I'm hoping it's a firmware issue. Each mic on their own works great. Looking forward to see how the app develops.
---
#TheConsumed
On the way home I picked up some US sweets with my left over dollars.
Payday and Baby Ruth are worth revisiting. You can keep your Butterfinger and your bubble gum pop rocks.
---
Last night it was bread, wine, cheese and other delicious things.
This was the staple diet when I was Interailing. When eating in your room was frowned upon by the management, I used to sit on the bed and eat out of a drawer.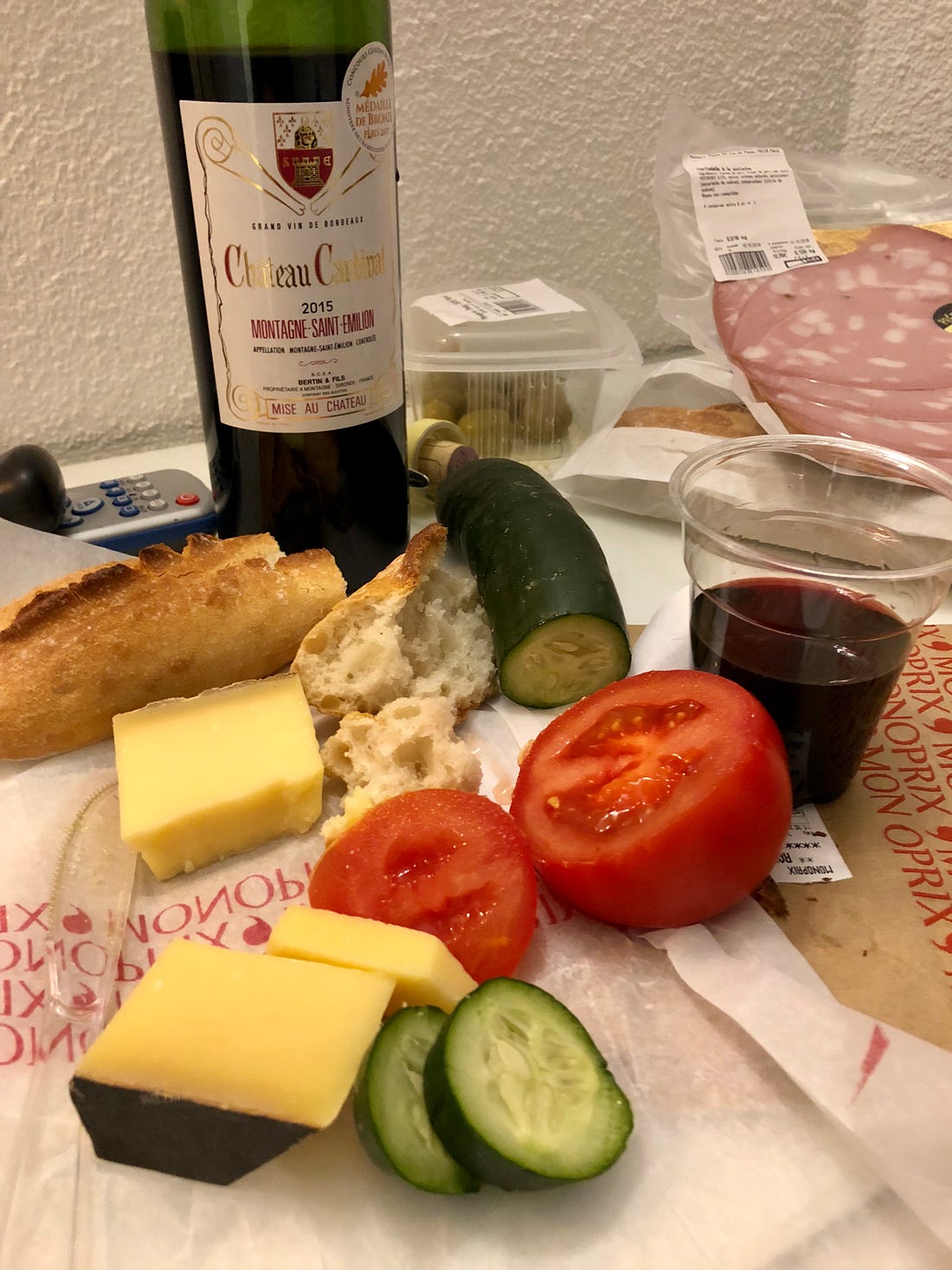 If I hadn't had time to do this i'd have gone here.
---
#TheThings
We use too many disposable things. Last week in America I watched piles of plastic and other potential recyclables get dumped in bins. Everyone I asked told me that the trash goes to landfill. They seemed not to care when I asked.
"We have lots of land" they said.
Still, I tried to do my bit. I don't use plastic straws because it's easy not to. There's a load of other stuff like taking trains instead of flying that's much harder. But taking your own bags to the store and minimising your plastic consumption is not as hard as it sounds. I've also saved a fortune carrying a stainless steel drinking bottle and drinking free water. Now the same company that makes my bottle also makes metal straws.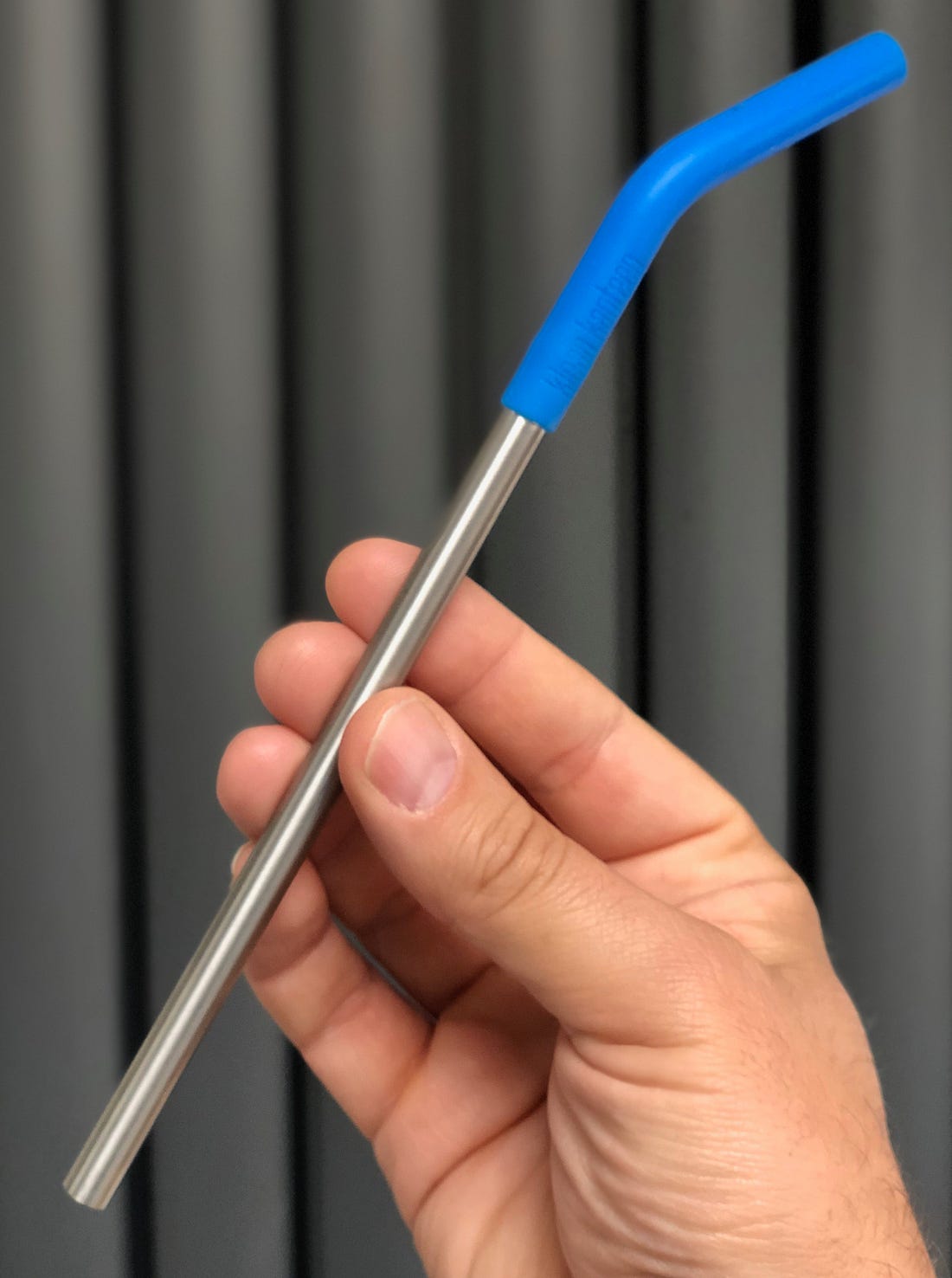 So I have dropped one in my bag alongside my Ti Spork. It's not only about environmental impact. I've no idea what kind of impact if any I am having. I do know water and food taste better when not in plastic. For me it's just as much about mindset.
I'd like to remember to pack a travel cup. Coffee cups may be made of paper but they often come with plastic lids I have no need for. That and to not leave my bottle on a train.
Further reading: Plastic straws represent our throw away culture.
---
Yubiko have a new Yubikey out.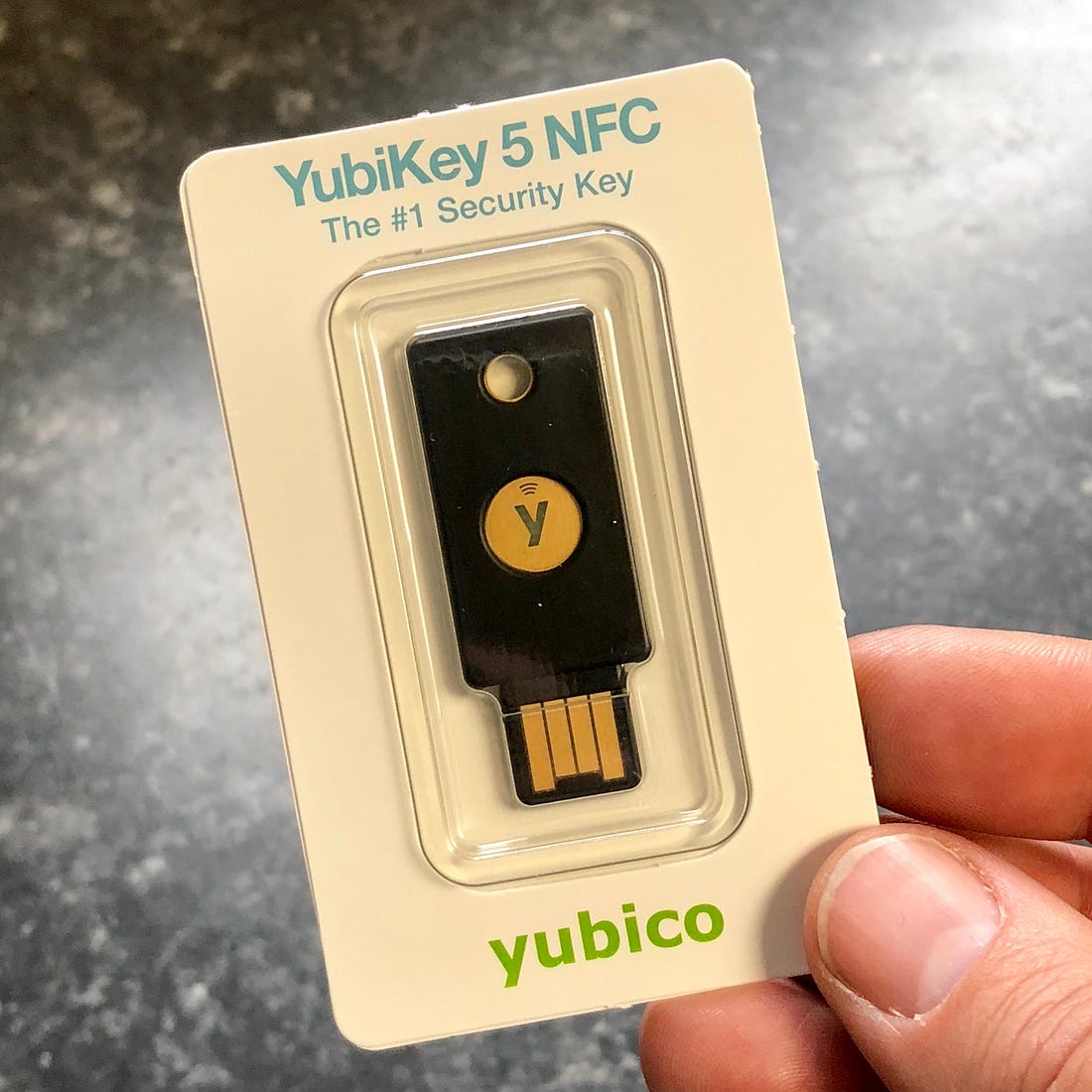 I use my YubiKey series 4 every day as physical 2-factor authentication for my password manager. I borrowed the new YubiKey 5's feature list from their website to give you an idea of some of the features:
Strong single factor, two-factor hardware and multi-factor authentication

Easy and fast authentication with a single touch or tap to NFC enabled device

Multiprotocol support on a single key

Crush-resistant and waterproof

Made in the USA & Sweden (I prefer Sweden, fewer backdoors I'd hope.)

Four times faster than typing a One Time Passcode

Always on and accessible because no batteries or network connection required
I'm particularly interested in the integration with mobile via NFC. You can get the previous keys on Amazon and the 5 will be available there soon. Or if you are a paying supporter of this newsletter I'll have a Yubikey 5 (kindly supplied by Yubiko) to give away next week.
(Yubiko is not a sponsor of this newsletter but they did send me a Yubikey 5 f.o.c. for review purposes.)
---
A few people asked me what the folding keyboard was that I wrote my last two newsletters on. It's the EC Technology Foldable Bluetooth Keyboard.
---
#TheWeb
---
#TheEnd
Got no work booked after this weekend so i'll be moving the boat for some maintenance in preparation for winter. Considering a newsletter meet up if you are in the area of Rugby. Ping me.
---
"If you set yourself to it, you can live the same life, rich or poor. You can keep on with your books and your ideas. You just got to say to yourself, "I'm a free man in here" - he tapped his forehead - "and you're all right." ~ George Orwell, Down and Out in Paris and London
---
[If you enjoyed this please tell someone to subscribe. If you feel like it.]
Love the night.
See you out there.
Over…
(There might be affiliate links in this newsletter to offset my passion for shiny things with purpose.)