Discover more from Documentally
A human authored journal in search of novelty, exploring what we share, how we share, and where we're going.
Over 2,000 subscribers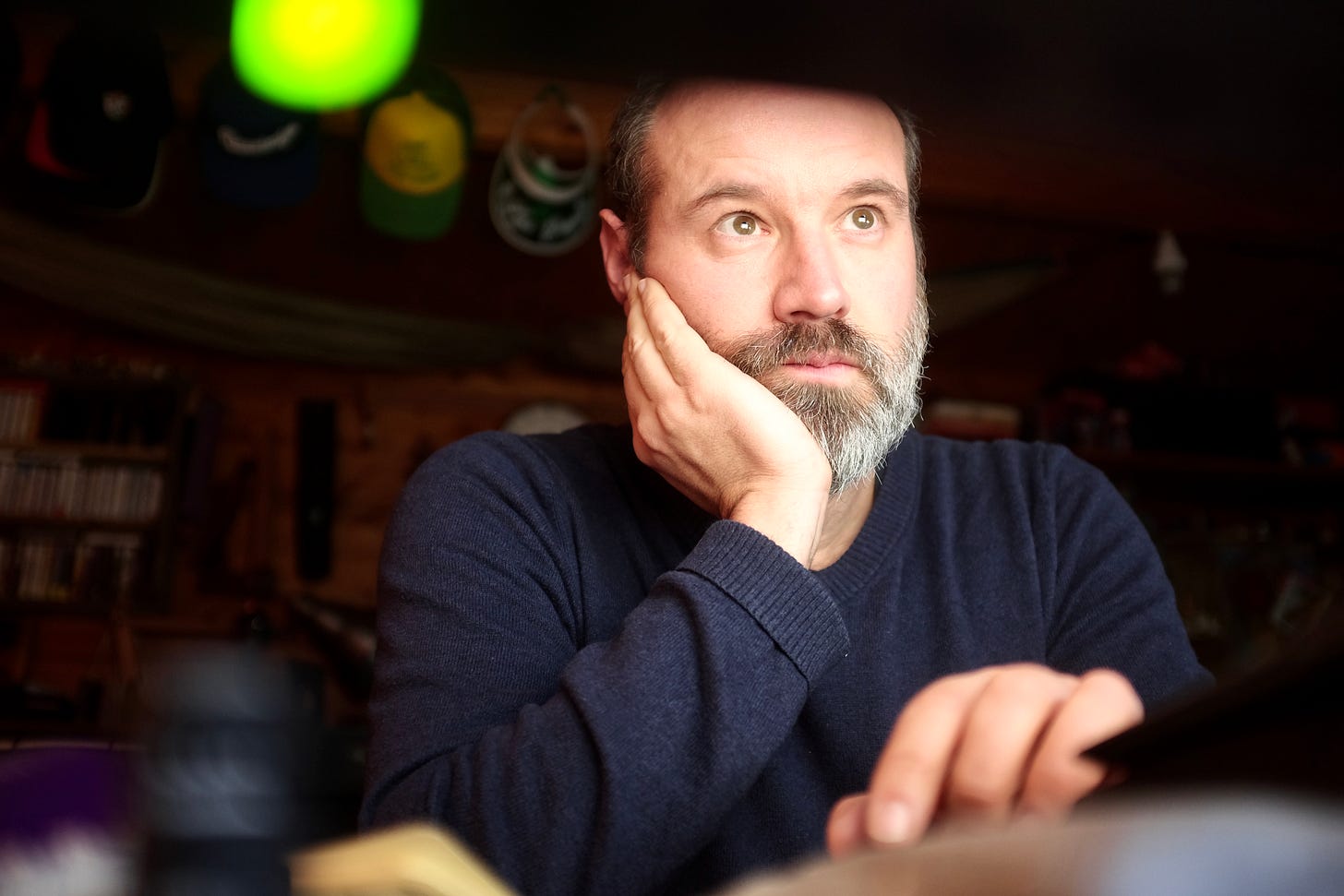 Quite a lot has happened since I last wrote.
Not all of it good.
Interesting times.
---
#TheAction
On Tuesday, after being recommended by Katie Moffat, I ventured to Canterbury to work with The Marlowe Theatre. Not only was it a pleasure to work with the theatre, but the drive down was fascinating as both my CB and PMR radio picked up all kinds of chatter on the way.
After delivering a video production workshop I found Benny Crime was waiting for me in the theatre and we went to dinner.
This is him 10 years ago on one of my many almost unseen videos.
I also had a workshop in London on Thursday. LGiU asked me to pop in and help hone their podcasting workflow. If I'm honest I went in thinking there was little I could offer them. Especially as I was impressed with the podcasts they are doing.
But after a look at their tech, recording space and workflow there were some small changes that meant they could really take things to the next level. Especially normalising their audio with Audacity.
I really enjoyed work this week.
---
Oh.. I almost forgot about mid week.
On Wednesday evening a calendar alert told me that in five minutes at 17:21 the International space station would be orbiting overhead. Operating the onboard HAM radio would be astronaut Luca Parmitano (callsign KF5KDP) and if conditions were good you could hear him answering questions. I grabbed my 20 quid walkie talkie and shouted "hey kids! Do you want to come to the shed and see if we can hear someone talking from space?"
"Yes!" they called back and I could hear them scrambling for shoes.
Running to the shed I dialled in the frequency 145.800 MHz and attached the handset to the aerial on its roof. The kids piled in to join me.
As we stared at the silent radio they asked questions. "How far have you talked with this radio before?"
"About 30 miles" I said.
"How far away is the astronaut?"
"About 253 miles above us" I replied.
"Coooool!" they said.
The radio was still silent but still we stared at it. I double checked the time thinking we'd missed the narrow window. Just as they were beginning to lose interest the radio burst into life. The kids squealed with excitement and we listened to Luca talk about his hopes for how technology might help us solve the current environmental catastrophe.
After the ISS had passed out of range it was hard to settle the kids for bed. Space stations and radio waves were the topic of conversation.
But I didn't mind. I couldn't remember a Wednesday this exciting.
As a family we don't have terrestrial TV in the house. Just extra terrestrial radio comms in the shed. :-)
---
#ThePictures
If you have enough light there seems little you cannot shoot on a smartphone.
---
Hang in there. This video gets really interesting towards the end.
---
There is lots of news floating about regarding the coronavirus aka 2019-nCoV. It may have originated from snake poo.
I remember people freaking out about other recent mutated flu strains. I think most of the decent advice on how to protect yourself still applies.
If there is a vaccine, get it (There isn't for coronavirus)

At the first sight of an epidemic stock up on food supplies

Limit contact with other people

Stay at home when possible

Stay away from heavily populated areas

If you have to go out wear a mask

Try not to travel on public transport 

Wash your hands regularly

Try to keep your hands away from your face
Wearing a mask might not be all that effective. If anything it might just remind people to be vigilant. More info here.
And don't hold your breath for big Pharma to rush out a vaccine. There's no money in it.
---
How do you feel about the Flickr Pro price hike? There are mixed options on twitter. And interesting comments on DPReview
---
#TheWords

I can relate to this thread.
Probably a little too much.
---
The secretive company that might end privacy as we know it.
And Twitter responds.
---
I struggle to find the space for books. Very occasionally I have to resign a box of books to the attic. After reading this I found it easier to put Azimovs books in storage.
---
#TheSound
I binge listened to the Sci-Fi podcast 'The second oil age'.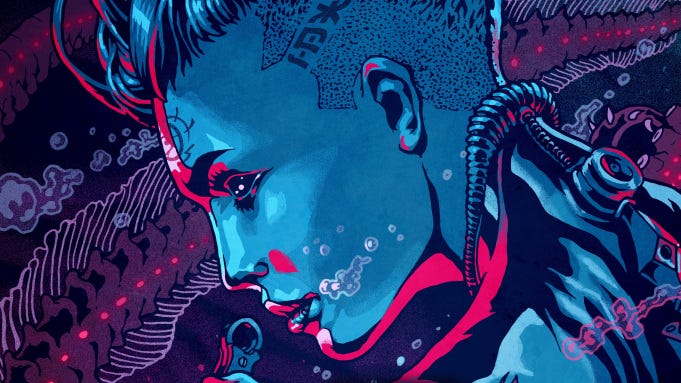 Great escapism. Even with the mild horror and scenes of coerced sex.
---
It was the 70 anniversary of Orwells's death this week. And as a result there is some new and interesting Orwell themed audio on the BBC.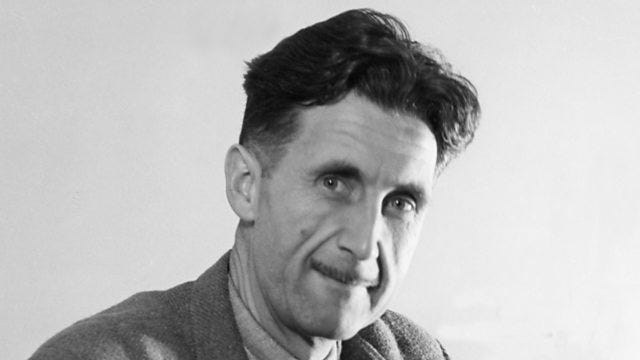 ---
#TheConsumed
This is what happens if you like to collect whisky almost as much as drinking it.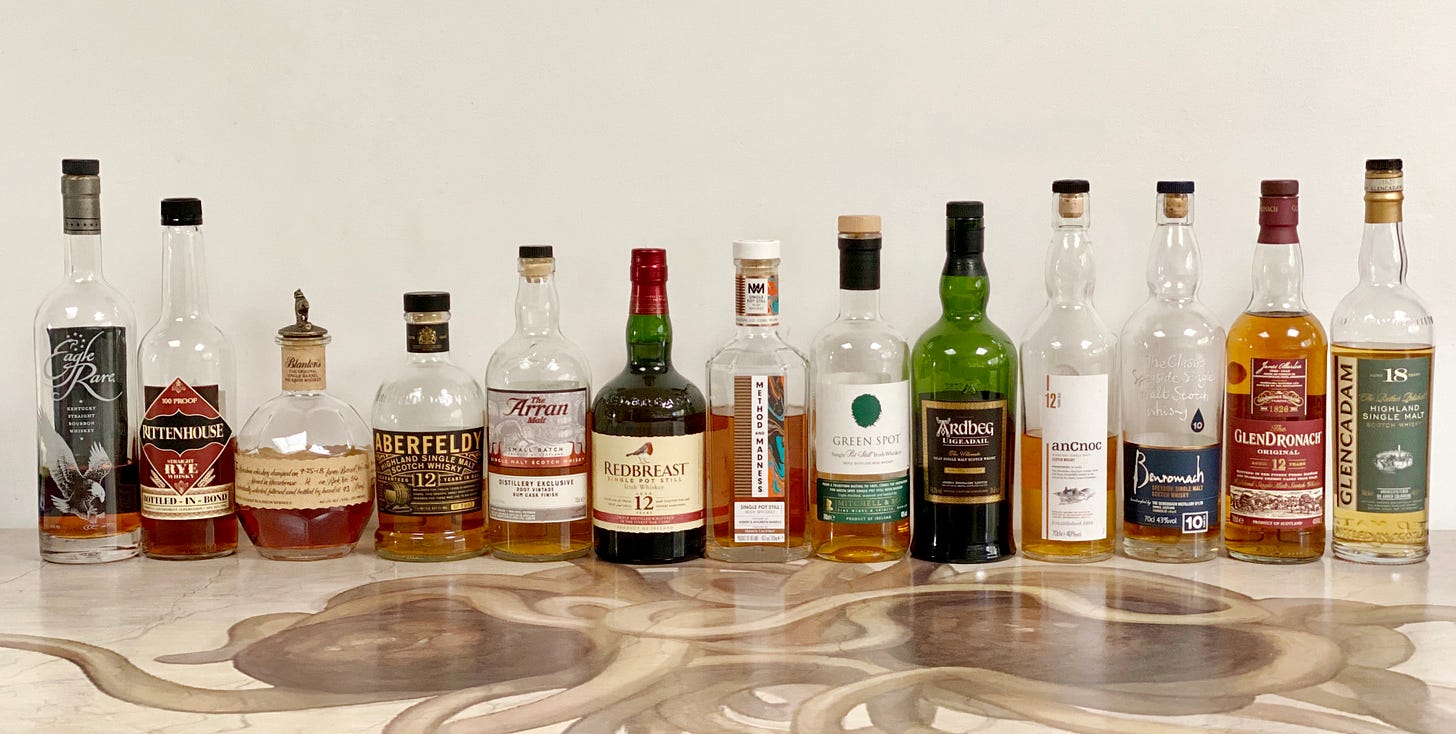 I have 13 bottles open. Some of them for a long time. The Redbreast and Green Spot are easy drinking and two favourites for sure. The Eagle Rare and the Ritten House will often be blended over ice for a tipple round an open fire. The Ardbeg is if I fancy something peaty and the others are either experiments, souvenirs or gifts.

The Scottish bottles will be sampled on Burns night this Saturday.
---
#TheThings
I've had some fun with this antenna mount that clips onto a car window.

With my PMR radio on the dash I can not only communicate at greater range locally now, but when traveling across the country I can pick up all kinds of chatter. Even join in if I want to meet the locals.
---
What can you do when the makers of smart devices stop upgrading firmware?
I never bought into the Sonos system as I'm wary of anything that calls itself 'smart'. I wondered what might happen when the systems that connect the hardware were no longer supported. I guess you've seen the uproar regarding Sonos 'bricking' some of it's earlier models. So now we know what happens. People are left in the lurch with useless tech that can be exchanged (along with a sack of cash) for the latest supported version. Till the next mass bricking.
Sonos are getting a disproportionate chunk of the press but there are many others doing this.
I feel that legacy devices should continue to work in some form or other. Or perhaps they should be allowed to be hacked with some form of open source version of the firmware.
I have my first Mac. The Powerbook G4. Slow by today's standards but 17 years later I can still use it. I also have the first iPad. That is also slow. But at least Apple didn't decide to brick it.
Any purchase of a 'smart' product may leave you feeling stupid if the company decide to pull support.
Choose wisely.
---
These Manfrotto branded memory cards claim to be waterproof, dust proof and more rugged than a standard card.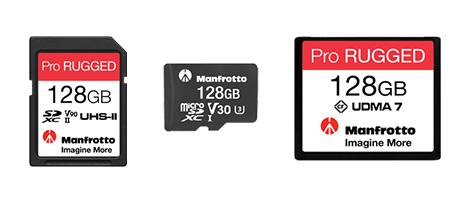 I'm not sure how much of a branding exercise this is. I've had waterlogged SD cards in before and they have been fine. But i've also had the little plastic gills snap off and create problems in a camera.
I'm not sure these cards are going to be any more reliable internally and you should protect yourself from card failure by recording to two separate slots when possible.
Hard to do when filming on a phone.
If something can fail it will. You can never have enough backups.
---
An 8k foldable drone.
At around $1800 I'll not be rushing out just yet though.
---
#TheThanks
This spot is also here to thank new paying subscribers. Those that drop the $5/month will get a shout out and a link. As well as all the content I share into this feed.
No new supporters this week but thanks to all of you for being here. This email frees me up to focus on the things that interest me and hopefully you. It also enables me to fly less and be here for the family.
This is the last free email before my birthday on the 3rd. If you would like to show your support for this regular dispatch then yes… there is a wish list.
But in reality the best gift would be for more of you to invest in my projects with a paid subscription.
That said some of the items in my wish list come with an instant lifetime subscription. I think you know what they are.
---
#TheWeb
---
#TheEnd
Thankyou for reading. This was written through a strange filter.
Since I last wrote a close family member has had a biopsy and been diagnosed with an aggressive form of cancer. We will find out how far it has spread after MRI results in five days.
The NHS are working fast and I am deeply grateful.
Meanwhile this strange limbo has been filled with new experiences. Pensive moments. Activities that slow time. And Love.
Lots of Love.
---
"Everyone in this world is breathing borrowed air." 
~ Rachael Lippincott
---
Keep your dreams alive.
See you out there.
Over…