Greetings from my shed...
Hello,
You made it. Thanks for being here. Issue 90. Still a little way to go.
#TheAction
My Ukrainian Grandfather knew how to laugh. From a cheeky childish giggle with a glint in the eye, to a booming belly roar.

Sometimes mid laughter he'd stop, sigh and say "After you laugh you cry."

I couldn't make sense of that as a kid. It could mean so many things. I settled on 'all good things must come to an end'. But it's more than that.

A few days ago I was giggling at the memory of my dog 'Gypsy' in the garden. Close to midnight she was circling a hedgehog like a puppy with a ball. She wanted it to play but had learned a long time ago not to sniff to close, or touch it with a paw. It stayed curled up. Then she looked at me. Then it. And if dogs could shrug, that's what she did. Before trotting inside.

The following morning Gypsy was dead. I couldn't keep from sliding into that memory.

So after I laughed, I cried.
I wrote a few words on my blog and dropped a few video links showing her through the years. I cried a lot. More than I have for some humans.
Work has been a much needed distraction and thanks to newsletter reader Carolyn Jones I got to go to Scotland this week.
I'd love to tell you about how the epic landscape shone in the autumn glow. The amazing weather and how October must just be the best time to see Scotland. But I was told not to mention it. There are very few tourists at this time of the year and it's probably best if it stays that way.
I came back buzzing. Wales and Scotland can do this to me but Scotland is in my blood and I don't get to see enough of it.
I took this photo by the side of the road and a short while later I was contacted by Dave Addey. He spotted it on Instagram and wanted to buy it for inclusion in his new book Typeset In The Future. Can you guess which control panel button from the film Alien he is using it to illustrate?
I'll link to the book as soon as it's out.
I was back from Scotland and straight into two parties for my little girl. She was Six this week. One party for family and one for a pack of sugar crazed girls. After losing their voices they still managed to scream at a pitch that must already be patented as a sonic weapon. The newly invented 'Pin the neck on the giraffe' was a huge success.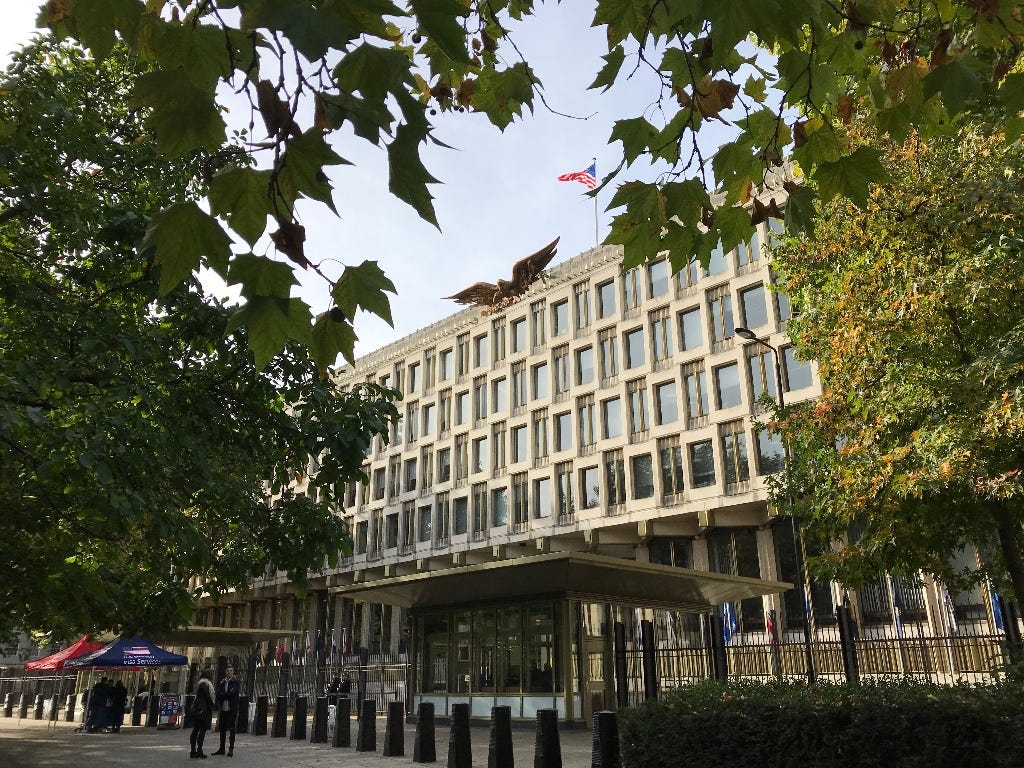 Yesterday I was up before six to get into London and visit the US Embassy. I had interviews with serious looking folk who needed to decide whether I was a person of interest. I'd like to think I am but not in the context they were looking for.

There's a lot of sitting around waiting for your number to be called. It's a big space surrounded by thick-windowed booths. Beige with a hint of 70's, you half expect someone to spark up behind you. My prints were taken twice and I had to talk to people through more than one window. After watching a bored looking guy tell a young girl she would not get a visa it was my turn. I explained myself and why I've been to some of the places I have. I was the only person I'd seen with a British passport and could not help to feel a little guilty when he told me to expect a 10 year visa in about 5 days. I only want to go for a social trip. Many there were trying to re-connect with family.
#ThePictures
Bit late to the party with this but I finally watched Wonder Woman and was not disappointed. The only film I've watched this week.
Click to view
#TheWords
So many people resonate with the feeling of loss. Friends popped into my feeds to offer words of consolation. I felt I needed this cartharsis and am grateful for it. Especially when you read a single sentence someone has written in a public post and off you go again. Gritting your teeth and doing that thing when you look up with a sharp intake of breath. Welling up. But attempting to catch the pools in your eye sockets. It's only proper crying when the tears fall.

This sentence, originally by Richard Adams and shared by a good friend did it for me. 'My heart has joined the Thousand, for my friend stopped running today'.

Still does. I'll be right back after this short intermission...
'Dogs, Cats, Dancers and Thoughts About Beauty' by Ursula K. Le Guin
#TheSound
Love this podcast I was recommended this week. 'Bathtub sailor, Seamstress, Spy' from The Moth. Great inspirational storytelling.
Listening to this on vinyl right now. Love is a Battlefield of Broken Hearts by the Hard-ons. Click on the pic to listen. If you look really closely at the runout, when it was pressed someone scratched the message on the side 1 runout: Mastered at Studios 301 What the fuck are you looking at? There's no secret message here you stupid prick! Then on the side 2 runout: And there's no message here either c%nt!!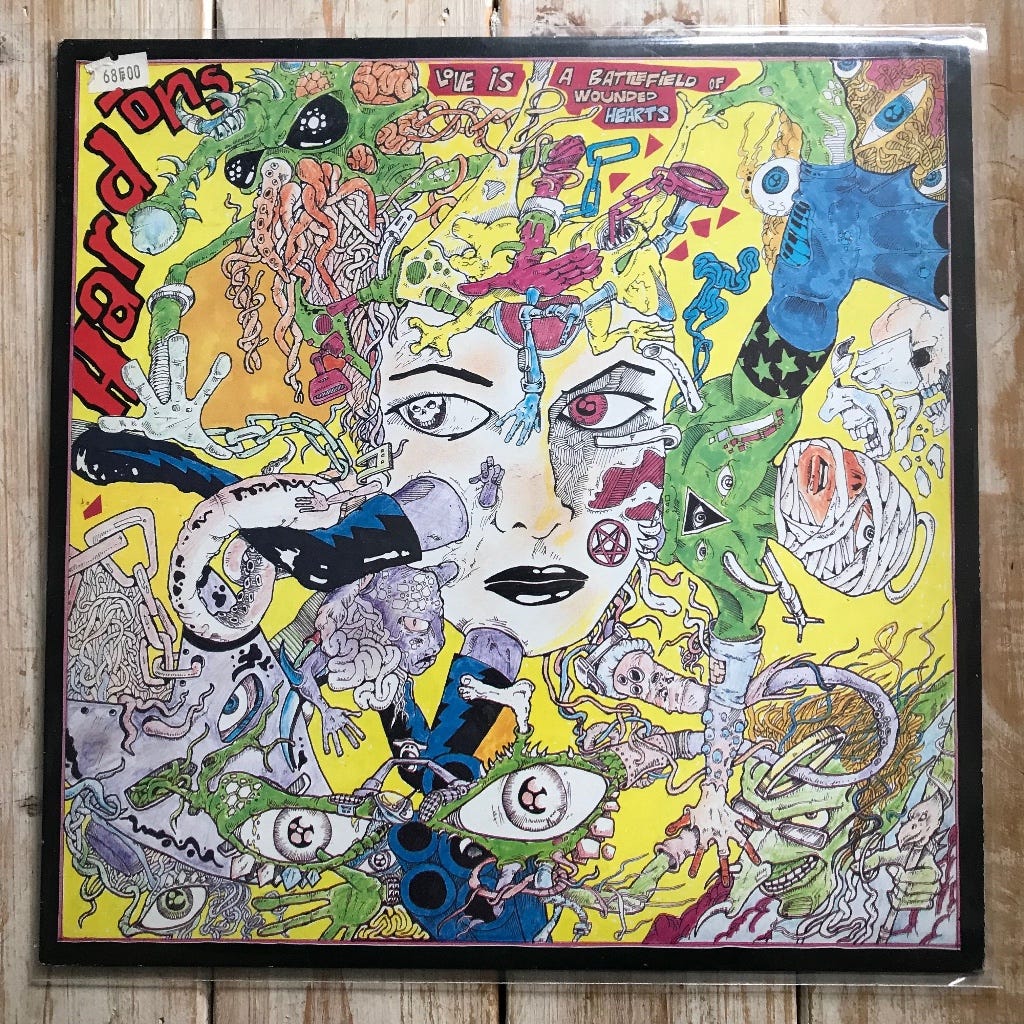 Or if vinyl is not your thing then Cassette Store Day is now upon us.
Picked up the Rode Video Mic Pro+ recently and this is a really good test against the older Video Mic Pro.
Click to view
#TheConsumed
Yes. There was whisky in Scotland. Don't look so surprised. My host CJ managed to break up up a day touring and chatting Northlands Creative with a quick personal tour of the Wolfburn distillery.
I got to try all four of these fine whiskies and will pick up a bottle of 128 sometime in the future.
I was also gifted this bottle this week. It's for quiet contemplation. When thinking about absent friends.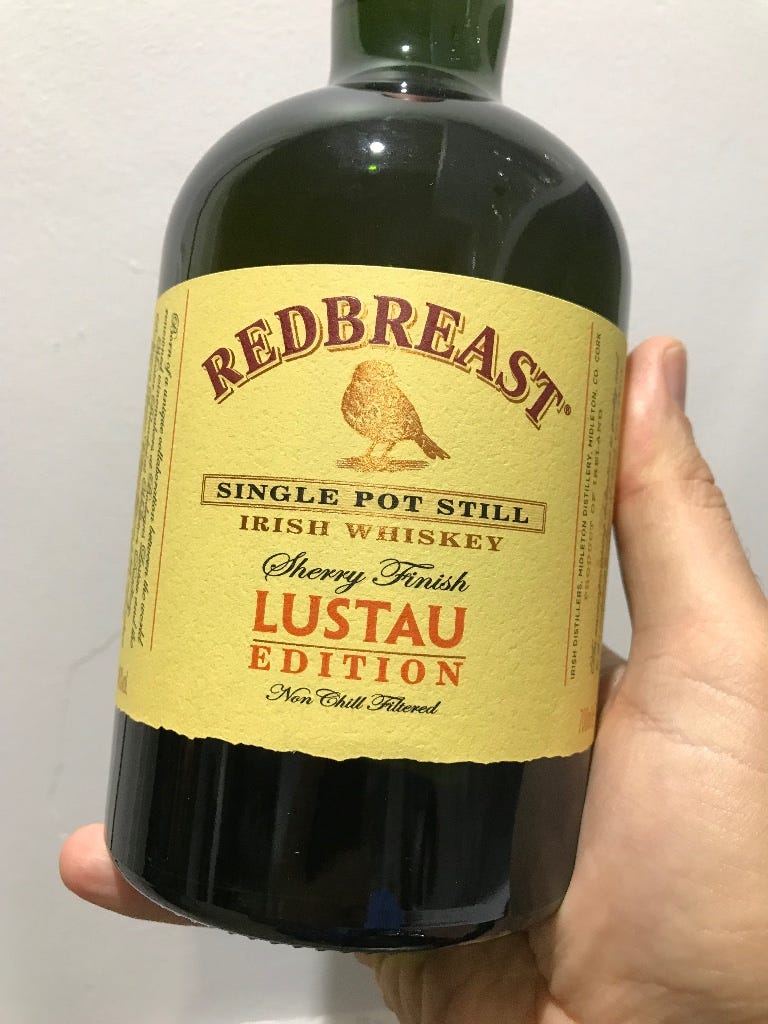 I have eaten as well. Too well. Pigeon, Rabbit and way too much cake. Had some amazing Scottish porridge. No amount of running can save me now.
#TheThings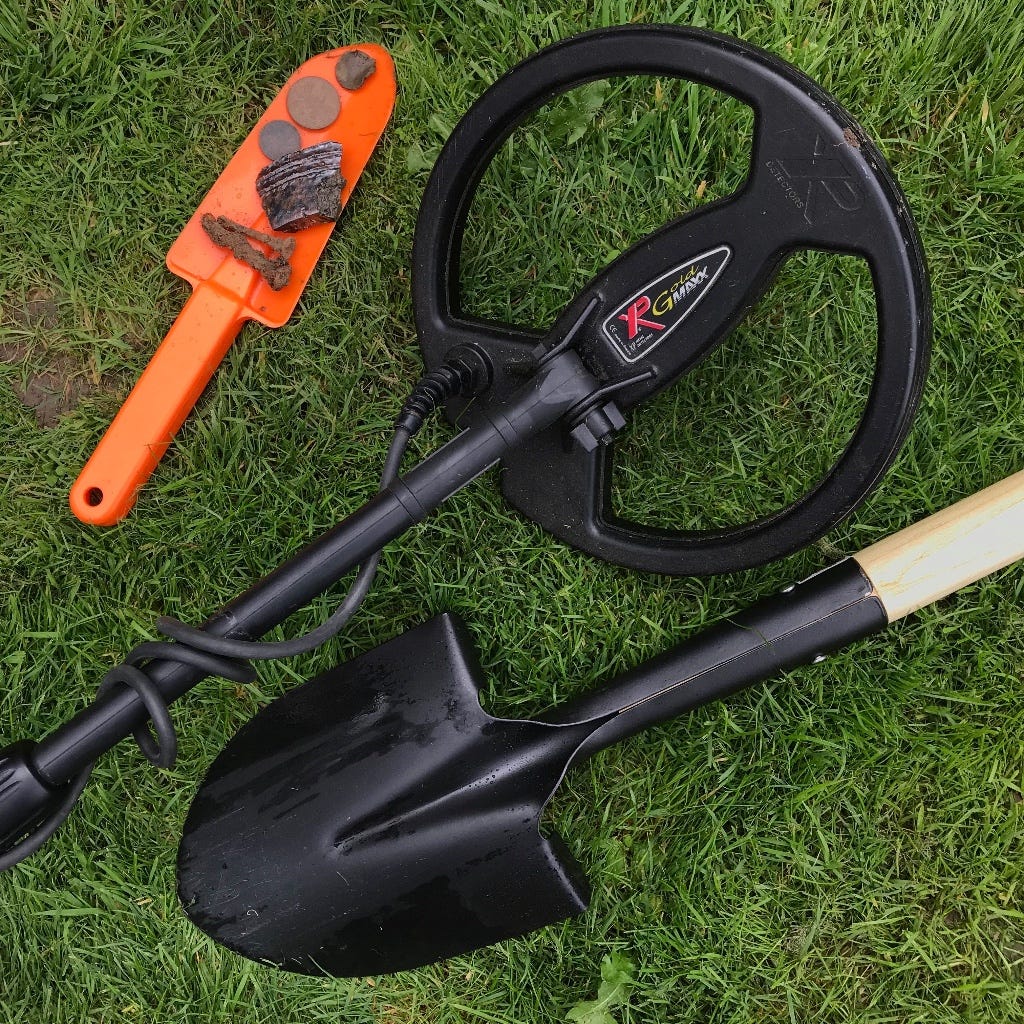 When I was a kid I really wanted a metal detector. My neighbour had one and he gave me the phone number of a guy in Coventry who sold them from his house. Just in case I could ever afford one. This week, a good few years after I was a kid, I googled metal detectors as I got off a plane in Birmingham and found that same guy. He still sells from his house and it was only a few miles off my trip home. So I headed over.
Click the photo or HERE to listen to the conversation I recorded on my phone. I edited it down a little in VPR7 but learned loads from Mike Longfield.
Of course I could not resist and bought The XP Gold Maxx. A second hand but updated version of the detector Mike uses. Once home I turned it on while walking it across the garden to my shed. It beeped and I made my first find. I shared the story on twitter.
Once again, let me know if you have a chunk of land you don't mind me exploring with it.
This is my spontaneous music purchase of the week. Psychoplasma wirth 'Radio flies'. I bought it for £4 because of the name. High energy. Really like it. Click the image to hear a track.
I've had the Punkt MP1 for exactly a year now. I carry it in my bag and whenever I want to turn off my smart phone or head somewhere without it. It's there so I know that in an emergency I can still be contacted. No photos, no browsing, no notifications.

Once a month it's charged with solar. When I bought it I added a pay-as-you-go sim card with 5 pounds worth of credit.

In one year my Punkt has cost me £3.31. Less than a penny a day. Yesterday I dropped on another fiver. that should see me through 10 days in the States.
#TheMind
Of course I'm going to touch upon grief in this section. But if you don't read this Quora response to the question 'Why is it often harder to cope with the loss of a beloved animal than the loss of a human family member or friend.' at least check out the poem by Jimmy Stewart at the bottom.
Here is the video if you are too lazy to read the whole thing above.
#TheWeb
Tom is an inventor. He also reads this newsletter and has just written a really personal story giving a load of background to the development of his latest creation.
Have you on the OMI Newsletter map? If not feel free to add yourself.
Long live the group chat.
I imagine you have already read 'The Rock Test'. It's been flying round the internet.
The GNARBOX is an interesting bit of kit. It's a portable back up and editing system for any camera. Not out yet.
Antibiotics Dosed With Quantum Dots Are 1,000 Times Better at Killing Superbugs.
An interesting photo storage and archive solution that doesn't involve 'the cloud'.
Yashica the camera company has long gone but the brand name lives on in this interesting innovation they are calling DigiFilm.
#TheEnd
This feels like a long one. Thanks for reading and remember you can respond. Pour yourself a drink if you haven't already. It's the weekend.

I may or may not be in Bristol, Manchester or London next week. Let's see which way the wind blows.
"You'll seldom experience regret for anything that you've done. It is what you haven't done that will torment you. The message, therefore, is clear. Do it! Develop an appreciation for the present moment. Seize every second of your life and savor it. Value your present moments. Using them up in any self-defeating ways means you've lost them forever." ~ Wayne Dyer
If you enjoyed this please pass it on...
---
Keep going.
See you out there.
Over...
If you would like to hire me I talk, train & document
Click here to support this newsletter with a donation.
This email is free but I have a wish list if you want to say thankyou. :)

If you've been forwarded this newsletter please don't unsubscribe.
The link will unsubscribe your friend.