Discover more from Documentally
A human authored journal in search of novelty, exploring what we share, how we share, and where we're going.
Over 2,000 subscribers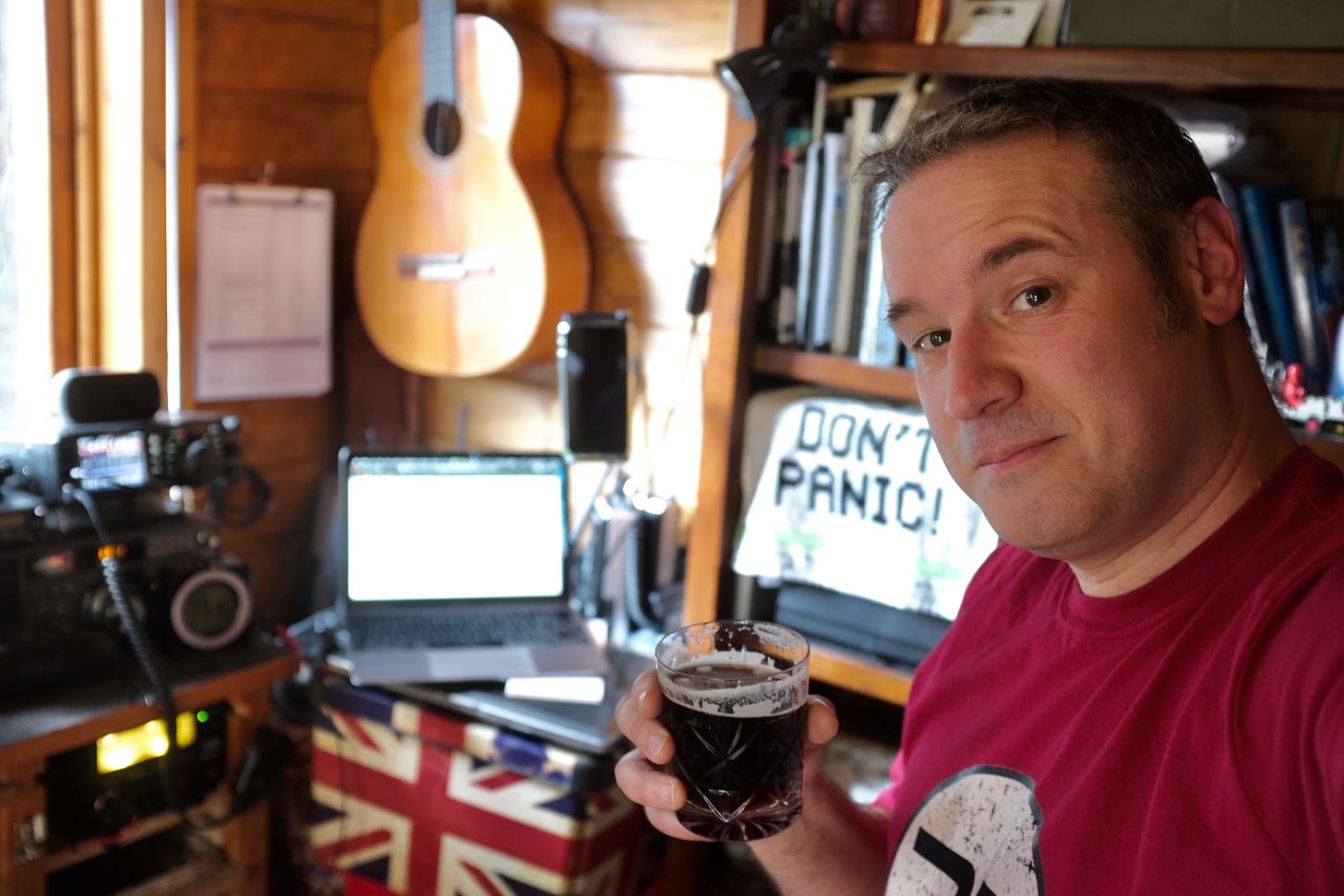 There is something philosophically comforting with the phrase 'It is what it is.' A wonderful nugget of certainty during uncertain times.
How have you been coping?
This will be the last regular email from me. Yes I know Friday will never be the same. But things have been different for a little while now. So let's embrace it.
---
#TheAction
My sleep patterns have been chaotic. Four hours one night, seven the next. And my dreams… Well they are hazy novellas. Too fleeting to hold onto, too deranged to completely forget. I'm not the kind of person who is able to nap. Wish I was. Besides, home schooling makes that impossible.
We focused on story telling in class one day. I started with the basics… Once upon a time somewhere, something happened. And then I brought out the 'Story Mountain' and had the kids write short stories.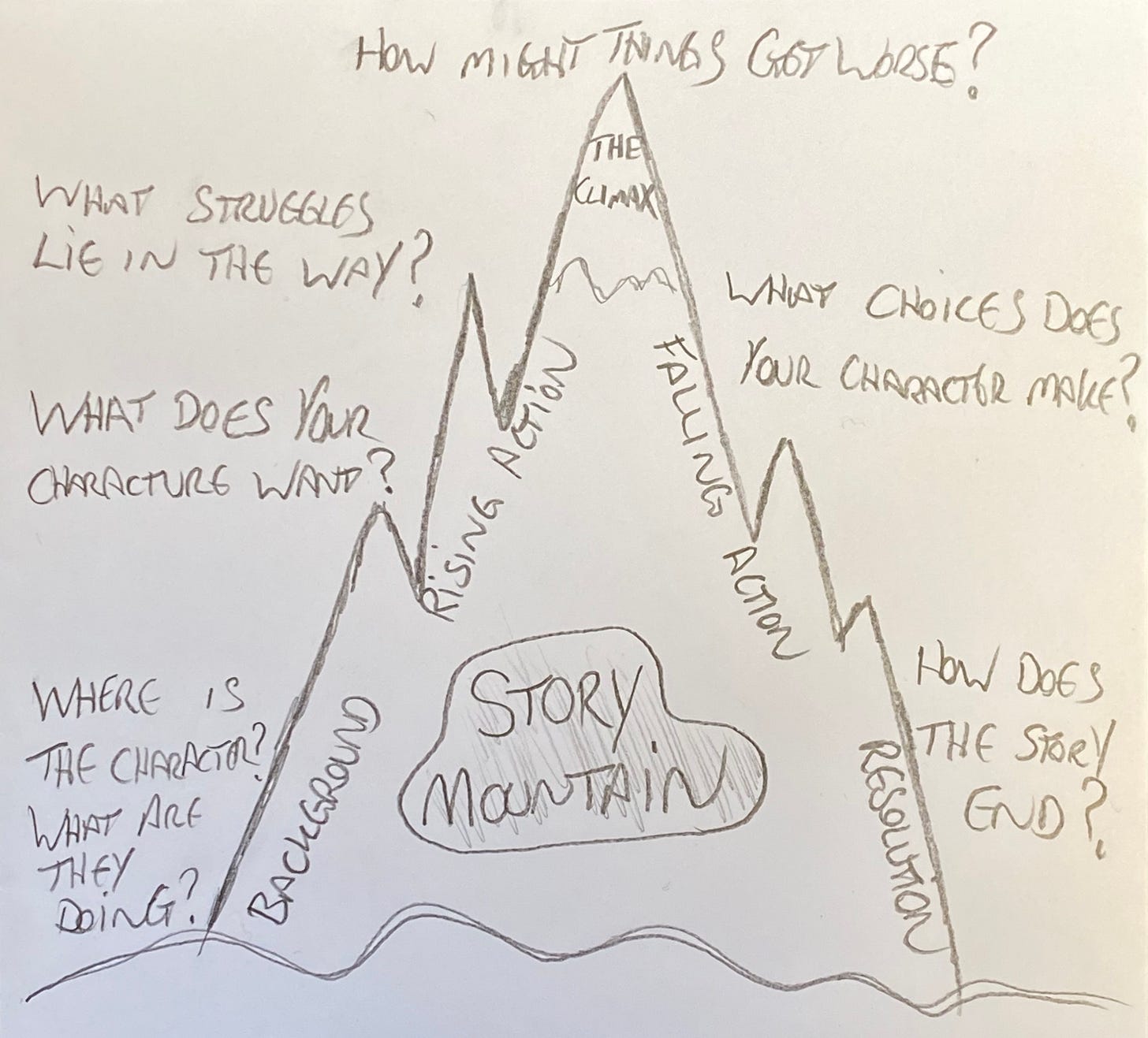 My 8 year old daughter's story began:
Some people think the smell of chopped carrots is a nice smell. Not me. Because I am a carrot.

My name is Herbert and for the last two days I have been planning my escape.
I think i'm enjoying school as much as they are. Especially when they got to build a radio.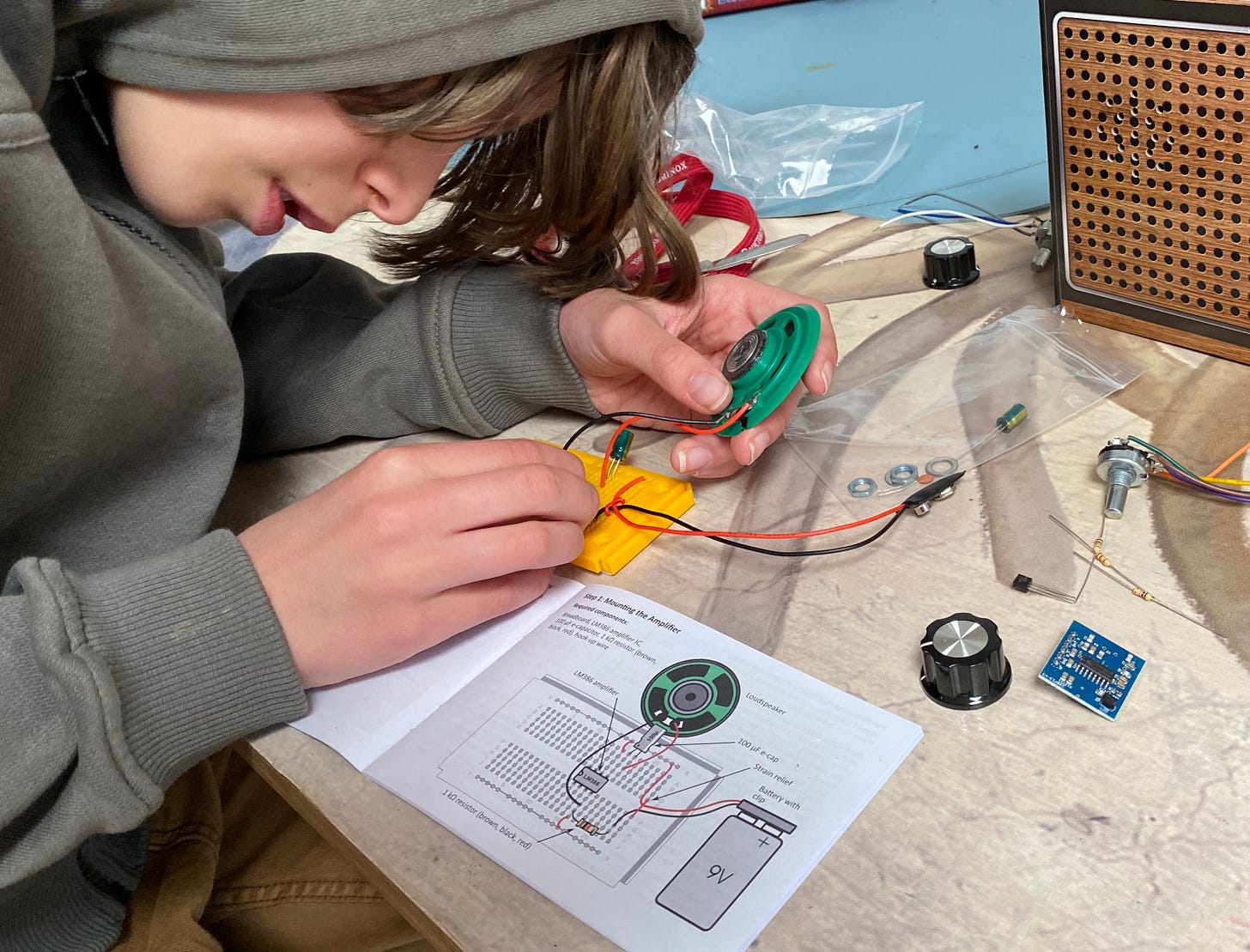 Geography involved a game of Risk.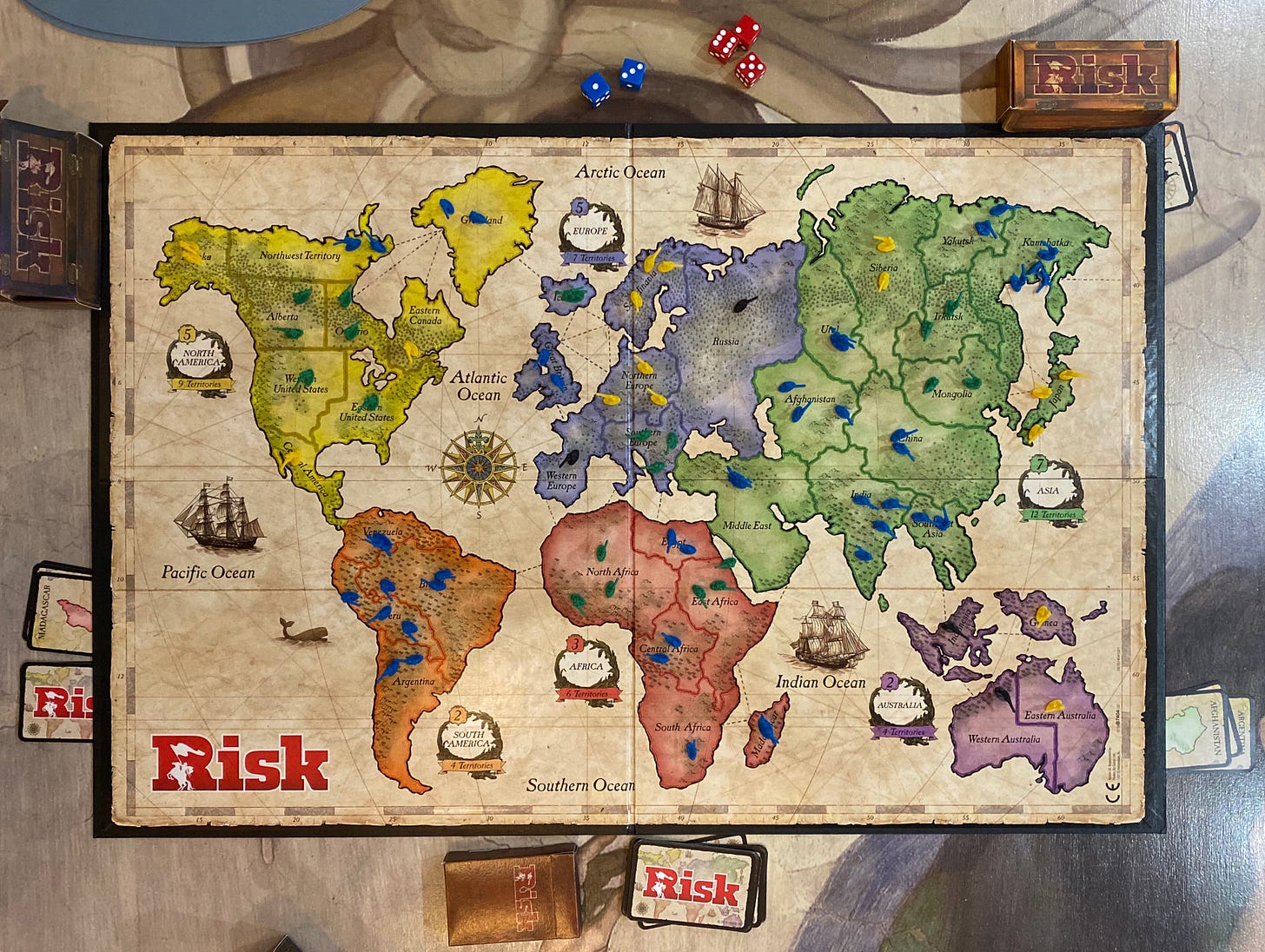 I was blue and chose to show no mercy. It was the first time any of us had played the game and I became quite the megalomaniac.
---
The kids relax at the end of the day with books or cartoons. Even teacher gets time to unwind. Mostly with a drink of some kind.
This is what popping to the pub now looks like…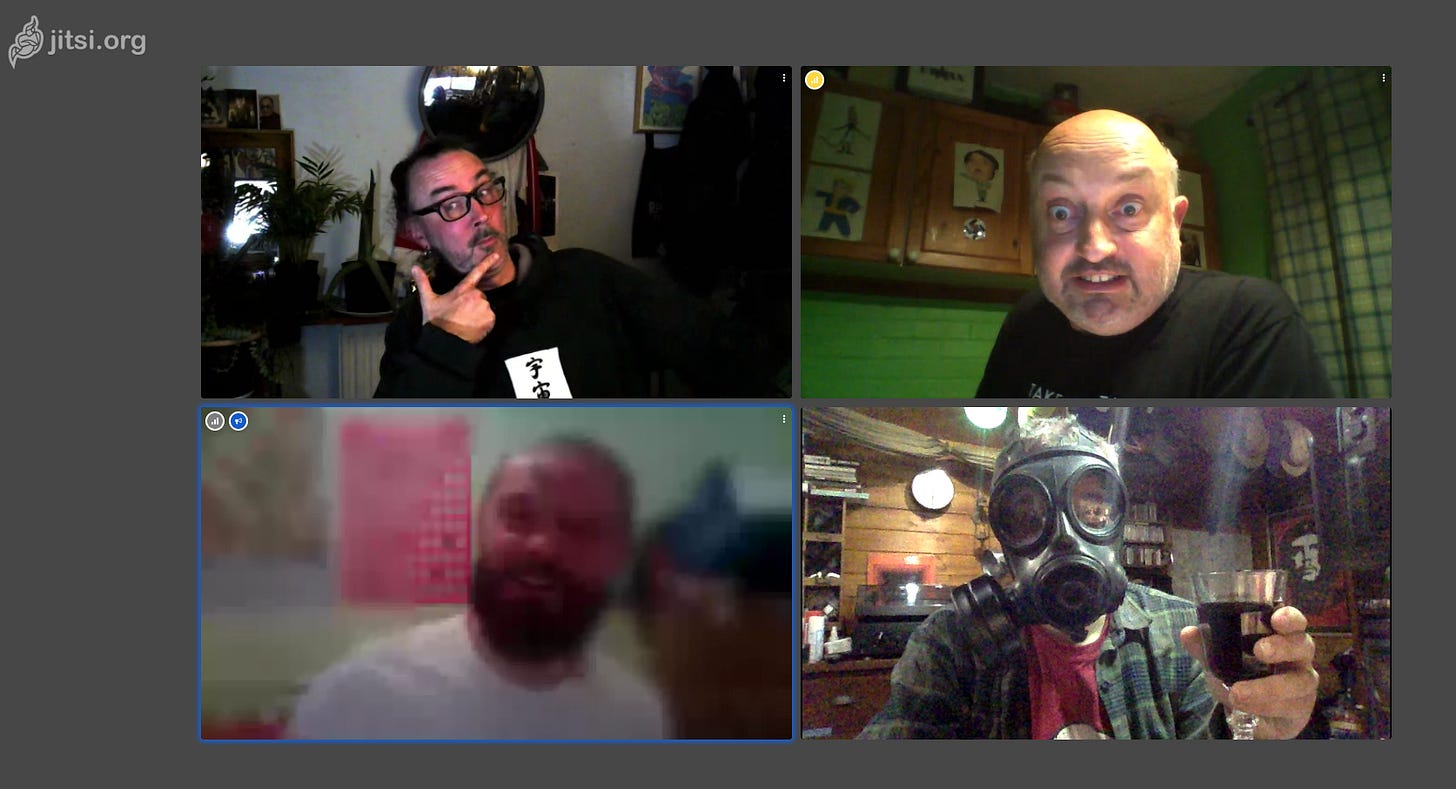 Adrian, Dave, Richard and myself used Jitsi to replace our monthly jaunt up the pub. It was good for the soul.
If you would like to recreate drinks up the pub you could try this platform. Or maybe you used to work in a pub. The same platform will enable you to recreate your old pub (or a different one) and even take tips from your customers/guests/friends. It's currently a work in progress from the guys who make Backpack Studio. See you there later?
---
This morning I managed to get out of the house on a covert mission. I had to travel cross country, under the radar, to a nearby village. I was there to install a collinear antenna for a local HAM Radio operative who lost all his aerials in a recent storm.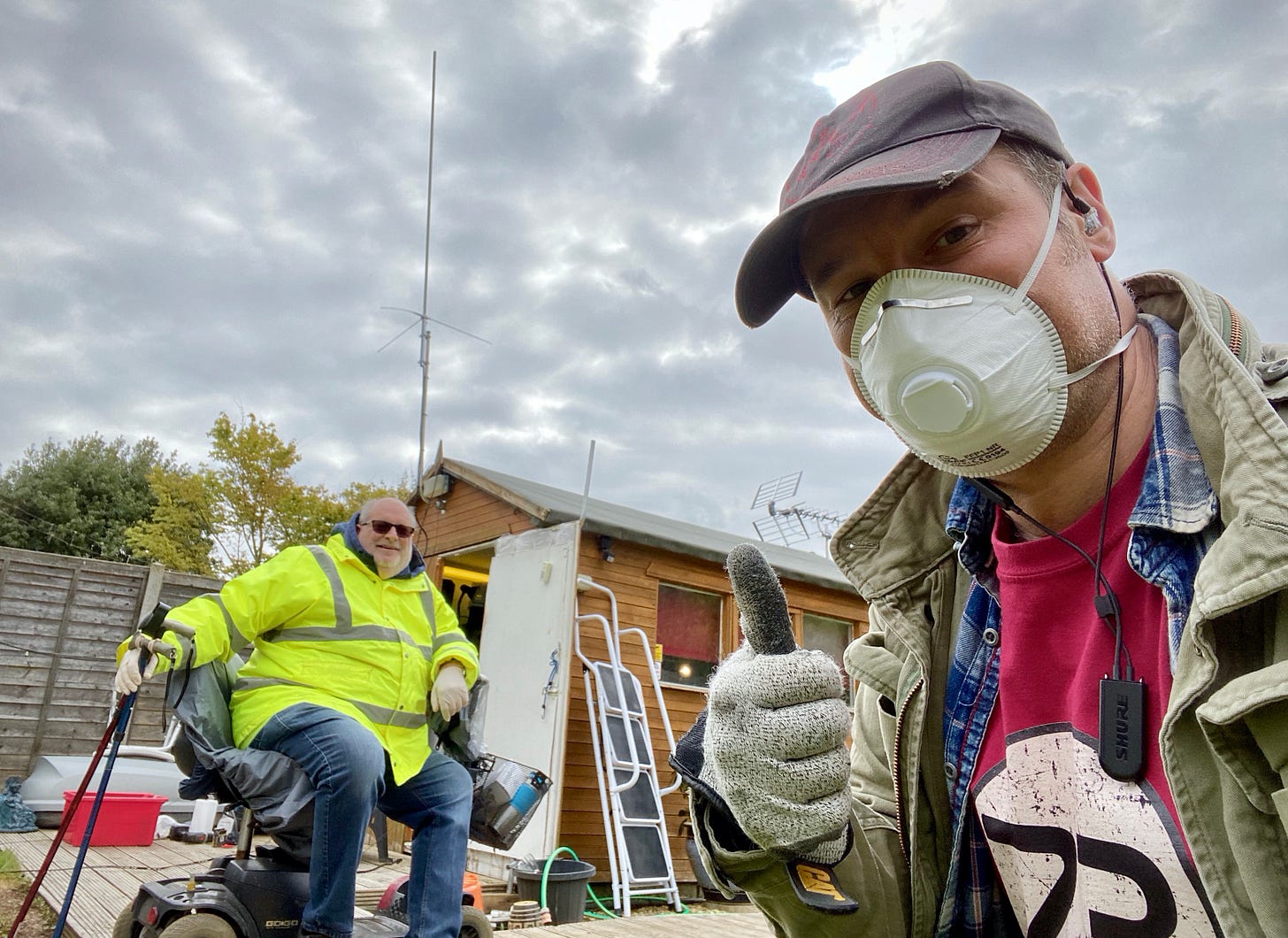 Bob suffered a spinal injury during a gliding accident and finds it difficult working above head hight. We observed the safe distance and under his expert instruction (he's had his licence over 40 years!) I was able to get his new antenna in place.
Happy his radio shack is operational again he certainly felt this, in the current crisis, was necessary travel. I felt the same.
---
#ThePictures
Great photo project linked to me via Tomo Thompson.
---
"As long as I know how to love I know i'll stay alive."
---
#TheWords
From Jackalope to Jackrabbit.
I spotted a jackalope on this Public Collectors zine. Filled with Radio history and art from the social media of the 70's. At least I think it's a hornless jackalope and not just a giant Jackrabbit.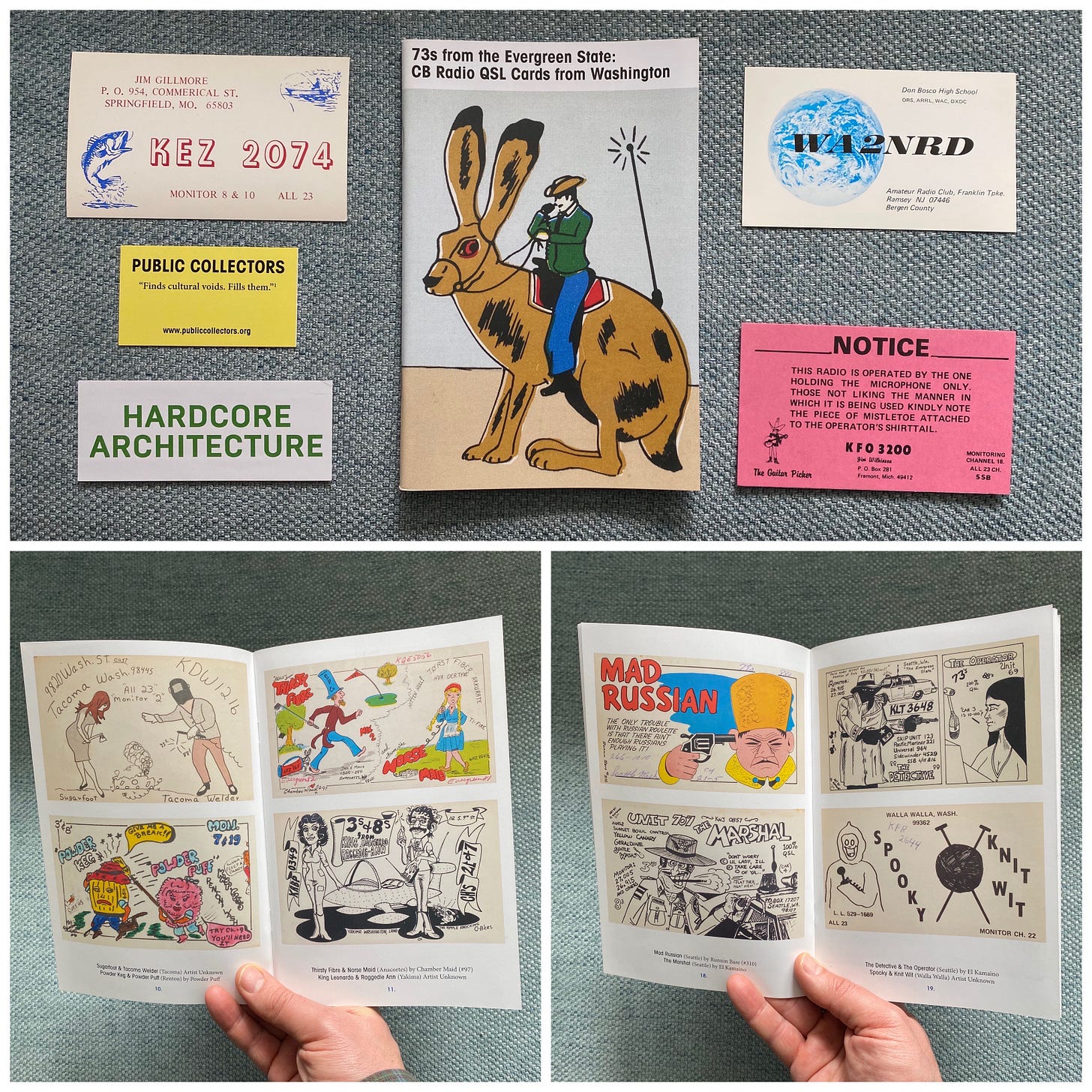 Then an hour later a jackrabbit popped up in my garage when I uncovered an old 1973 issue of Rolling Stone with an article from Hunter S. Thompson.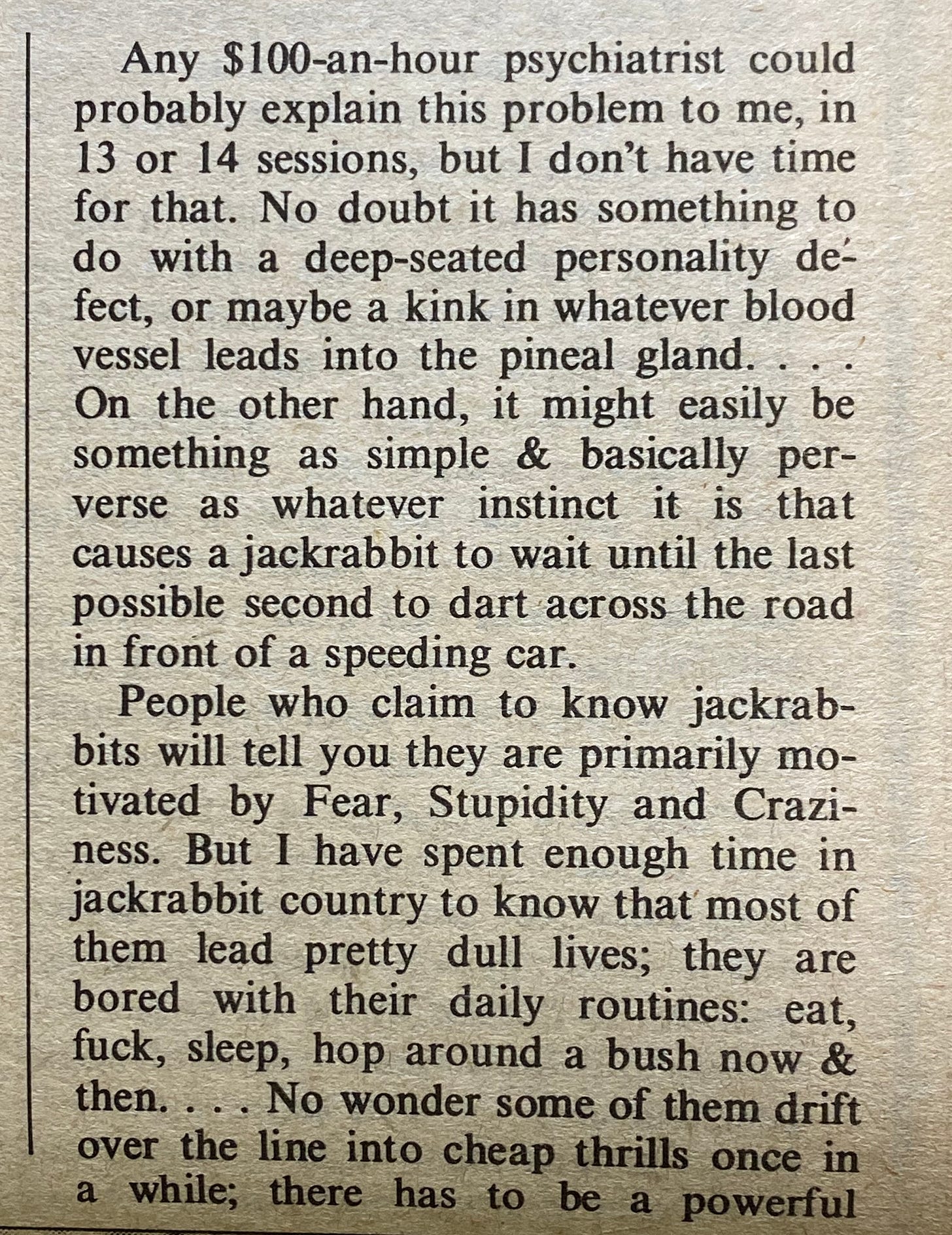 ---
What the virus said.
---
#TheSound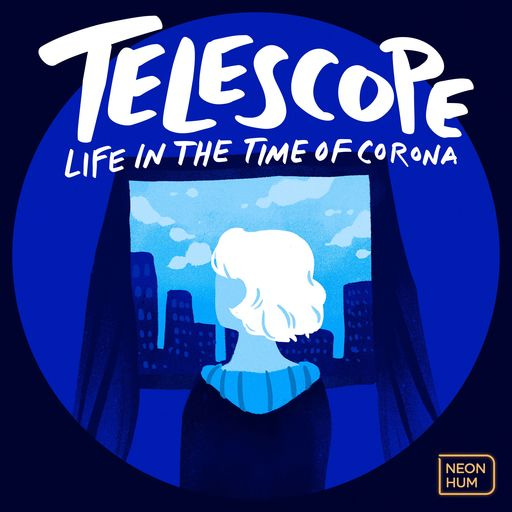 Telescope: Life in the time of corona. Stories about living through the pandemic. You can listen here before subscribing.
---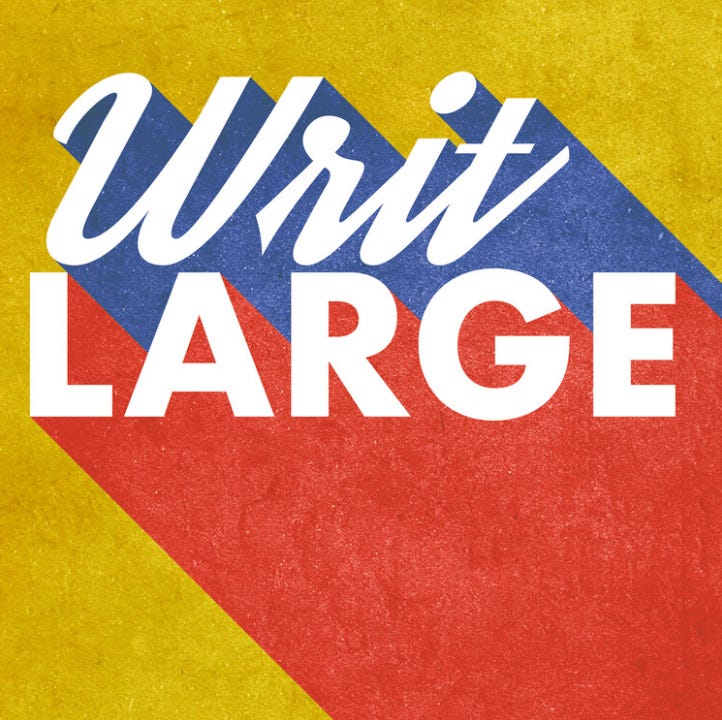 Writ Large. A podcast about books that changed the world.
---
My lad turned 11 this week. Some of you remember the first sound he ever made outside of the womb. Thankfully he is easy to please and had a great day.
---
#TheConsumed
This week I ruined a potentially great chicken soup by putting green peppers in it.
Won't do that again.
Luckily I redeemed myself by making flat bread pizza bases in a hot pan before piling on the toppings and popping them in the oven.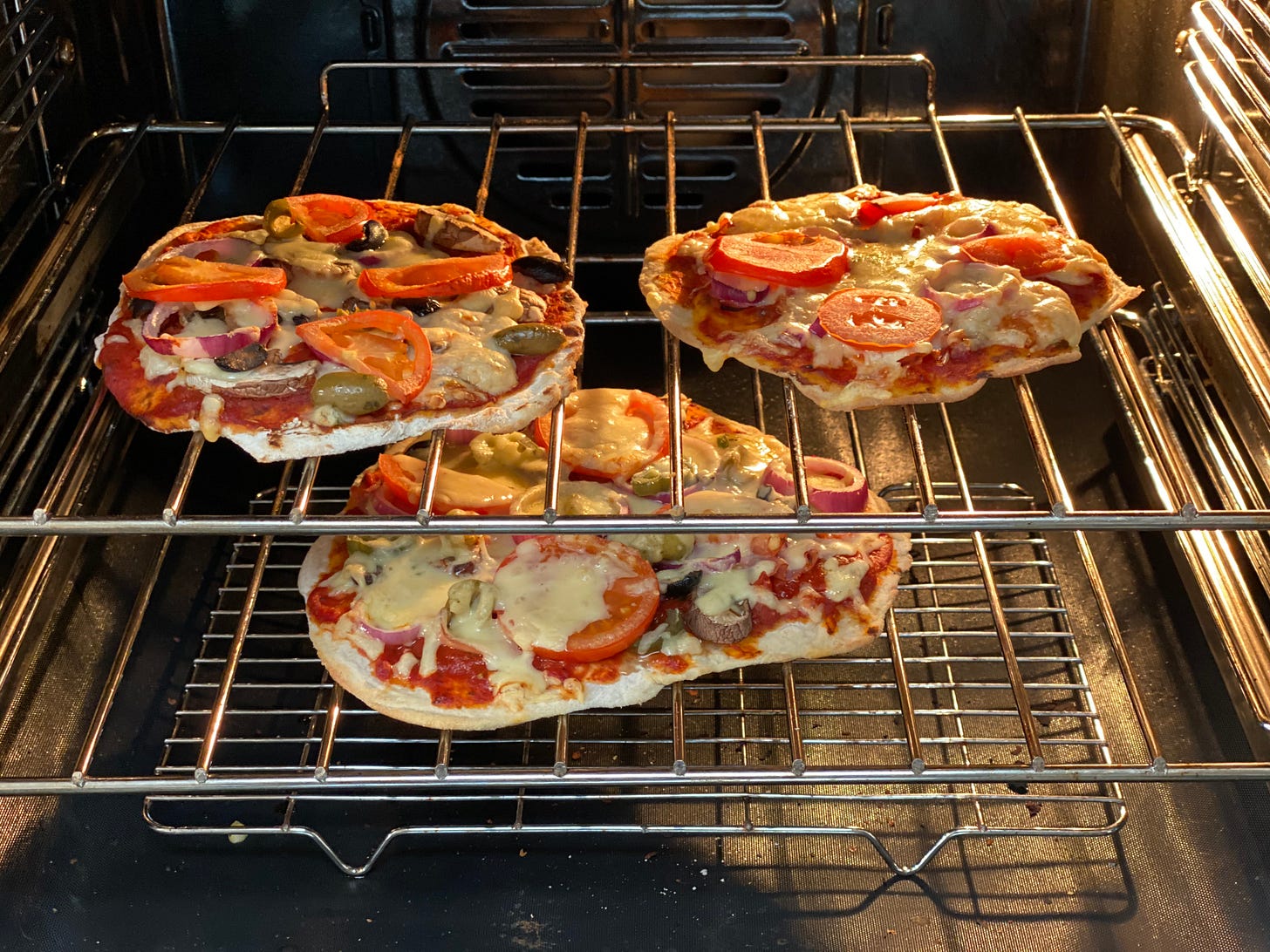 Just mix flour, olive oil, salt and knead till smooth. Then roll out some bases and bake for 10 mins. I was short on time so I cooked mine on a super hot pan for only a few minutes before brushing with a little more oil, adding toppings and finishing in the oven for 10 mins.
---
There was a cold wind over the weekend. Cold enough to warrant a hip flask on the dog walk.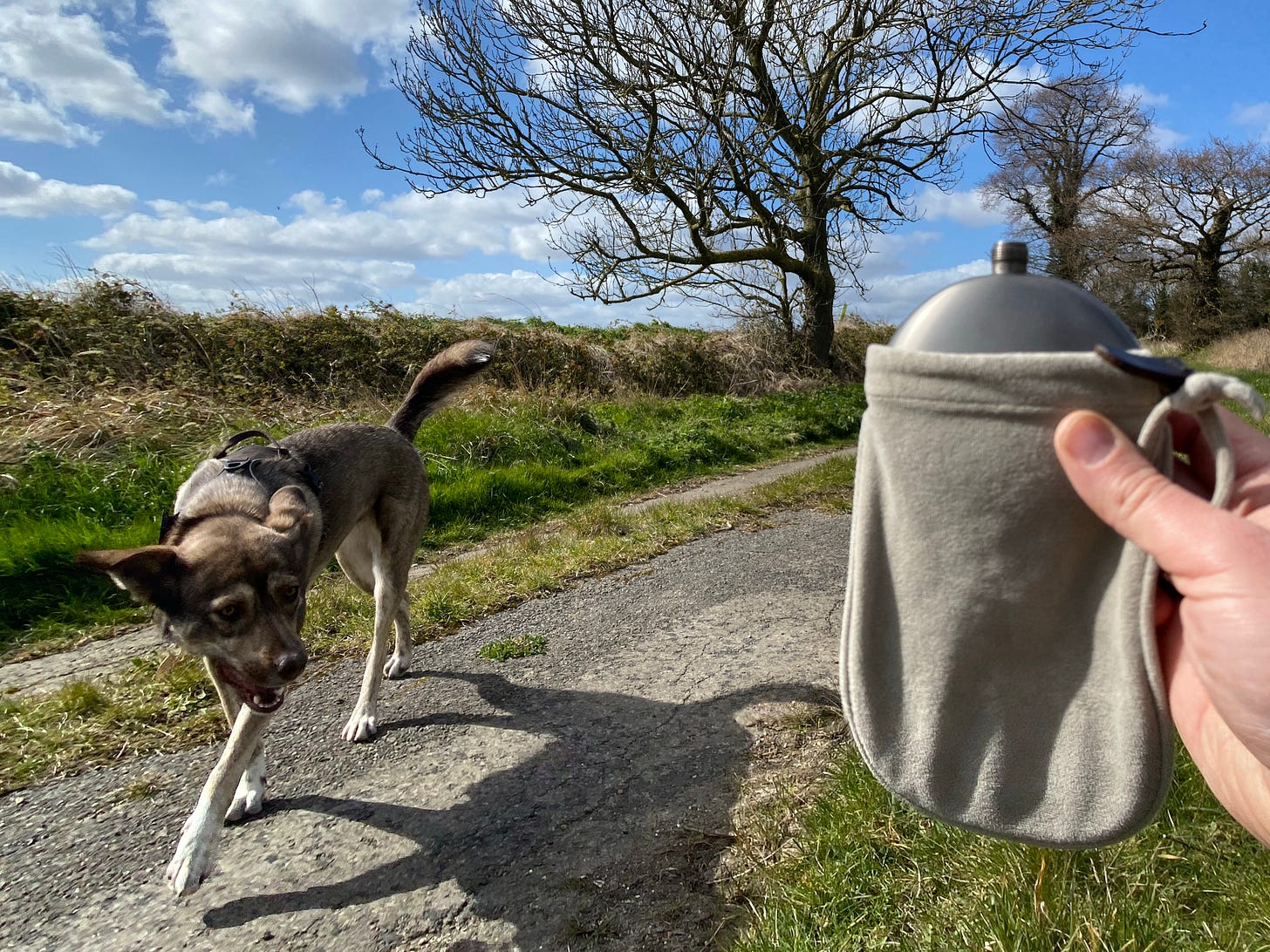 And yet next week 22 degrees is forecast.
My titanium Snow Peak hip flask (pictured above) cost five times more than these rip off versions that are out now. Looks identical.
---
There are some Amazon links in this email. It's been many months since Amazon has sent me a voucher so don't worry about me retiring just yet. If more people became members of this dispatch i'd cease all these shady dealings. ;-)
Besides, properly subscribing to this will be the only way to get the 'good' stuff now.
---
#TheThings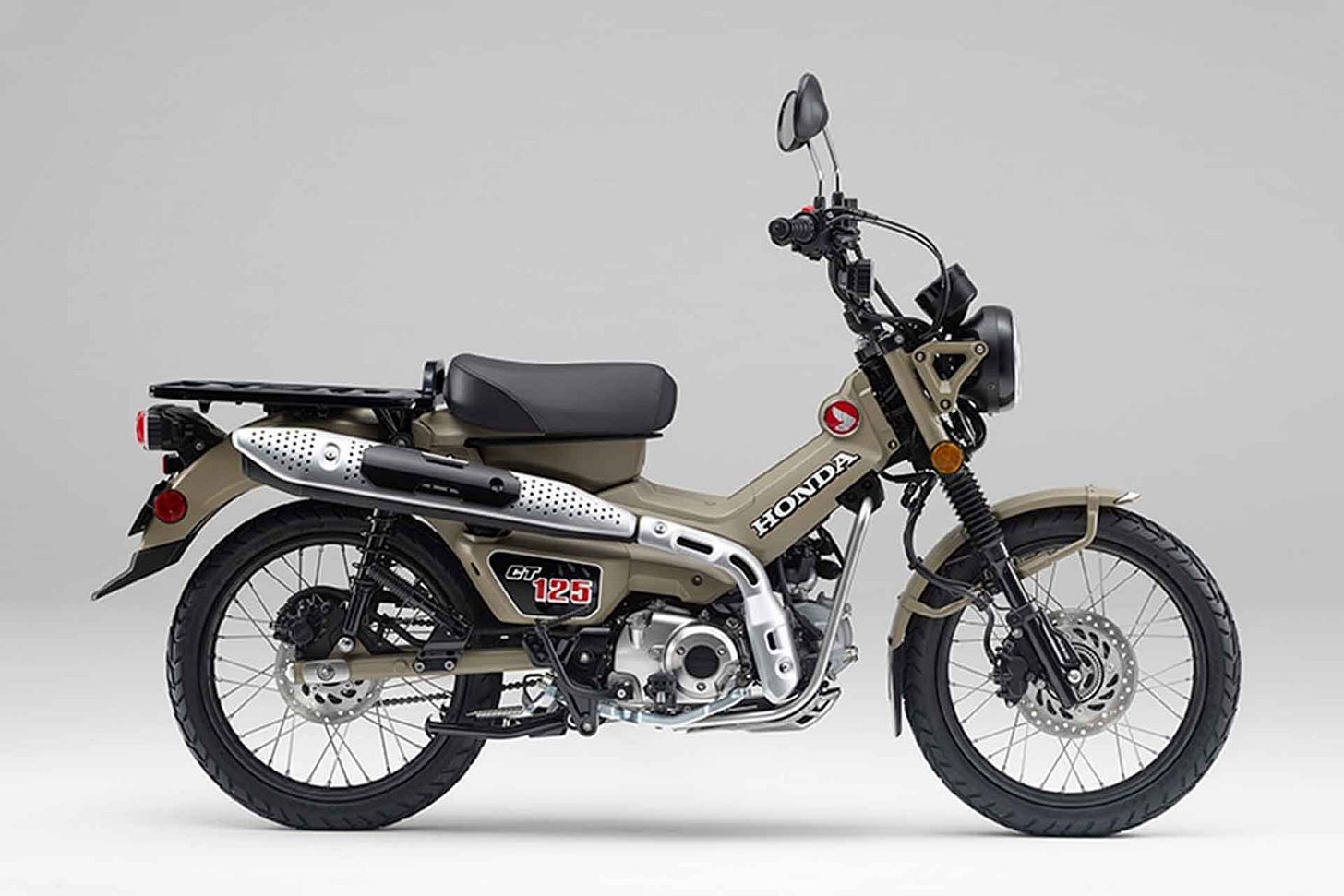 Not cheap but an interesting take on the classic. The electric start might be over complicating things but I'd still like to see one of these go round the world. Or have a go myself.
---
A mild paranoia can keep you safe. Personally I feel that if you have decent PPE you should be allowed to go where you want.
As much as I think we should be left to use our common sense it's becoming more evident there are quite a few folk lacking in any common sense at all.
Perhaps in the future our driving licence can have an extra section stating that you've received training and are able to move around assisting friends and family during a pandemic.
---
If you are thinking about grabbing a few radios for communication, fun or an end-of-the-world scenario, this elevation map will help you find out how far you might be able to talk.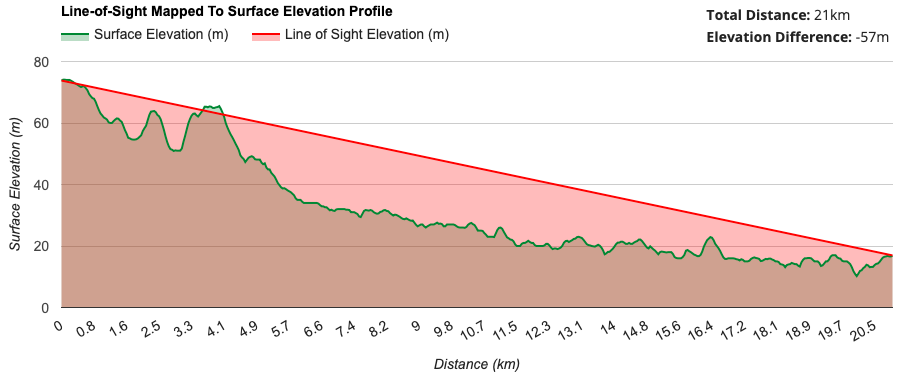 The PMR446 frequencies (Free to use without a licence) work really well line of sight with some epic distance possible with a simple £10-£20 handheld radio. This is the one that I use most of the time.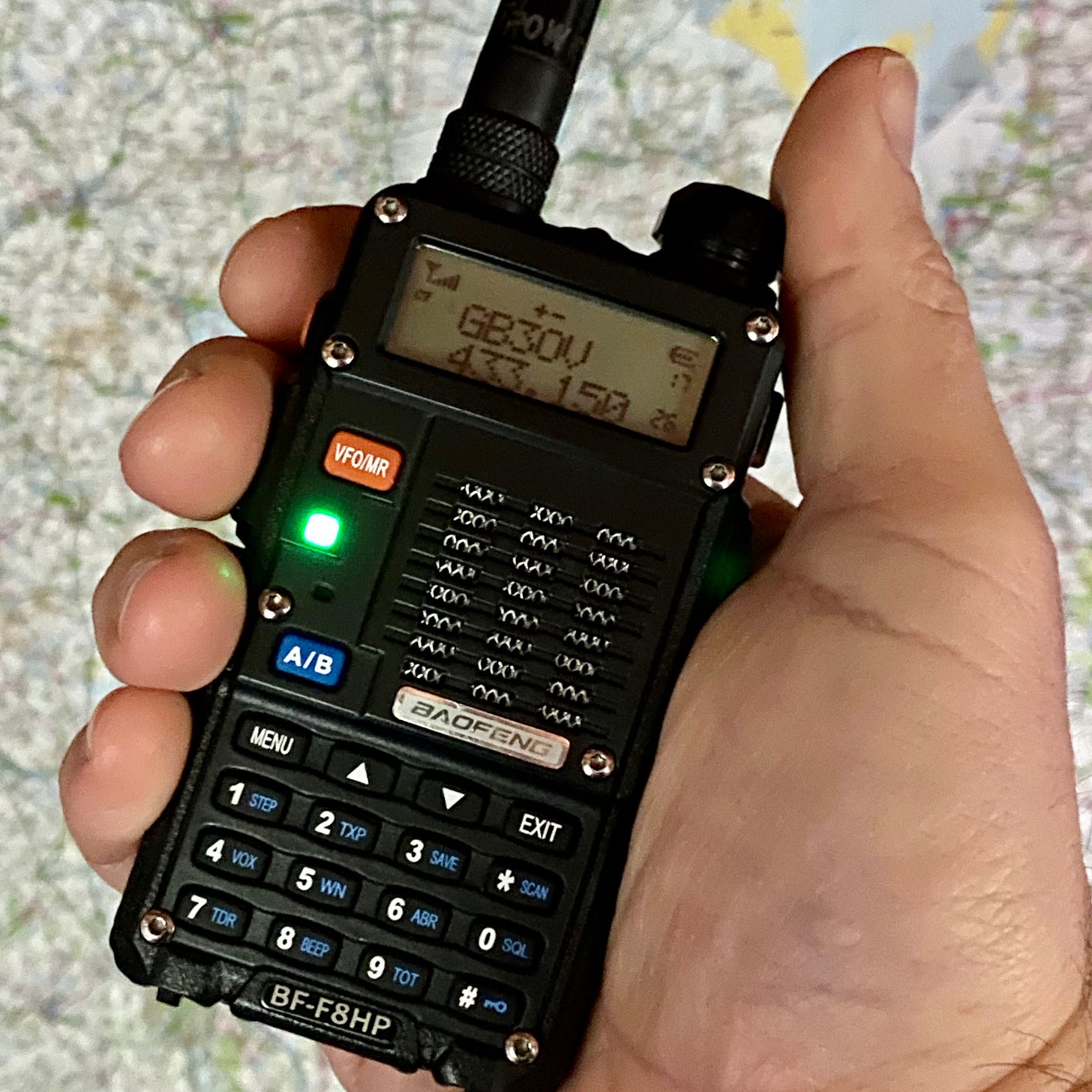 As a licensed radio operator I have to mention that some of the radios available will have more power than technically allowed on the free PMR frequencies.
---
This Easy Record Maker looks like fun.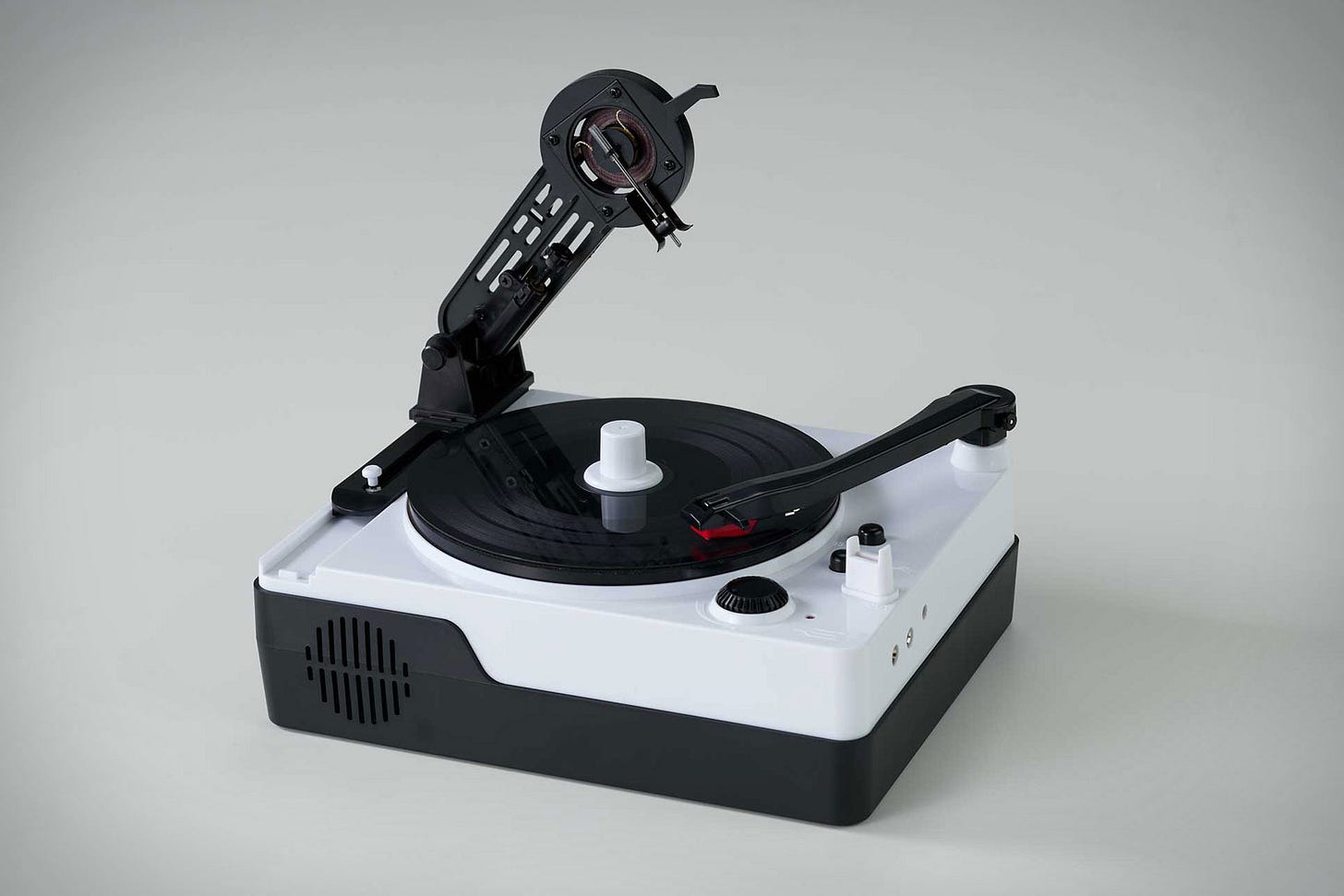 No idea what the quality will be like but it's already on sale in Japan. Not expensive but I guess they will make their money on the blank records that you then cut.
---
I'll have this in Linux please.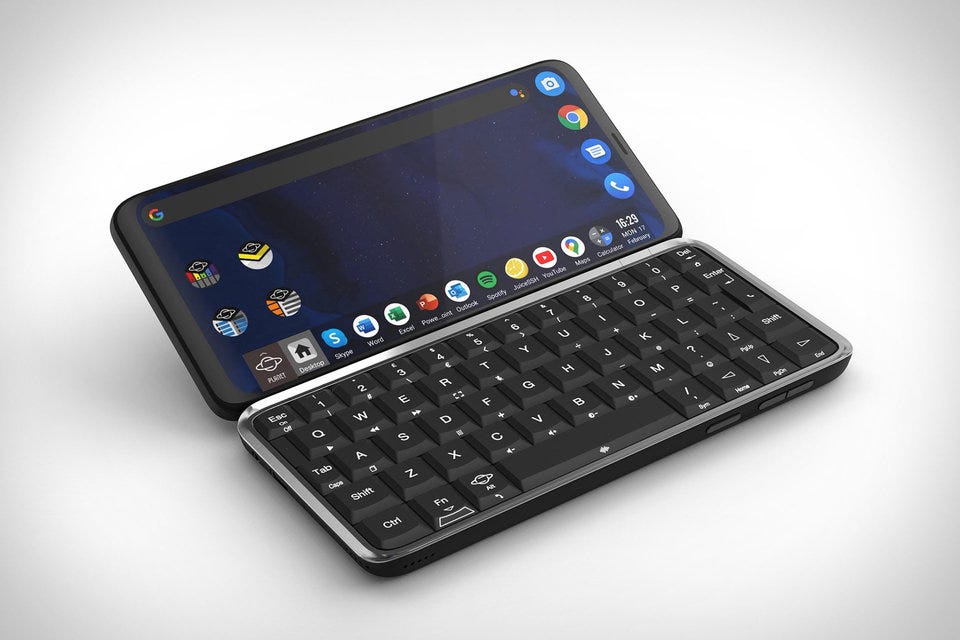 ---
#TheThanks
I made this spot to thank paying subscribers. Those wonderful folk that drop the $5/month to get all the content I share into this feed. When all my other work has dried up I feel lucky to have this trickle of income.
So, many thanks to Richard Jones, @AmandaFClark and Neil Dixon. I can't thank you enough.
Should you want to support the Documentally dispatch, receive all future content and get access to the archive please subscribe here.
[I understand that times are hard for some at the moment. If you'd like to read the archive but can't stretch to subscribing, ping me an email and I'll sub you a free month to catch up.]
---
#TheWeb
---
#TheEnd
Thanks for reading. This format feels harder now i'm not working on my usual workshops and training. So things are about to change. Members may get more email and audio of varying length at random times. Everyone else might only see something monthly. Either way I hope to make it fun, informative and strictly for the curious.
---
"No tears in the writer, no tears in the reader. No surprise in the writer, no surprise in the reader." ~ Robert Frost
---
Listen with curiosity,
See you out there.
Over…