Discover more from Documentally
A human authored journal in search of novelty, exploring what we share, how we share, and where we're going.
Over 2,000 subscribers
Dérive or die [202]
Greetings from my shed...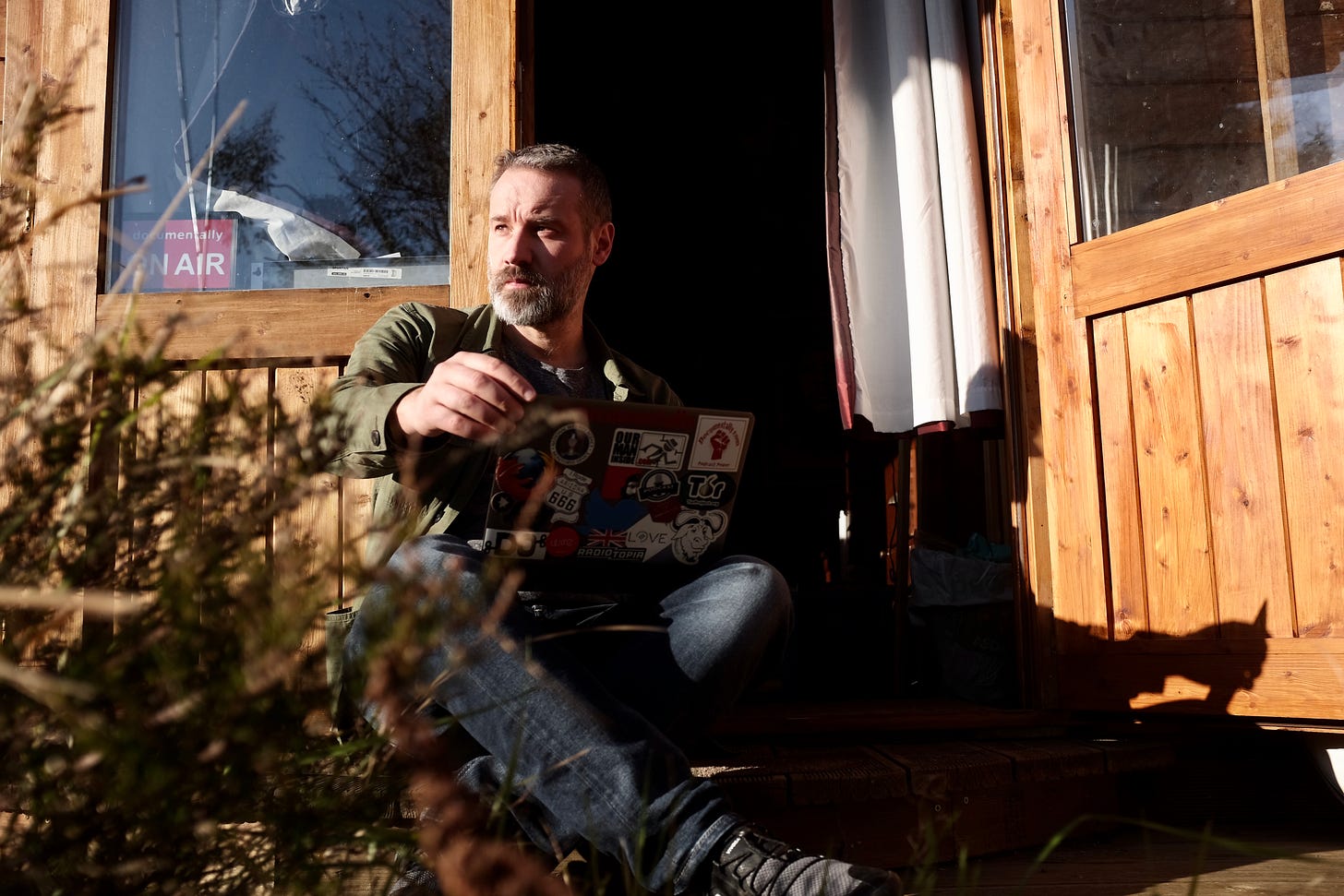 You're back!
And you brought the sun with you.
---
#TheAction
I have spent the week not knowing which direction to focus my energies. Inside a hamster ball wallpapered with lists. Lists too long to complete and plans rewritten more times than they have words. The promise of a few days free from everything has triggered a week of preparation.
So I ditched all plans yesterday and focused on whittling the backlog into something I'm happy to leave behind. No one wants to hit the road with more baggage than they need.
The rest of the week has seen a full day of garden work in preparation for the imminent spring, a day of fixing stuff and then the continued shovelling of pixels from one place to another.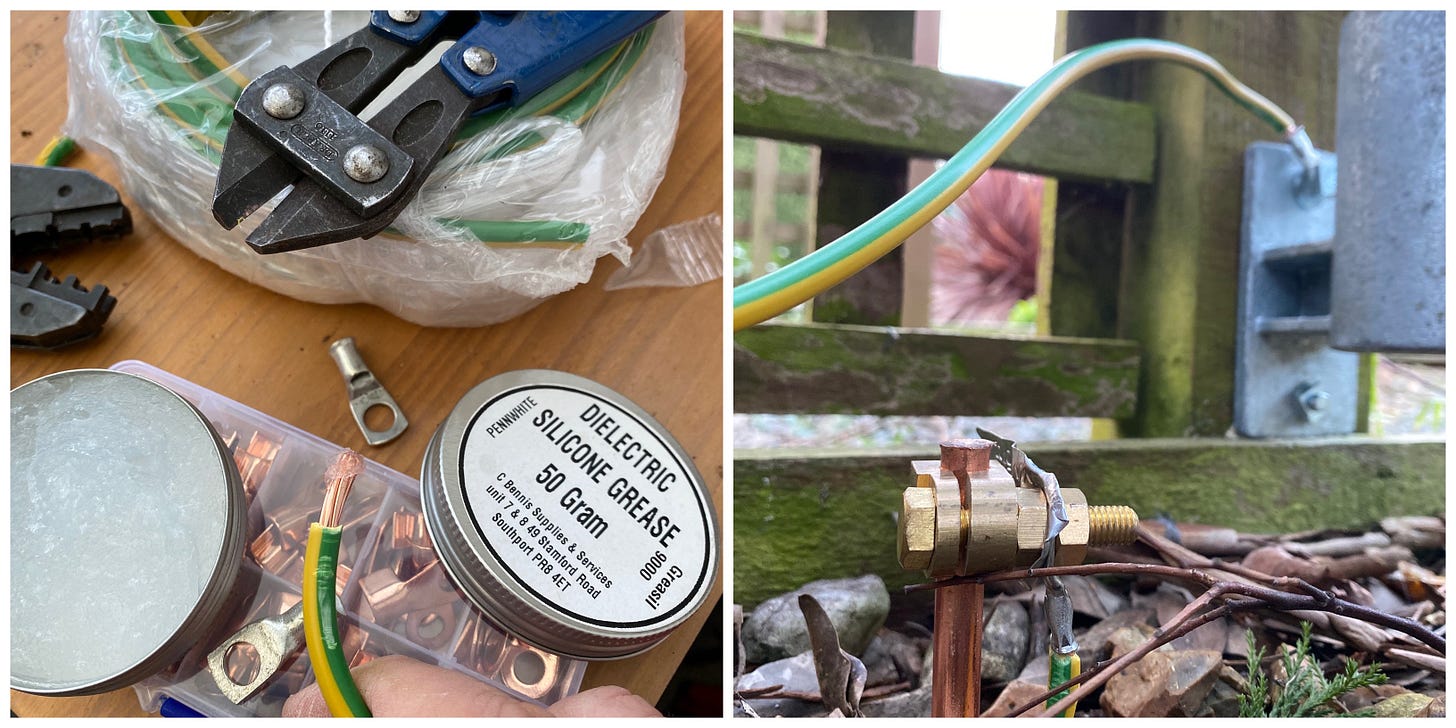 I was pleased to finally get my antenna earthed to the ground spike.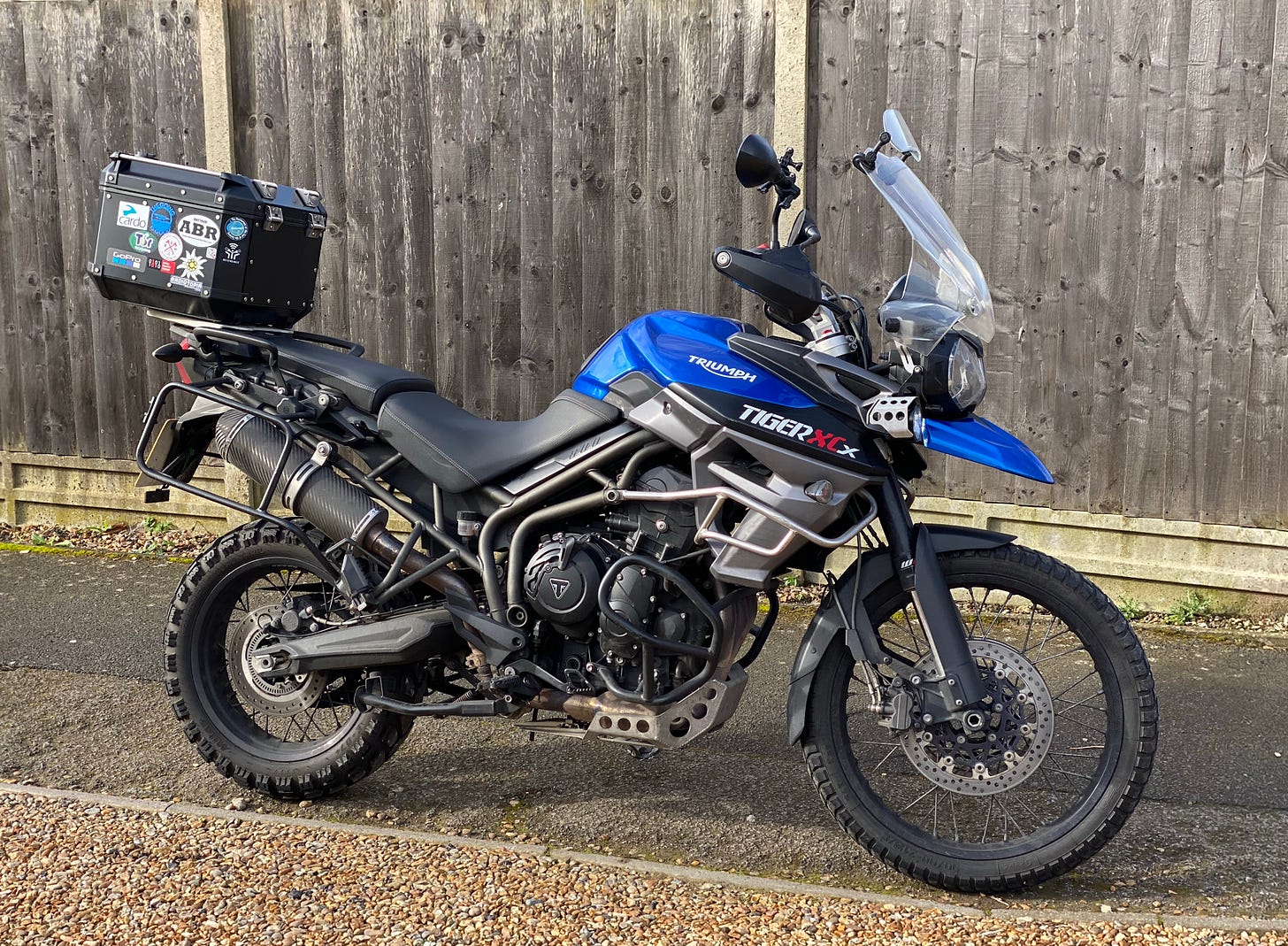 I also got the bike MOT'd and scared myself witless sliding it round a wet bend. The buzz is addictive but I need to tone it down as I haven't ridden that much over the winter.
The sun brings the promise of much more time in the open.
---
#ThePictures
How to optimise your life.
---
I'll wait for the remix.
---
Not the most original of premises but no doubt this film will do well.
Might not age that well though.
---
#TheWords
I spent far to long doing this niche review. Good to get something on the blog though.
---
Got your Grab Bag ready? Now I know how to use one i'd include a VHF/UHF radio on the list.
---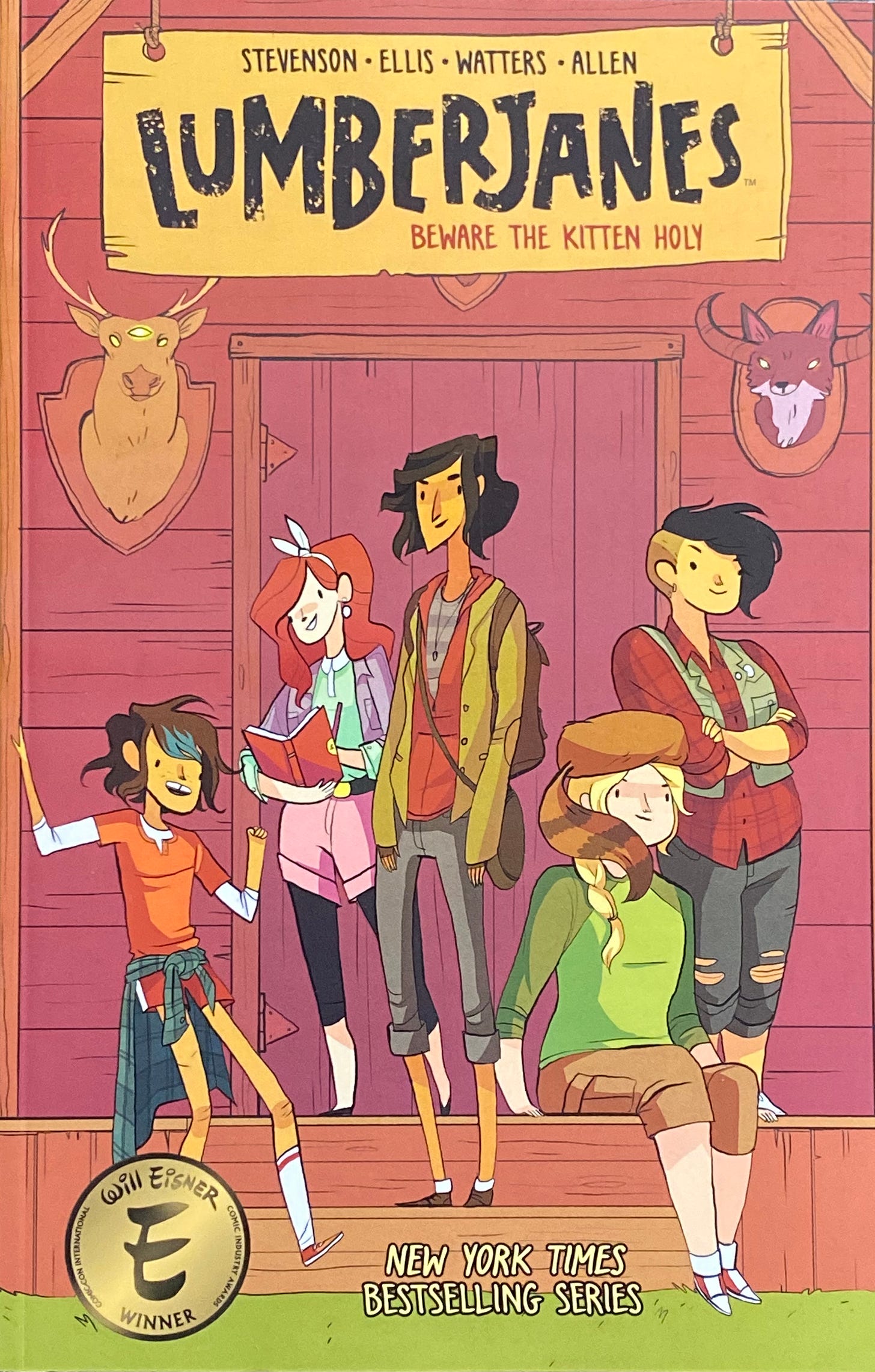 Here is another comic book to inspire my daughter. I've heard really good things about it.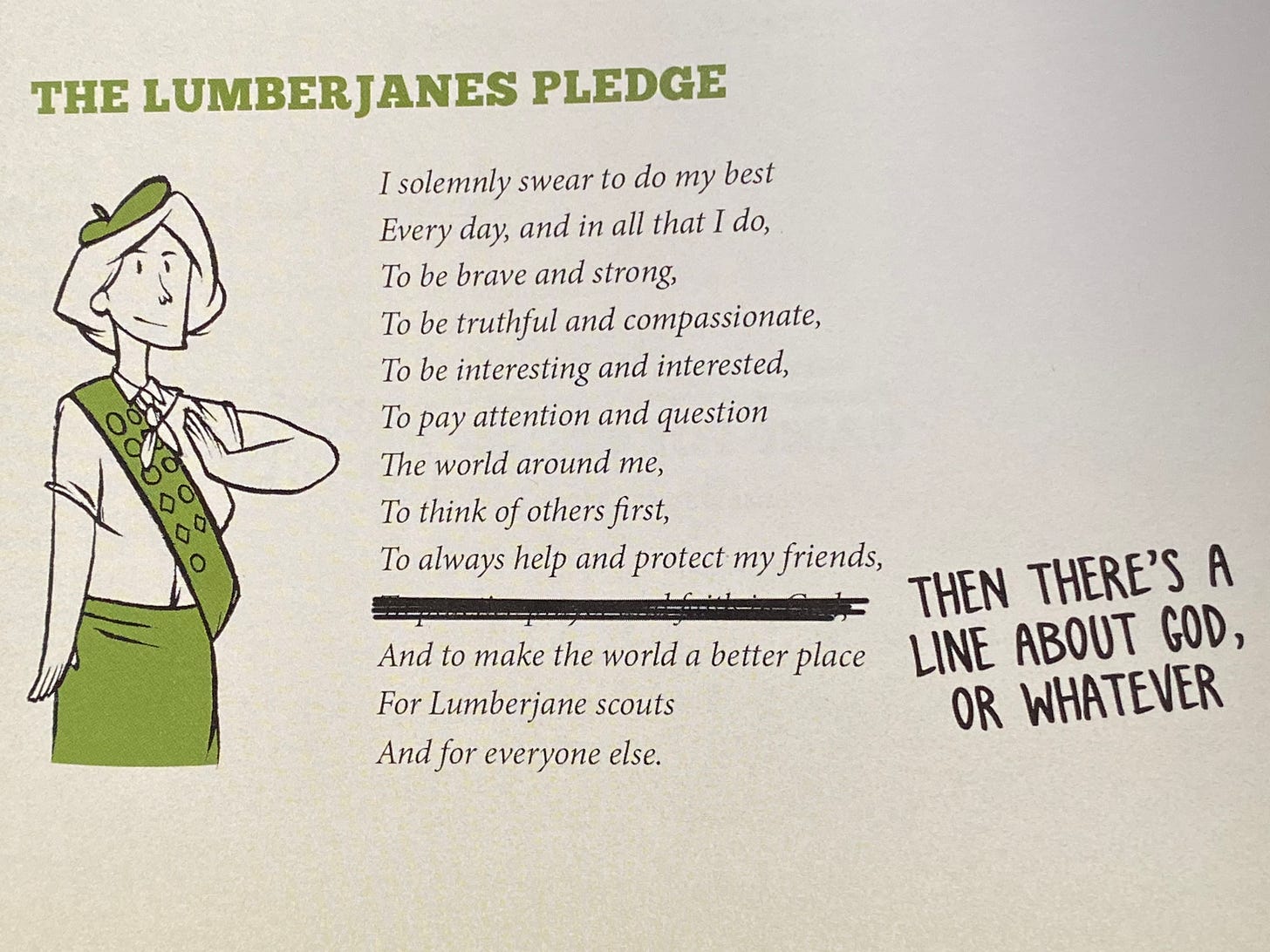 ---
With my inability to fluidly string a sentence together I'm craving a couple of months off. Just to read and do other things. Like catch up with 32 half finished projects.
But two clients cancelled workshops this week. It looks like people are not keen to go sit in a room with strangers for a day.
So I will keep sharing here. Besides… I enjoy it here way more than over there. But if you are even slightly considering forking out the four quid a month to subscribe to all the content, now is the time.
Almost three times as many people who pay to subscribe read the subscription only email last week. I'm certainly more flattered than quizzical. I must be doing something right.
Right?
I'm happy for you to forward the email to others you think might be interested. But if you truly love them, don't forget you can also gift a subscription. ;-)
---
#TheSound
In our house the kids don't use networked devices upstairs. (We have never let them and they have never asked) Apart from a modular analogue synth which networks between itself. So anything that makes music or just plays music is allowed. As a result the kids read at least four books a week.
When it comes to music they have interesting tastes. But Owl City and songs featured in the cartoon 'Adventure Time' get played a lot. While they were at school yesterday I dragged a bunch of tunes from my hard drive to put on their six quid MP3 players. Some of these songs give me the shivers. In a good way.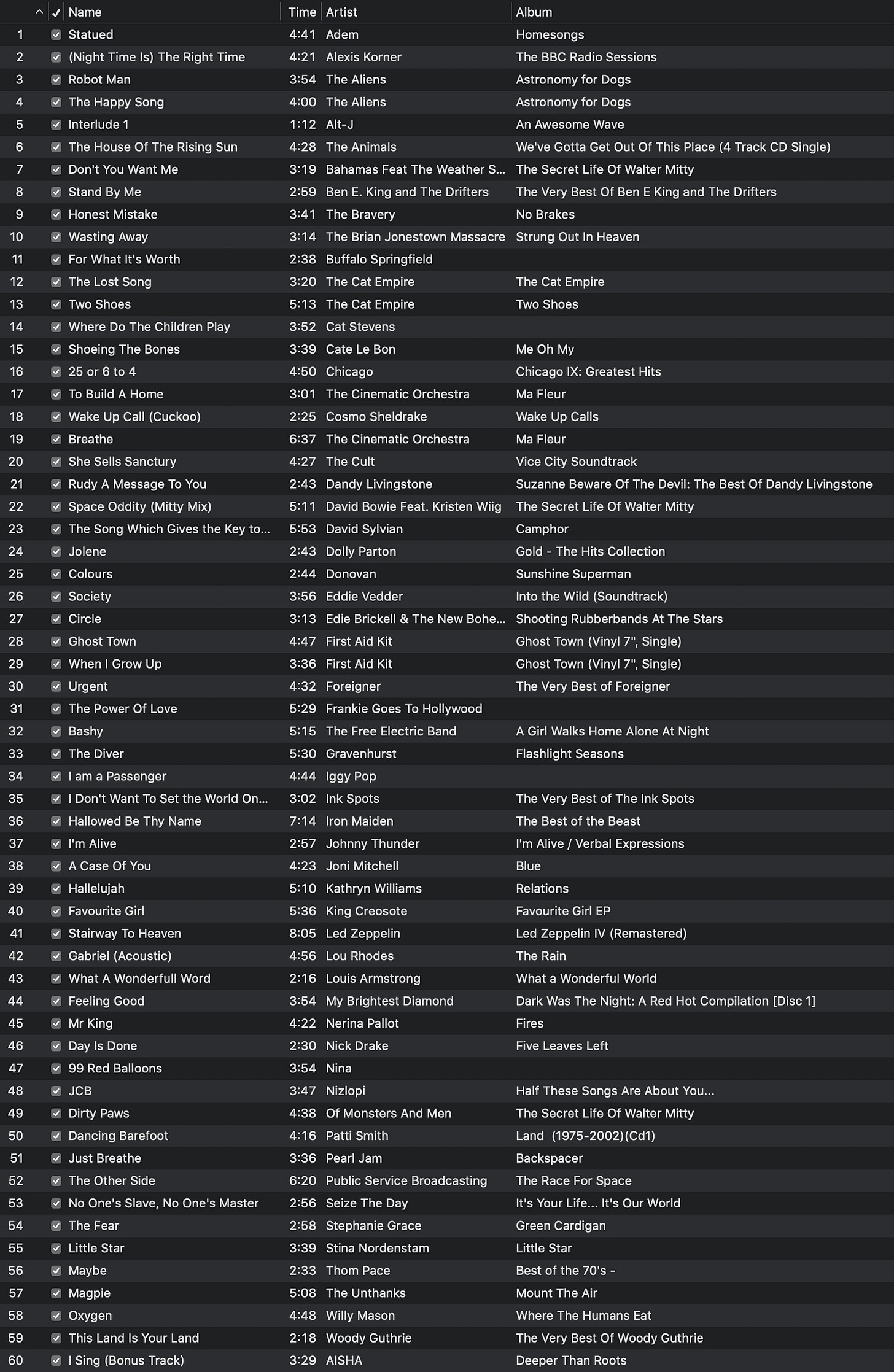 It's all pretty tame stuff though. I've seen them enjoy many of these in the car but there are also a few curveballs.
I'm also slowly getting them into podcasts. If I hear something I think is great long form storytelling, or just educational, I will drop it onto the same MP3 players.
'Why are some words bad' is a great intro to why we swear. It's aimed at kids with lots of questions. It doesn't use any language that parents might not want kids hearing. Unless you object to Shakespearean era swearing.
---
I love the work of Jolyon Jenkins. In this podcasts he investigates the world of online sperm donation and the 'super donors' with strange nefarious motives.
---
This has had a bit of play in the house this week.
---
#TheConsumed
Supporting subscribers will remember the Freddie Jones Story from last week. Of course, I had to try out his regular tipple. I managed to find the type of Guinness and a regular ale from his local pub. Then I mixed them both in a glass.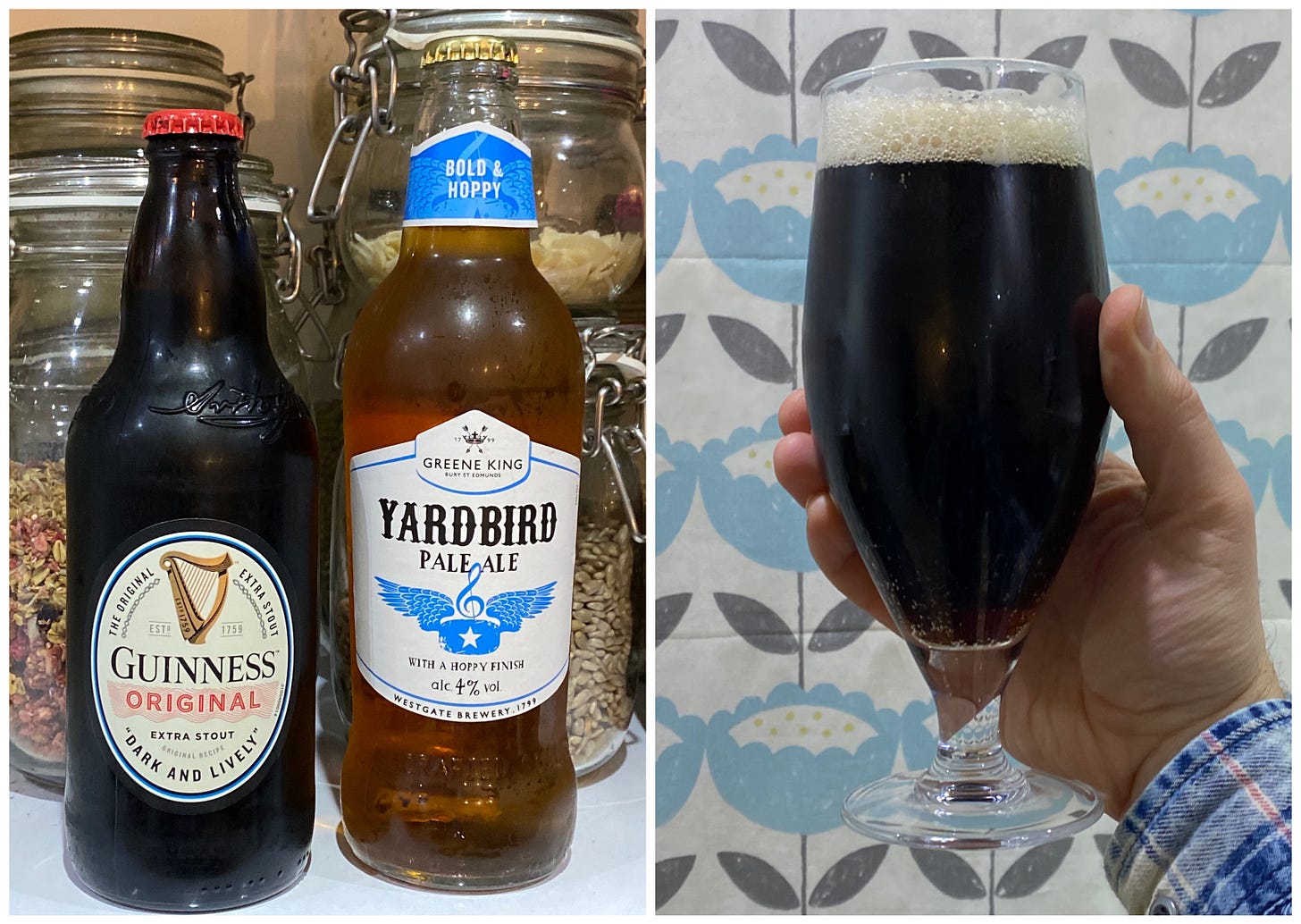 For maximum authenticity I should have had a pint glass with a handle. But I don't have one. Something I plan to rectify.
I'd drink it again. Especially if a pub has limited new stuff for me to enjoy.
---
This is what an accidentally bought gluten free loaf looks like.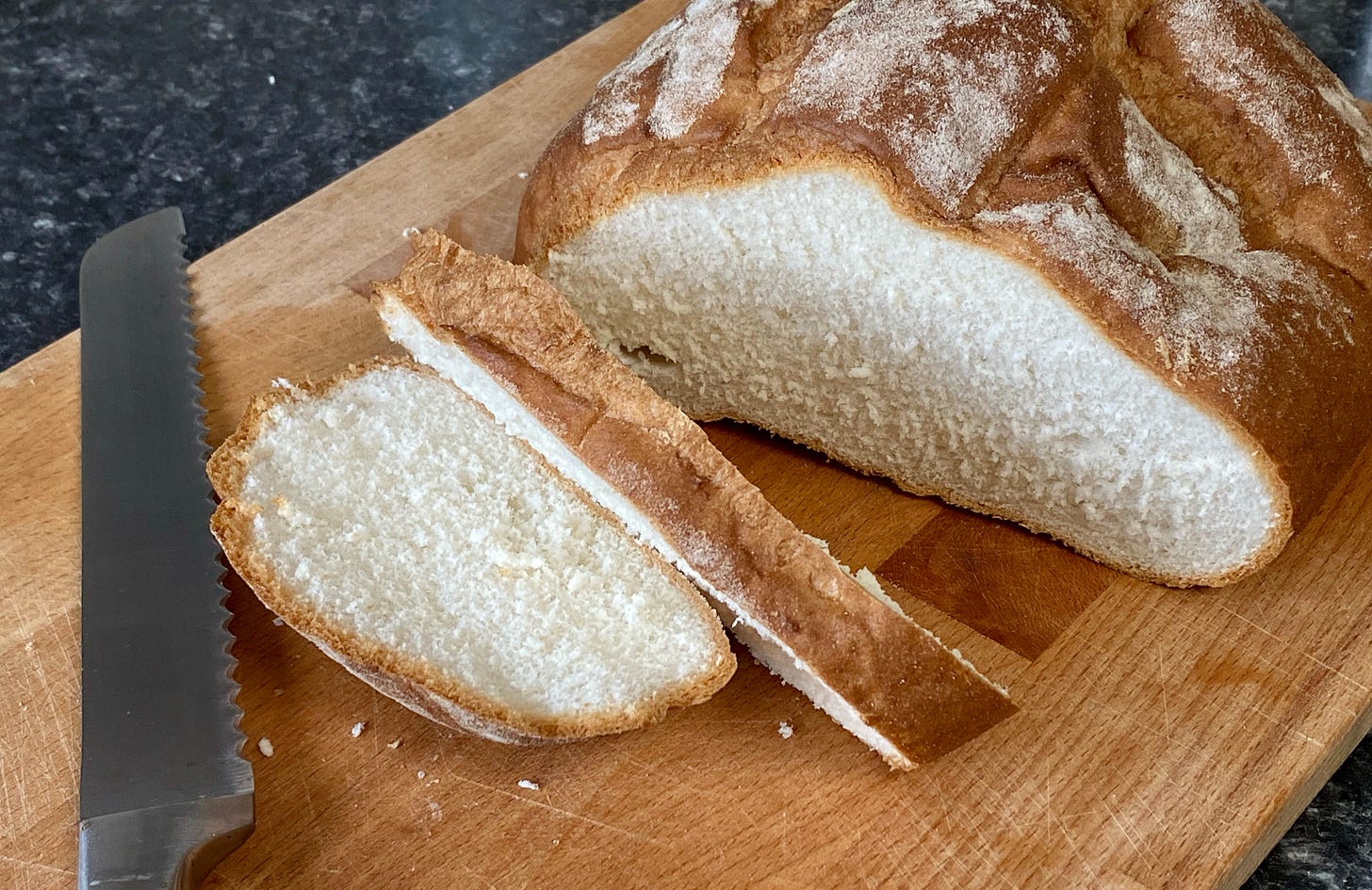 To all intents and purposes it looks just like a normal loaf. But pick it up and it certainly feels like something is missing. It's unfeasible light and if you squeeze it, it has the feel of very soft toy stuffing.
The label says it's a 'Warburtons White Cob with Sourdough'. It's not a sourdough loaf. It has sourdough flavouring from something extracted from rice.
Apart from the one time I used it to mop up a noodle soup i've mostly had it toasted. It's so light that two slices feels like a mouthful of 'normal' bread.
I don't prefer it to the texture taste and feel of normal bread. But I must admit, I feel lighter and less sluggish after eating this than I would other bread. It's probably the best gluten free bread I've had but I've not had that much.
---
#TheThings
Shanling are well respected for their audio tech. So despite backing failed products on Kickstarter in the past I didn't mind taking a punt on their Q1 High resolution audio player.
And they came through…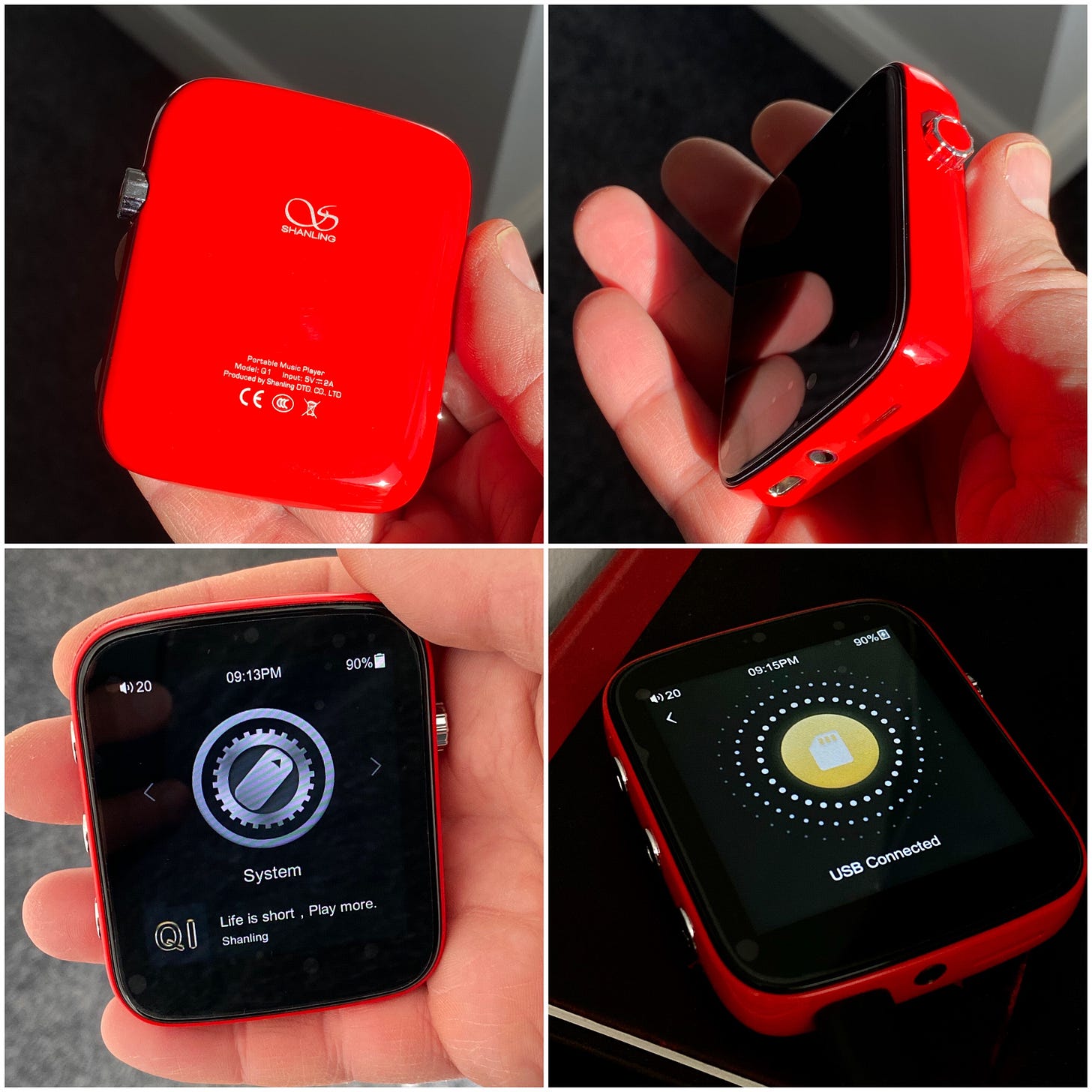 It arrived this morning and I've not had time for a in-depth play. First impressions are good though. At 137g it's got a great weight to it and feels like a quality product in the hand. The high contrast touch screen shows of a decent interface.
It charges in 2 hours and connects with a USB-C. Battery life is stated to be 21 hours but i've not had it long enough to know how true that is. The bumpf says it will take a 2TB micro SD card. That would be more than enough for my current Flac library. Regarding formats it will play APE, FLAC, ALAC, WMA, AAC, OGG, MP3, OPUS, WAVE, AIFF, DSF and DIFF via a 3.5mm headphone jack or Bluetooth.
Regarding hi res it supports: up to 384kHz / 32bit, DSD64 & DSD125 and the Bluetooth codec is two-way LDAC, AAC, SBC, Transmit only aptX. Nope. None of that means much to me either. I do have some decent high res bluetooth headphones though. Although having been listening with wired most of the day I think it would be difficult for me to hear better. The audio quality is certainly the best I have head on any portable player I've got my hands on.
So if you are considering a substantial step up from the quality offered by most music streaming services, this seems like an affordable entry point.
---
Managed to get my hands on a sealed 40mm NBC respirator filter from France. It's good for chemical, biological, and riot-control agents and will fit on the mask you saw me in last week. It has around 4-5 years shelf life left. Might test it with a trip to the supermarket.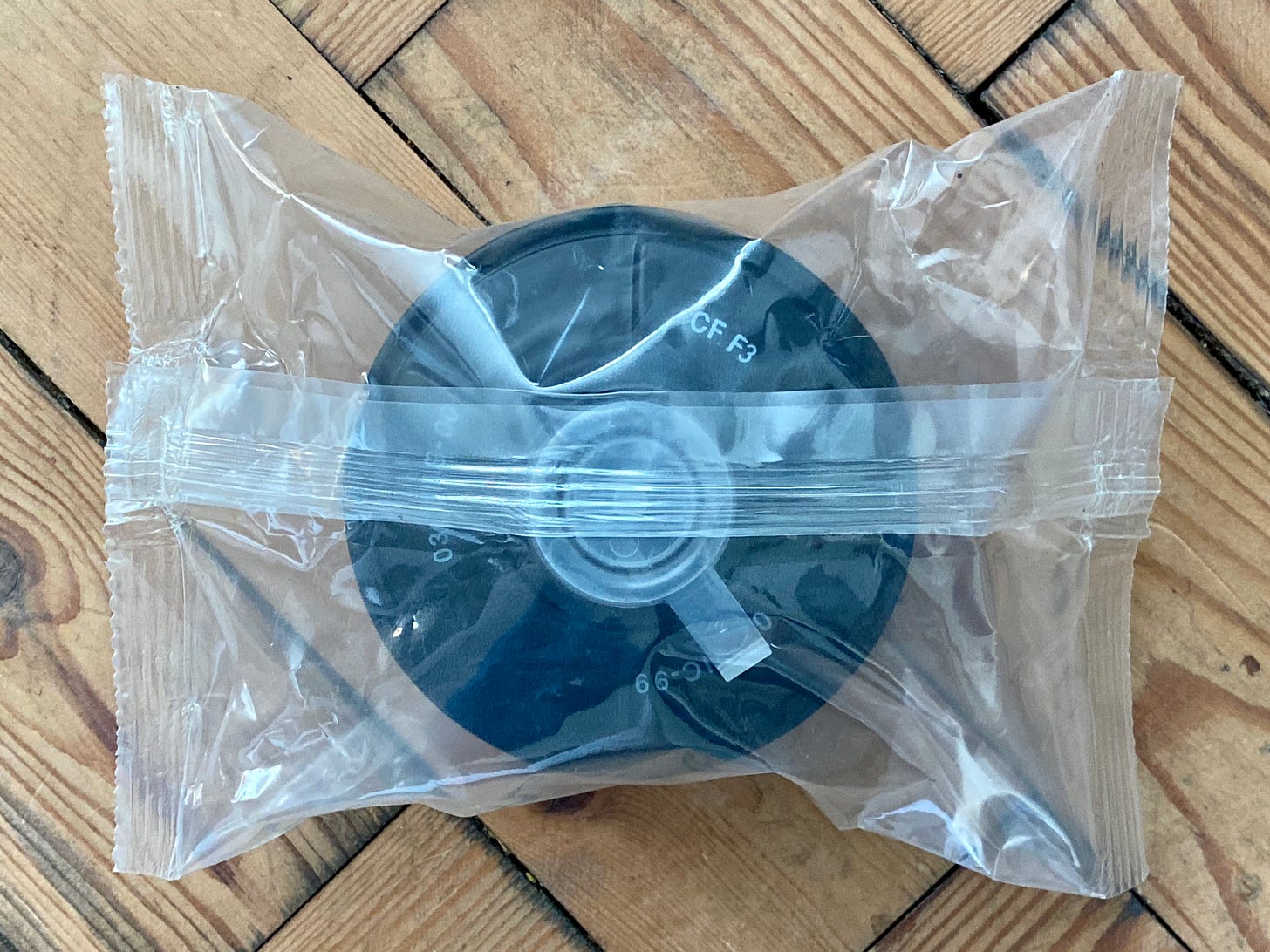 If you are looking for something like this for your bug out bag check here.
---
These cartoon fossils are amazing.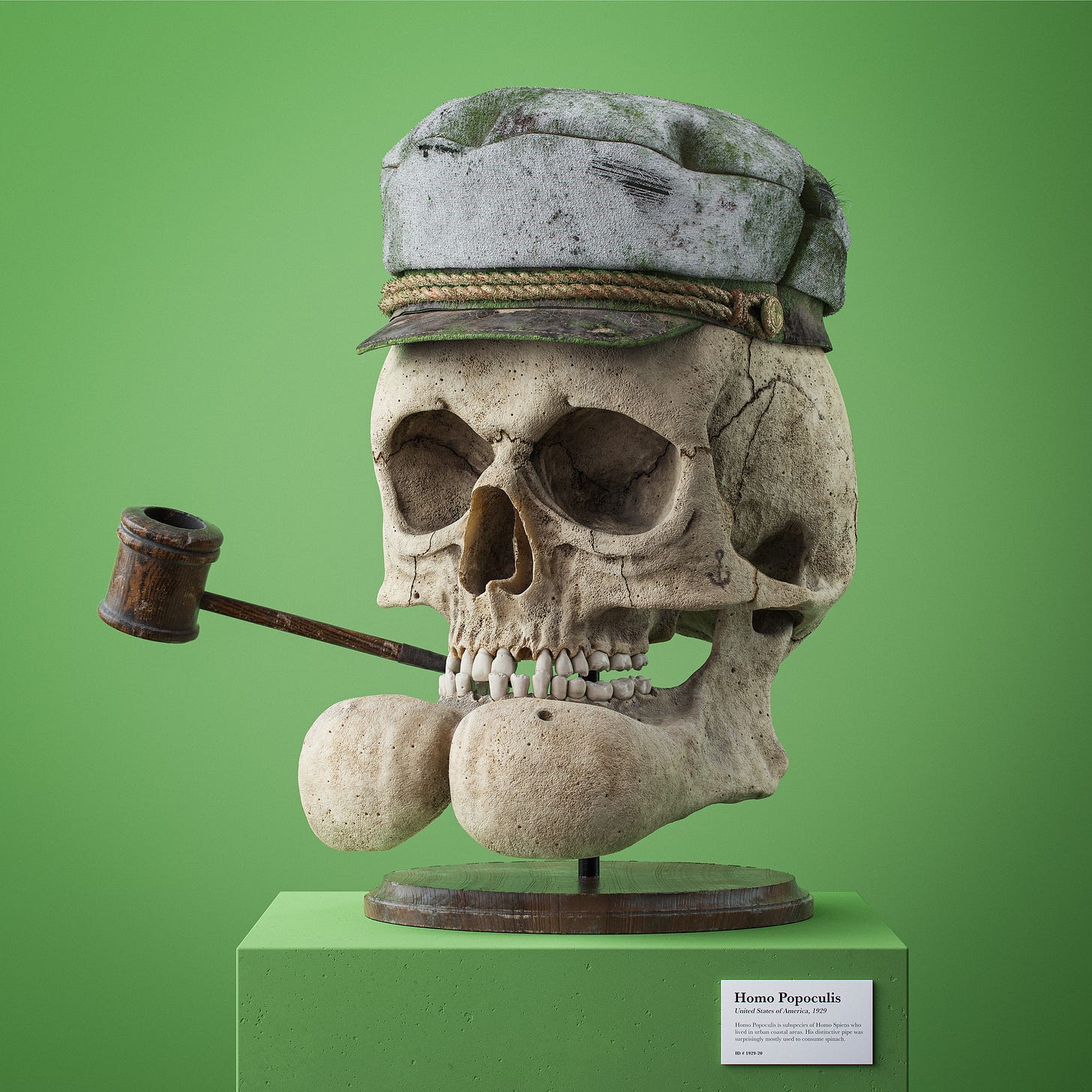 ---
Looking for an open source password manager? This may do the job.
---
#TheThanks
It is now time to thank those gorgeous and inspired new paying subscribers. Those folk that drop the $5/month to get all the content I share into this feed.
You may remember me talking about Ant Short and his podcast Therapy For Me. Well this week I'm mentioning it again in thanks as he is a new paying subscriber. I have also listened to all of his podcasts back to back and can now recommend them even more enthusiastically than I did last time. Honest, powerful but most of all, smile inducing.
Then there is fellow Substakian Nikita Petrov who writes Psychopolitica. It you clicked on the cartoon at the bottom of last week's email you would have been taken there. Nikita wonders "…what if our world is a product—a process—of Divine Procrastination?"
And Devine Procrastination is, I find, much better than the standard kind.
---
#TheWeb
Hit the mute button: 'Why Everyone Is Trying to Silence the Outside World'.

When not on Twitter i'm mostly communicating via chat apps using encryption (Not WhatsApp). If you are looking to step away from the main feeds once in a while there is a chat group for subscribers of this email on App.wire.com. Create a free 'Personal' account via the app (or a browser that's not Safari) and connect with me there. Search 'Documentally'.
Thankyou for adding yourself to the Documentally community map. Especially the person in Southern Central Russia near Abaza I'm guessing that as the most isolated reader of this email you are reading this in a yurt. If so is your yurt as portable as this one? There are lots of you above me on the map. Let me know if you are near the A1, A66 or M74.
---
#TheEnd
Thanks for reading.
Tomorrow I'll have a camper van for 100 hours. Google maps say that I could get to Kyrgyzstan or Oman. That's including two decent sleeps. But i'll most likely head north and take my time.
I sharn't be going far. Just far enough to remember who I am. It might be tough to relax and turn off when the switch is buried under things I feel I need to do.
But I welcome the open road.
---
"I am awfully greedy; I want everything from life. I want to be a woman and to be a man, to have many friends and to have loneliness, to work much and write good books, to travel and enjoy myself, to be selfish and to be unselfish… You see, it is difficult to get all which I want. And then when I do not succeed I get mad with anger." ~ Simone de Beauvoir
---
Keep your eyes on the road.
See you out there.
Over…