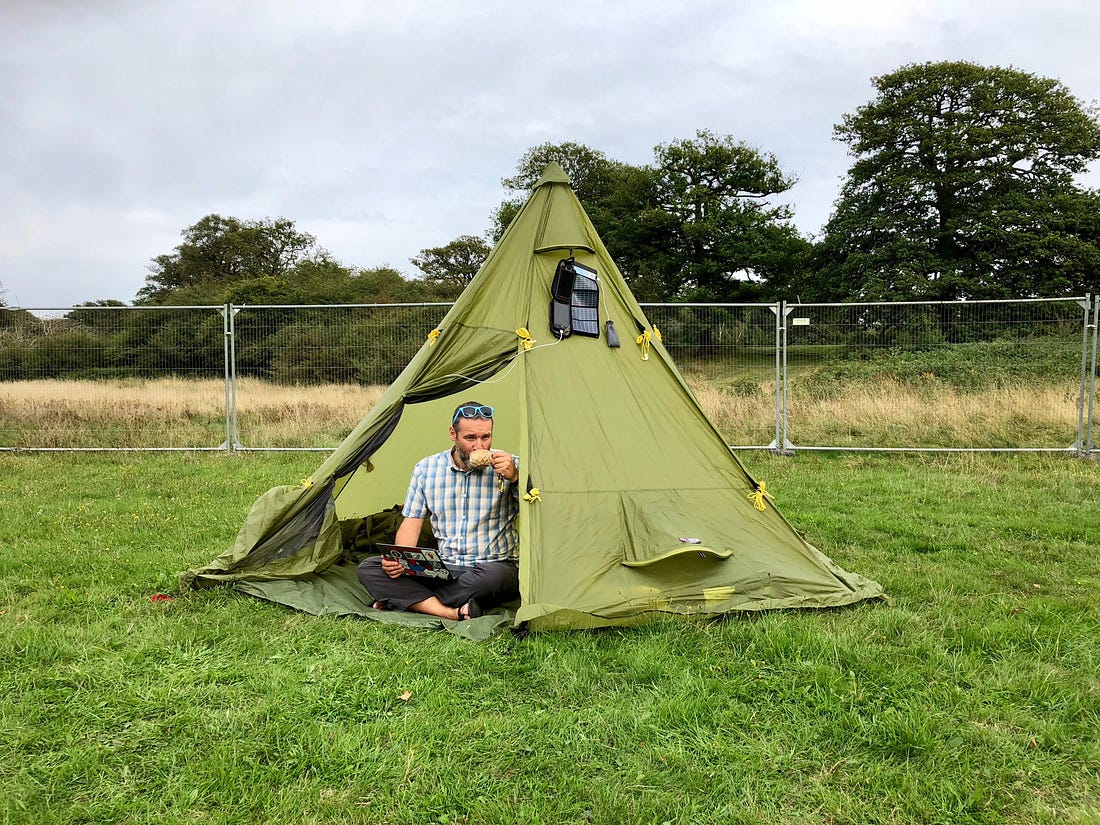 Hello. I'm sat, wine in hand, watching EMF Camp unfold below. I took the executive decision to send this first email to everyone. It's a long one. Don't always expect them this length. Or this shape. Next week will be just for supporters paying £3.84, $5 or €4.27/month. A tiny amount I'm sure you'll agree.
I know what you are thinking. "How is a 2000 word email newsletter sustainable? He must be some kind of madman to take all this time brain dumping into an email only 50% of subscribers read."
And you are right. That's why I'm asking those who enjoy these emails to do the equivalent of buy me a beer or posh coffee a month. Please read this to catch up and know more.
---
#TheAction
Carfest South was a lot of fun. Apart from the noisy stoned guitarist in the tent next door. Made for some interesting Binaural audio though.
I was at the festival at the invitation of @BoschUK and in exchange for sponsoring my time there (and the 3 week loan of a shiny new eBike) I was asked to explore and share findings from their #SmartLiving tour. While there I captured 2d photos, 360 photos, audio and video (below).
After that I was back in my shed/office migrating to this new email platform, writing and begging you guys to subscribe. After TinyLetter, Mailchimp and now this… I'm not sure hopping from one startup to the next is best way to do a newsletter. There are sketchy ethics in the code.
Anyway… In regards to the physical world I am now here. Accidentally in the amateur radio village at EMFcamp.
---
#ThePictures
Remember, if you want to drop a video into Twitter you have 140 seconds from the app. That's 2 mins 20 seconds. Long enough to do stuff like this.
(click the pic to view)
---
Here's a video I snatched at CarFest.
I was asked by Bosch if I'd like to test out any of their products and I went for the eBike. After finding out what they are doing in the connected home space I'd be interested is seeing if their tech does
actually
make life easier. Seemed convincing in their demo truck. And although not controlled by free or open source software, being based in Europe must stand for something right?
---
A new video from my friend Laura aka @SheMakesWar (She's getting married tomorrow. Many congratulations Laura!)
---
#TheWords
I hope that now I'm taking the workload of a regular newsletter more seriously I can write more long form stuff.
Stuff like this (968 words):
Yugoslavia. 28 years ago this week.
The train had a habit of slowing to walking pace and I enjoyed strolling alongside. Trying to get a feel of the land. All I could see, smell and feel was peace. It could almost be a hot summer's day in a quiet area of England or Northern France. Yet Belgrade was 10 hours away. And I couldn't believe this was a country at war.
As I walked alongside our very slow train, stretching my legs and smelling the air, an old peasant guy working by the side of the track offered me an apple. I stopped for a moment and showed him a little thanks by offering a swig from my leather flacon. The sun was still warm and and as he drank, his eyes lit up. He'd expected water but got cool red wine. He handed it back to me with a nod of thanks and a red toothless smile.
There was a jolt from the crawling carriages as they slowly picked up speed and I shook the old mans hand, thanked him for the apple and set off back towards the train. I walked, then broke into a jog but the last carriage was not getting any closer. I started feeling a little worried and my jog turned to a run. As the last carriage disappeared out of site I shouted at it for help. The train was well out of earshot.
I must have ran in it's dust for another five minutes, almost twisting my ankles on the tracks before stopping dead. Sweat poured down my face which I now held in my hands as I sat on the lonely track.
I couldn't believe what I had done. Here I was sat in the middle of nowhere, on a warm steel rail dissecting a country at war. Almost everything I owned was sat in a bag, on a rack, in a cabin, on a train, that I was meant to be on. Speeding it's way towards who knows where. I got back on my feet and started walking in an attempt to get positive and ultimately, survive the predicament I'd put myself in.
I walked on, mulling over just about every possible outcome. I took comfort in the fact that at least I had my passport, money and ticket safely hidden away on my person.
If Belgrade was ten hours by train, I figured it would take two and a half days walking. As far as my food and drink supplies went, I was looking at an apple and a flask of wine. If the travellers sharing my cabin notice I'm gone, if they see my pack sitting there and put two and two together, the best I could hope for is that they leave my bag in Belgrade station's left luggage. As they continue on.
There was, as always, hope.
My speed picked up as I found that a steady pace meant I could tread on every other sleeper and not stumble in-between. As far as I knew I was chasing the last train North. Still, I'd occasionally throw a glance behind, just in case there was another train. I figured that lost alone and possession-less in a war torn country was definitely an adventure. Lost, alone, possession-less, and dead, was not.
The track would curve left and right but my surroundings pretty much stayed the same. Occasionally a dusty road would cross the rails and a puzzled peasant would stop to let me pass. Sometimes I would give a bright "Good morning!" and feel very surprised at my acceptance of the situation. After all, what else could I do but jog and hope?
Around one particular corner I noticed a horse and cart on the stones beside the tracks. To my amazement, sat reigns in hand was the old guy who gave me the apple. As I approached he motioned me to climb up beside him. I made the noise of a train and he nodded. Beaming, sweating, I climbed aboard the empty cart and with the slap of the workhorse's behind, we were off. Down a hill and away from the tracks.
He was surprisingly fast, even if a little unstable and bouncy. The railway line was now completely out of sight and the brown and white beast pounded up and down small hills. For a moment I felt even more lost but as we topped another hill, there it was. Not only the railway line, but sat stationary like a huge sleeping caterpillar was a train. My train.
I gave out a whoop! And slapped the old man on the back. He didn't seemed to mind my excitement and I got to see another tooth. Descending the hill in a cloud of dust, we must have looked a crazy sight. An almost toothless grinning peasant, a whooping laughing traveller and an old work horse going hell for leather.
We slowed beside the train just as it once again started to pull off. I placed my wine bag in the old mans hand saying, "Thank you! Spasiba! Thank you!" Jumping down I pulled the apple out of my pocket and held it out for the horse. One 'munch' and it was gone.
Holding on to the open door I waved goodbye to my new friends. The old man waved back, took a mouthful of wine and held up the bag in salute. I waved till the landscape swallowed them up.
I found my traveling companions and my rucksack, exactly where they were three hours ago. Hot, dusty and tired, I slid open the door to their cabin. The guys looked me over and closed their books.
"What happened to you?"
I spent half an hour explaining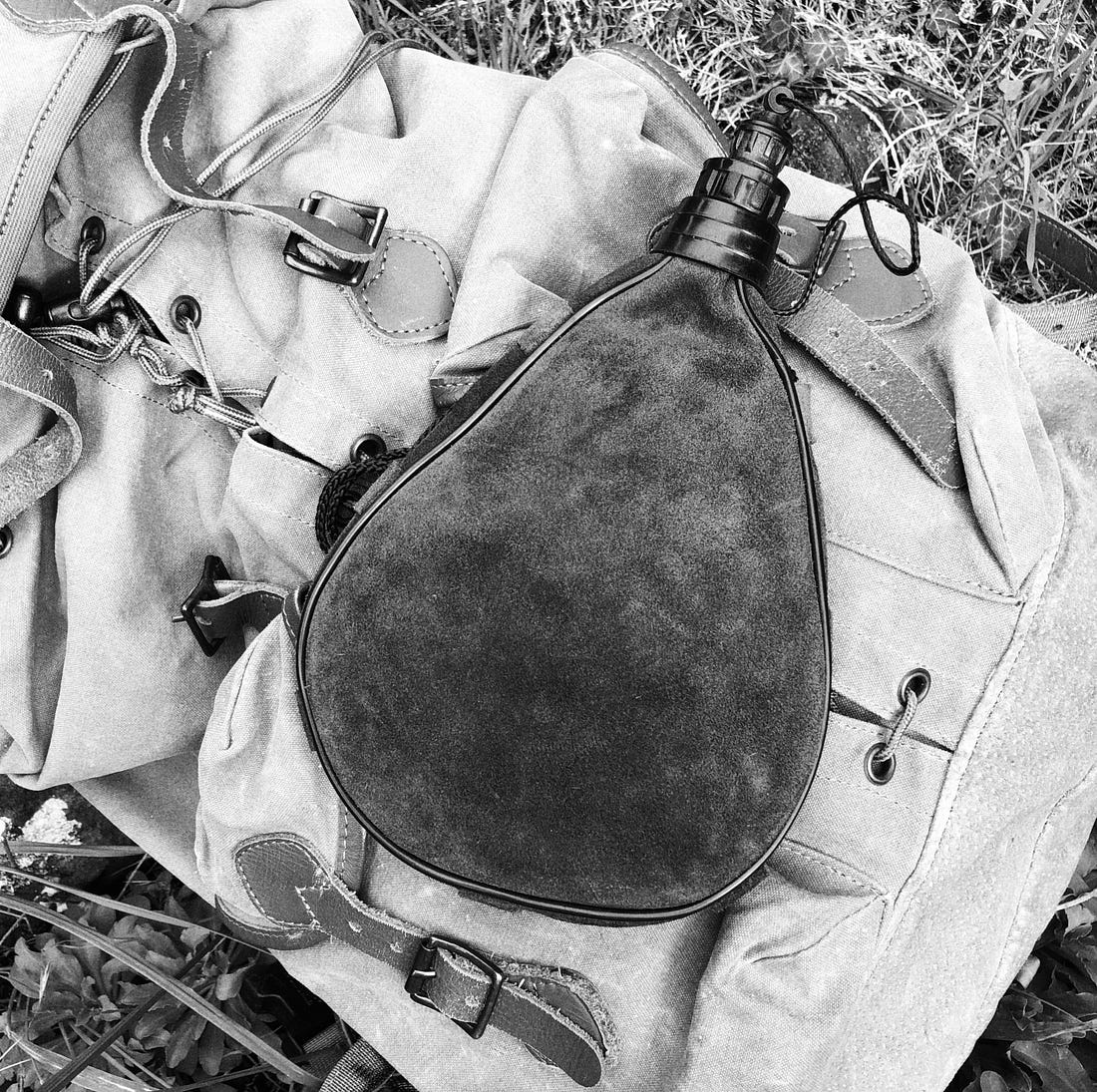 ---
#TheSound
Another must listen podcast is the Kitchen Sisters. Just pick one and dive in. Even better... Subscribe in your podcatcher.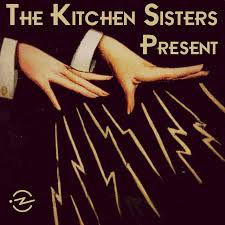 ---
#TheConsumed
This was breakfast.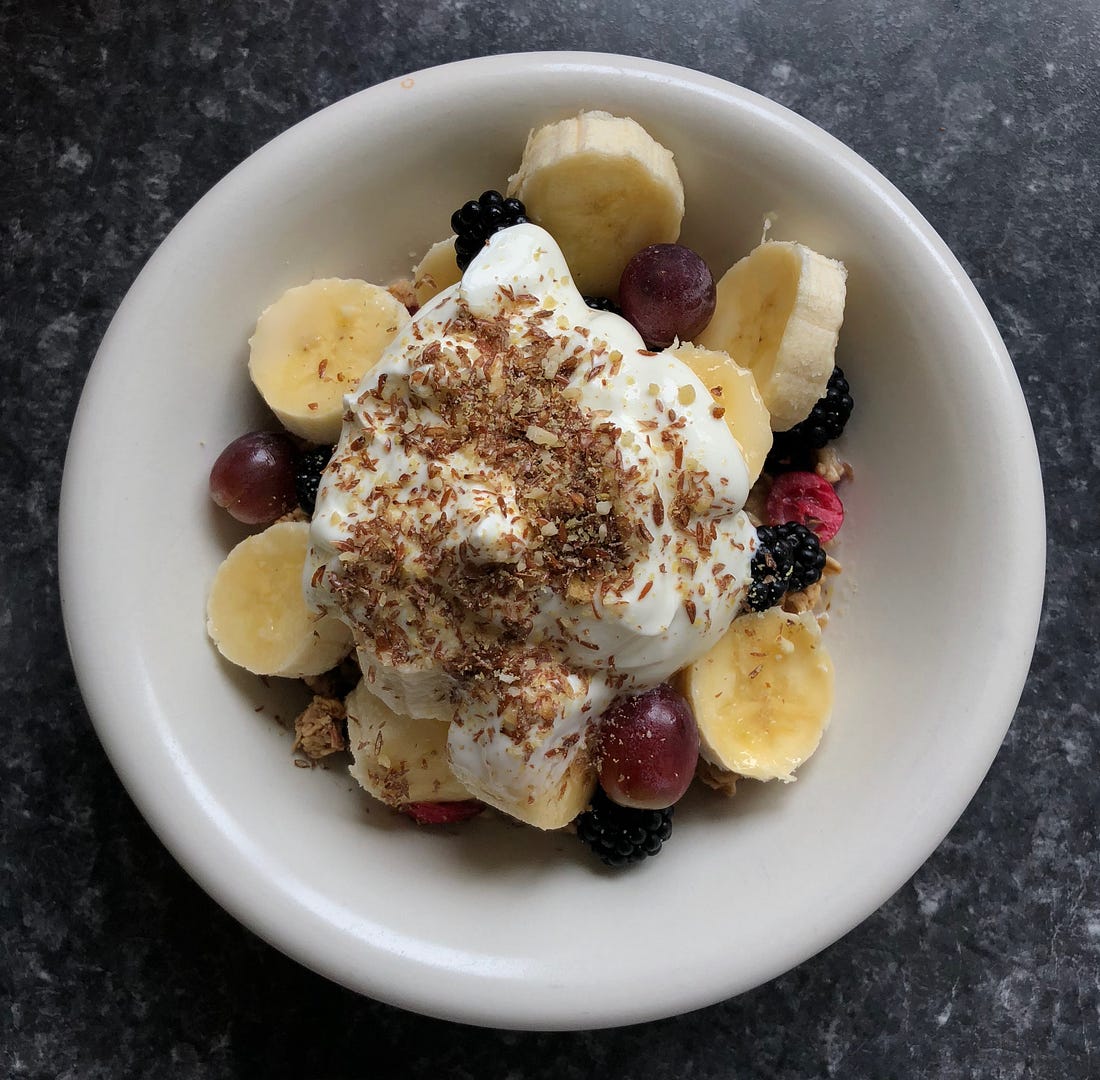 Granola with dry berries, foraged berries and other bought fruit with almond milk and natural yogurt. The weird dust on the top is something called Coenzyme Q₁₀. Mmmmm sounds delicious I hear you say. Apparently it's good for you. I have picked and grapes and bananas in the wild. The blackberries were foraged by the kids yesterday and I have made natural yoghurt. I have no idea where to start with ACTIUHUUMQJHFO-DQXDOXBUSA-N though.
Do you ever wish things could just be a little simpler? Sometimes I just have a banana.
Conversation over breakfast turned to alternatives to cows milk. Almond milk is the nearly always in the fridge as some folk in the house have the same reaction to cows milk as I do to two day old Chinese food.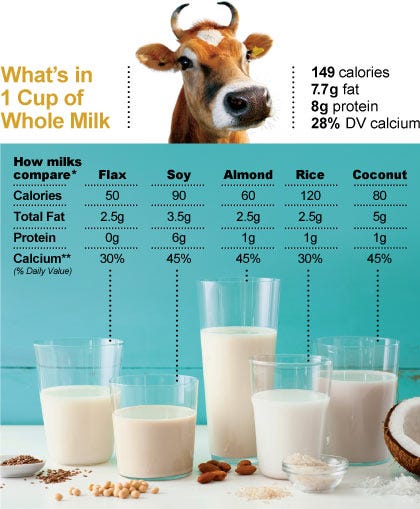 This chart sheds some light on the options, but only the composition not the environmental impact. After a little dig around it looks like the best option is to make your own.
---
Looks like you can bodyhack your kids to like greens. Don't worry it's not as invasive as it sounds. Unless you are going to force feed them.
---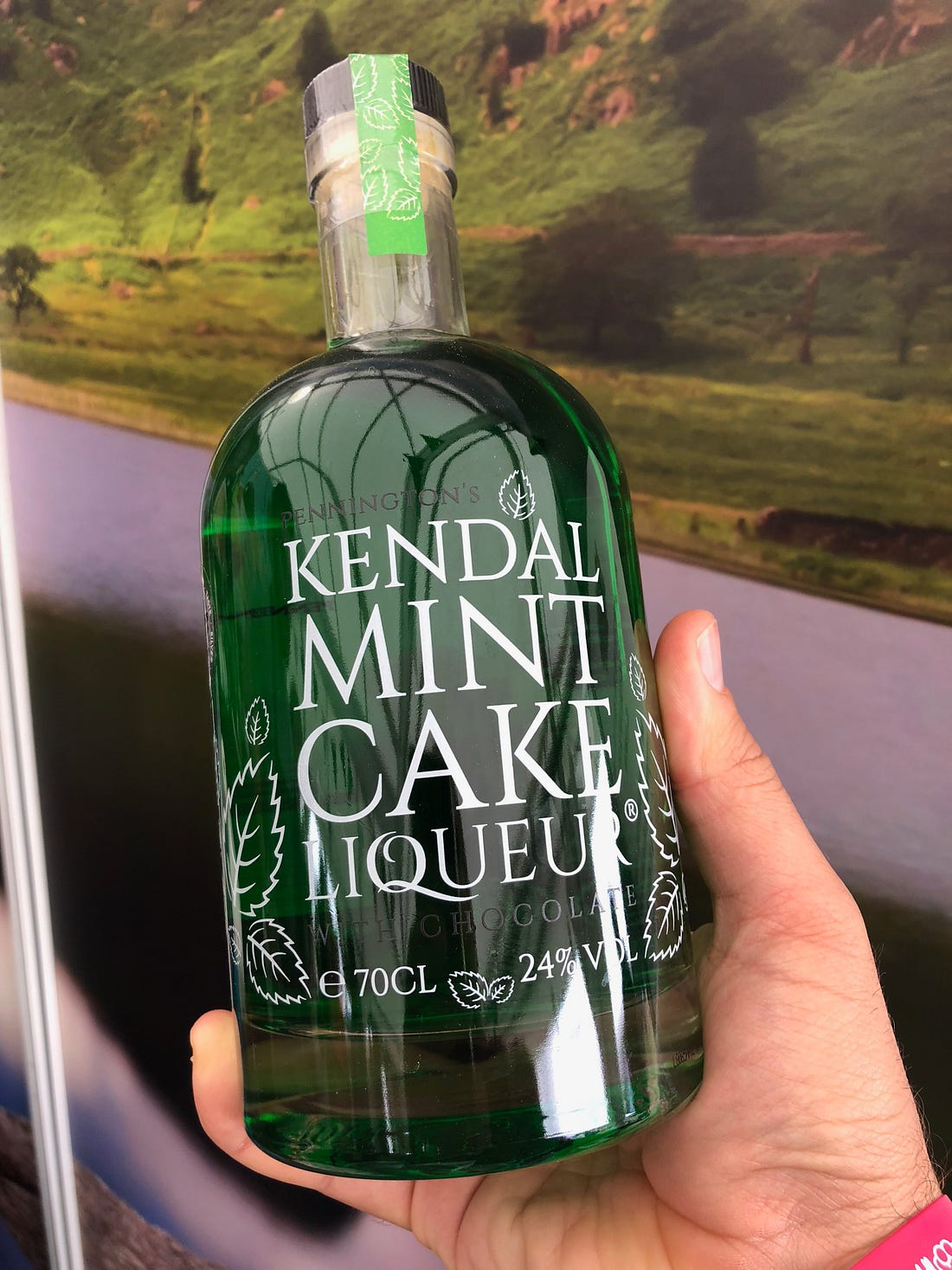 By far the weirdest thing I drank this week was Kendal Mint Cake Liqeur. unsurprisingly tastes exactly like Kendal Mint Cake and made in Kendal.
As a kid we did a lot of mountaineering and KMC and honey was the only sweet stuff my dad would actively push upon me. Normally some few thousand feet up in the clouds teetering on the edge of hypothermia in a bivy bag nailed to the side of a glacier. Sampling this stuff gave me flashbacks.
---
The best thing I drank this week was a delicious Amarone a friend brought out at a party.
---
#TheThings
We've had an amazing Summer in England this year but I seem to go camping during the cool spots.
After a cold night at Carfest I realised my two season sleeping bag needed upgrading. It's still good when used alongside a silk liner and a bivvi bag, but not on it's own in a tent.
So I went shopping.
Alpkit share some similarities with the Go Outdoors brand OEX. Both hold their own against much more expensive outdoor brands. Sadly I rarely get to browse a store for Alpkit but you are never that far away from a GoOutdoors.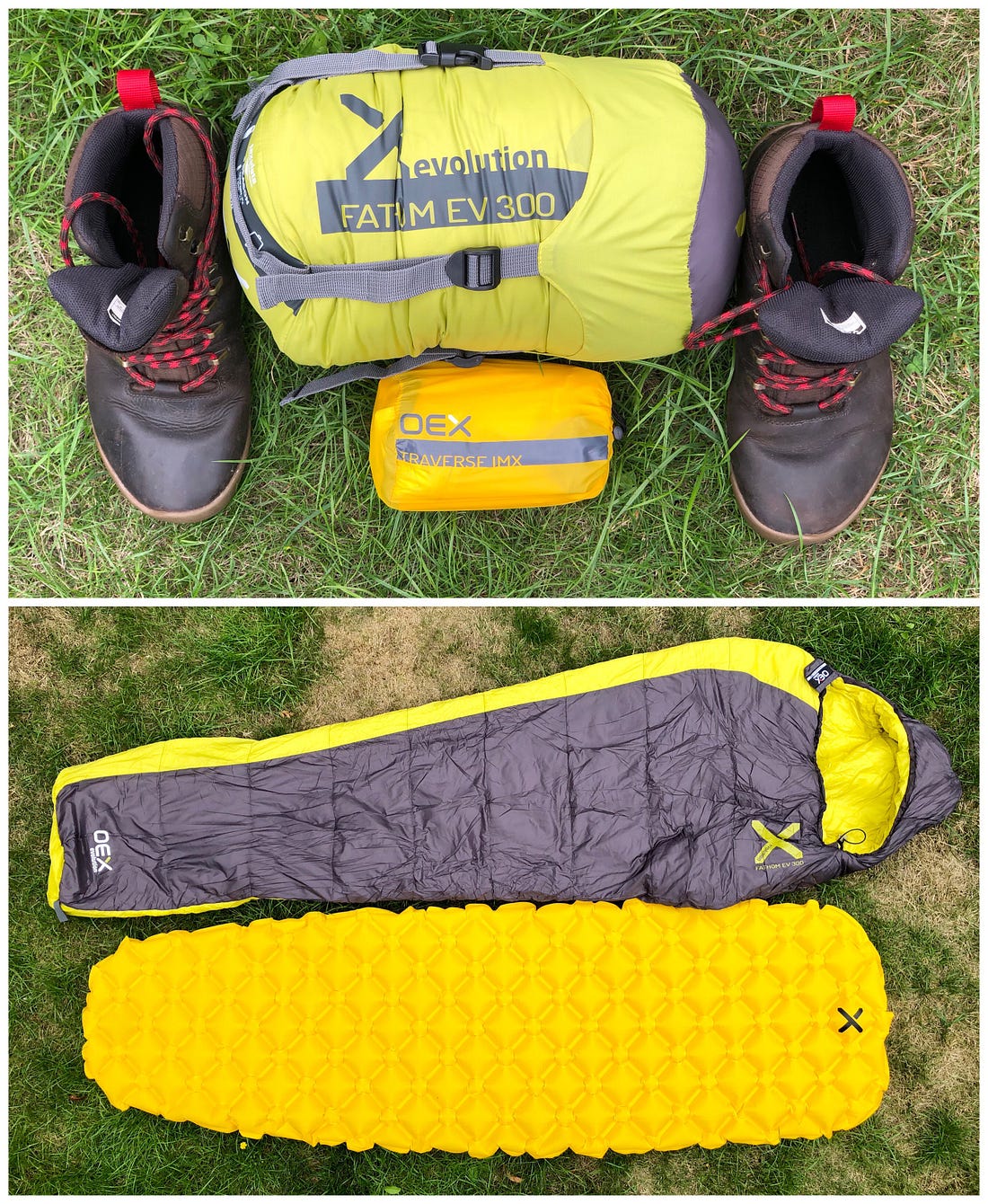 I hit the store in Bedford and for £59 picked up the lightweight Fathom EV 300 synthetic fill sleeping bag. It feels well made with zips designed not to snag and snug the baffles. There's even a security pocket hidden inside. EMFcamp will be the proper test. I also picked up the £39 OEX Traverse IMX ultralight thermal sleeping mat. It's a quarter of the pack size of my existing sleep mat. Really tiny. It's less slippy than it looks and during a short 1hr test of these two in the garden I fell asleep. So far so good.
---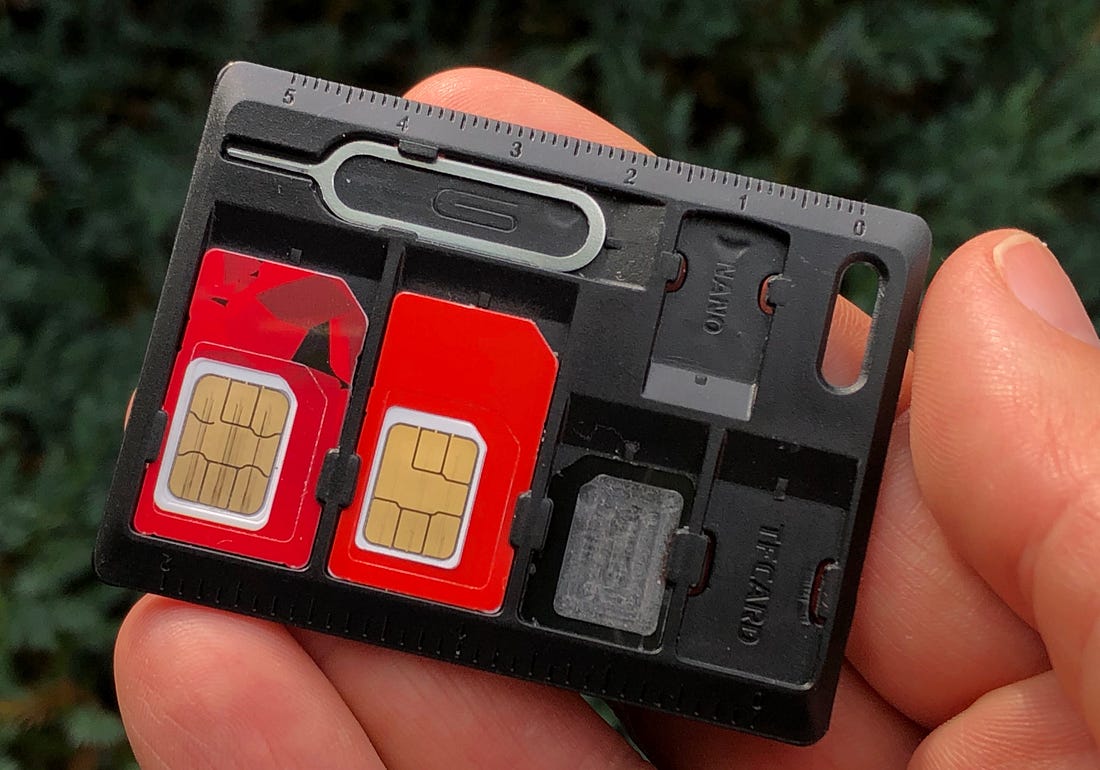 [To be read in your best nerdy voice] As any discerning mobile storyteller will know you need plenty of data storage and connection options. If the SIM in your phone does not give you at least 2MB symmetrical it might not be enough to livestream.
Carry a SIM from another carrier and you may find it works better. Keep your eyes on the offers out there and buy up the cheap PAYG SIMS when you find them.
Rather than have the SIMs rattle around in the back of my mobile wireless hotspot I found this SIM card and MicroSD holder. It holds SIM cards fine but needs a bit of clever whittling to get a MicroSD to fit. Still. It's the best I have found.
EMFcamp have set up their own GSM network that the festival badges connect to. As I type that sentence an array of HAM radio operators have rocket up pitching tents and omitting beeps. Ladies and gentlemen we have reached peak nerd.
---
#TheWeb
---
#TheEnd
I want to thank Ian, Alan, Amanda, Gordon, Leanne, Roger, Dan, Carolyn, Caspar, Farouq, Lee, Louise, John and Tim for being the very first paid subscribers. You are my favourites.
---
Nothing is impossible. The word itself says 'I'm possible'!'" ~Audrey Hepburn
---
[If you enjoyed this please pass it on if you feel like it]
73's
See you out there. Over…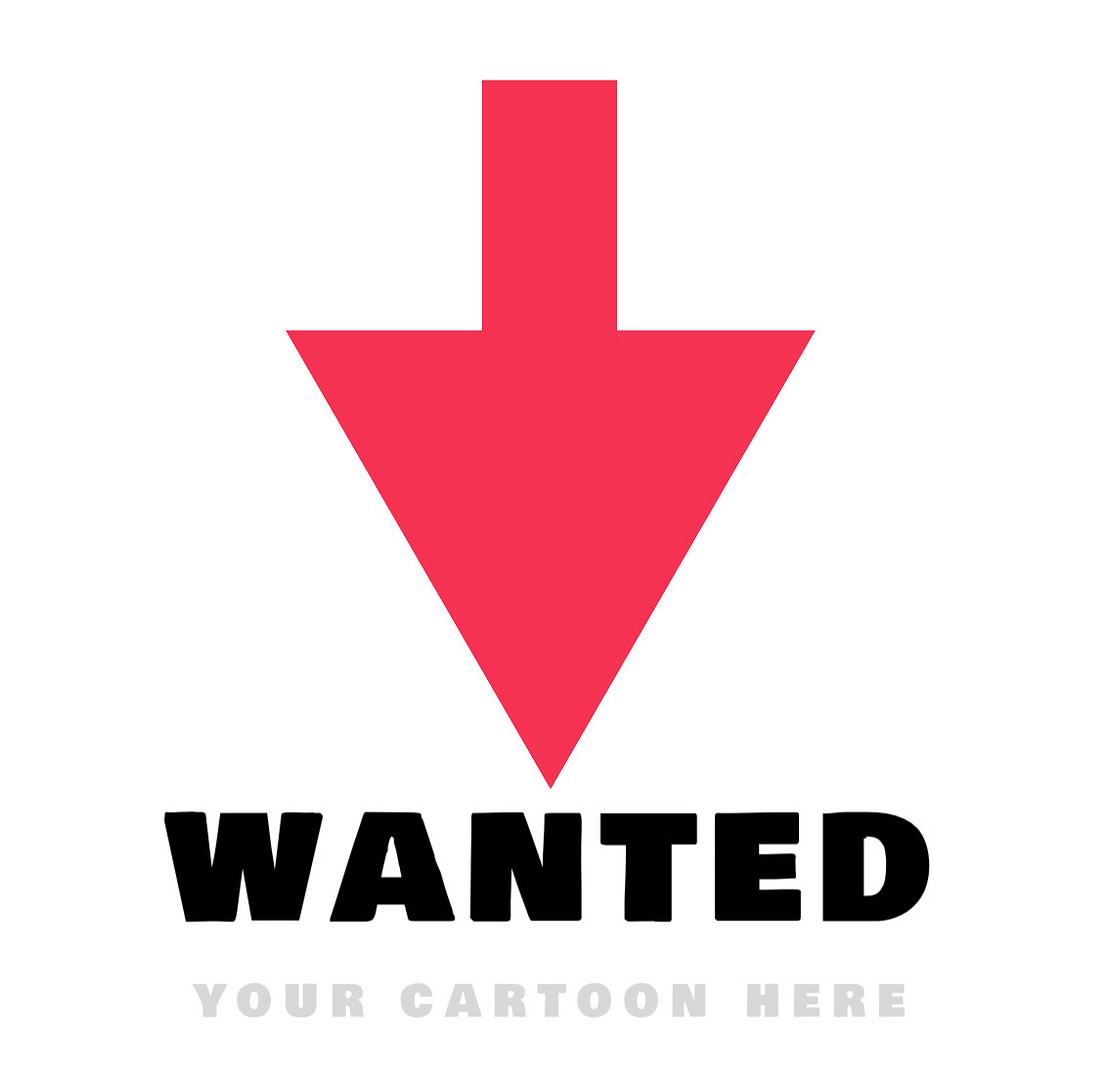 I'm looking for some resident cartoonists. Interested?
Until then I shall bore you with my photography.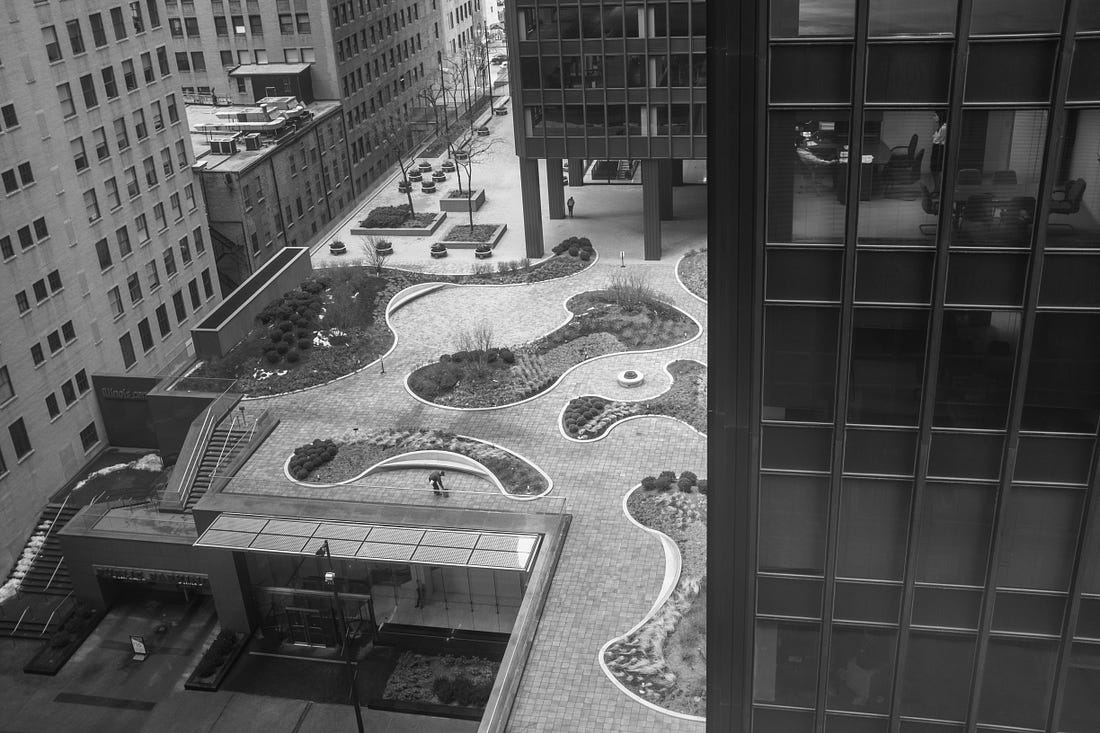 ---