Greetings from my kitchen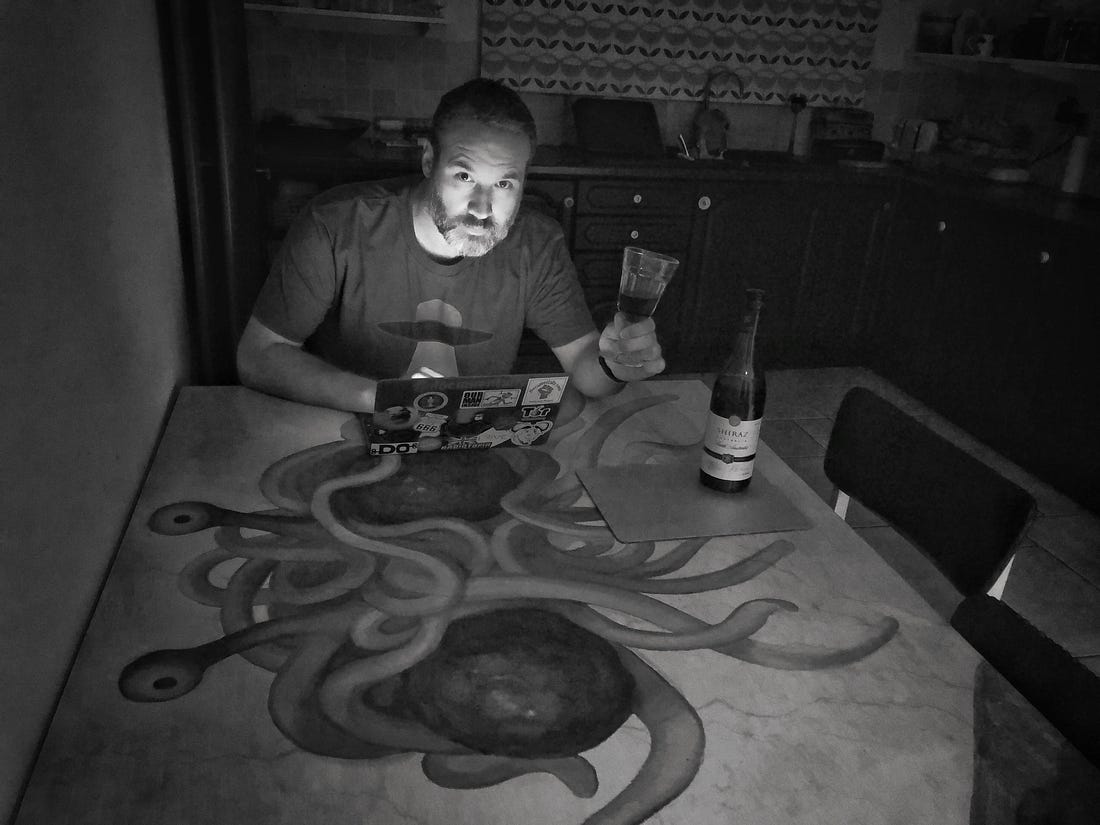 Hello new readers. Welcome.
This email is not here to make you feel inadequate. It's also not an accurate reflection of my life. When you see me showing off chilled shiny cans of cherry Pepsi [below] I'm not doing it to taunt you. These are curated moments with thoughts attached. If you make it to the bottom of the page there is some much more select, maybe even intellectual content written by others. It's linked to make me look smarter.
---
#TheAction
Outside of dressing up like a viking, and reading half the internet I've been working from home creating a 5 hour Story Making workshop I'm delivering in Newcastle next week. I also went to see Alice Merton play in London. That was fun.
---
#ThePictures
Thanks to Stephen Wensley for sending me this link to the Periscope team chatting about the process they went to to create audio only broadcasting. It's a bit of a hack at the moment. All the bandwidth is delivering compressed video and not sharing audio of any improved quality. I'm hoping this will change in the near future.
---
I do like @Bobbyllew's You Tube channel Fully Charged. In this video he takes a look at a bike shop with the same name and some of the bikes it has for sale.
Don't be put off by the prices you see mentioned. They are looking at some high profile brands and models. You can get a very decent eBike for £1500. I imagine it's the prices that scare most around this kind of technology. One stat from the video was that only one in one hundred bikes sold in the UK are electric. We are well behind in the UK compared to one in three bikes sold in Germany is electric and one in every two in Holland!
---
Actors don't black up, so why should they still crip up?
---
Newsletter reader (and supporter!) Jon Gill made a film with an iPad and it's now available for the public to see. Click http://openclosedundee.co.uk/movie/ to view. It's officially out Saturday. Can't wait to see his next project.
---
I watched all of the Joe Rogan/Elon Musk interview. Elon has a mind that seems to be held back by the world around him. He has struggled with personal relationships, employment law and knowing what not to say about people when the whole world is watching. But it's not for me to judge him or his past. Or even try and understand him. I'll certainly not stop being interested in what he's up to. I'm trying to figure out if he's out to save the world or conquer it. Maybe he's trying to conquer it to save it.
I was a little creeped out by Rogan's eyes. I wish I knew what he was thinking. He has Elon in the chair. The whiskey is flowing and out comes a joint. He knows what he's doing. And where it was going to go.
---
This documentary entitled Doc-u-mentally is messing with my search results. I'd like to watch it though.
---
#TheWords
Me and the kids watched the last episode of adventure time last week.
They grew up with the cartoon and there is no doubt it's influenced their diction & imagination.
At bed time my lad was inconsolable, in mourning, as if someone had died.
Through that breath grasping kind of cry he told me how he felt. We discussed the universe around the characters, the comics, graphic novels and games. I told him there is so much he has yet to explore. He felt better.
It was a beautiful moment. Do you remember when the worst thing in the world was the end of a cartoon series?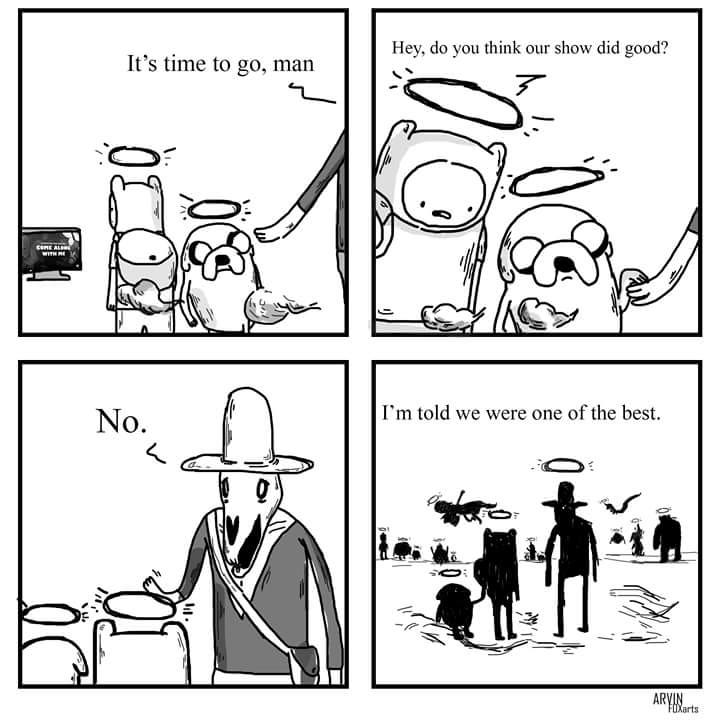 A week later and he has just stopped sleeping with his Adventure Time books.
---
I enjoyed this long read interview with Steve Perry from Journey.
---
#TheSound
'Two years with Franz'. Bianca Giaever spent two years listing to 564 tapes recorded by Pulitzer prize winning poet Franz Wright. Sublime, wonderful audio.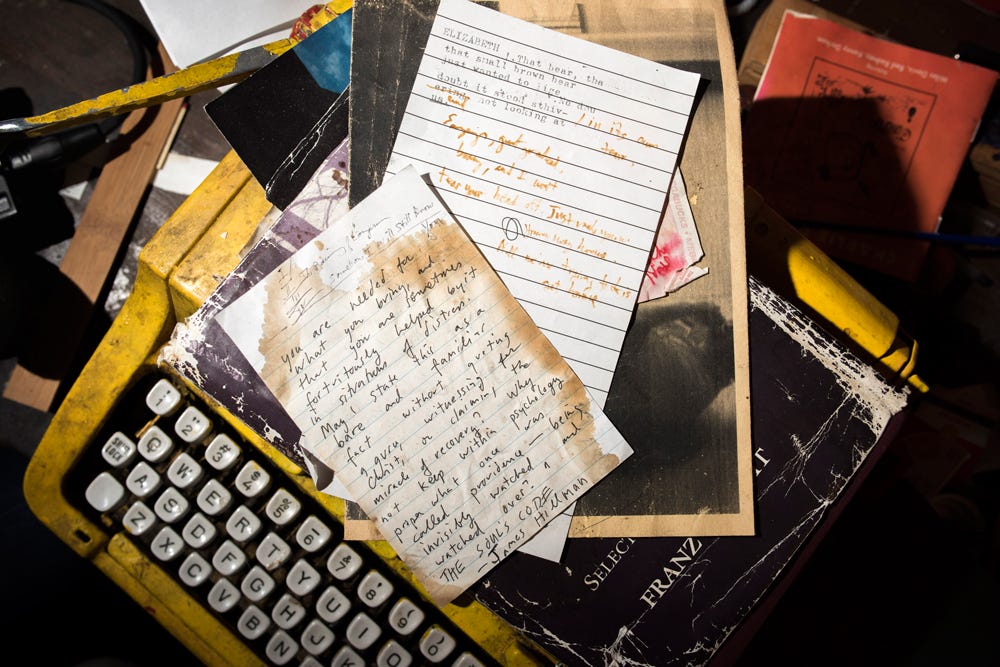 ---
Also been listening to '2 Dope Queens' It's #NSFW and funny as hell in places.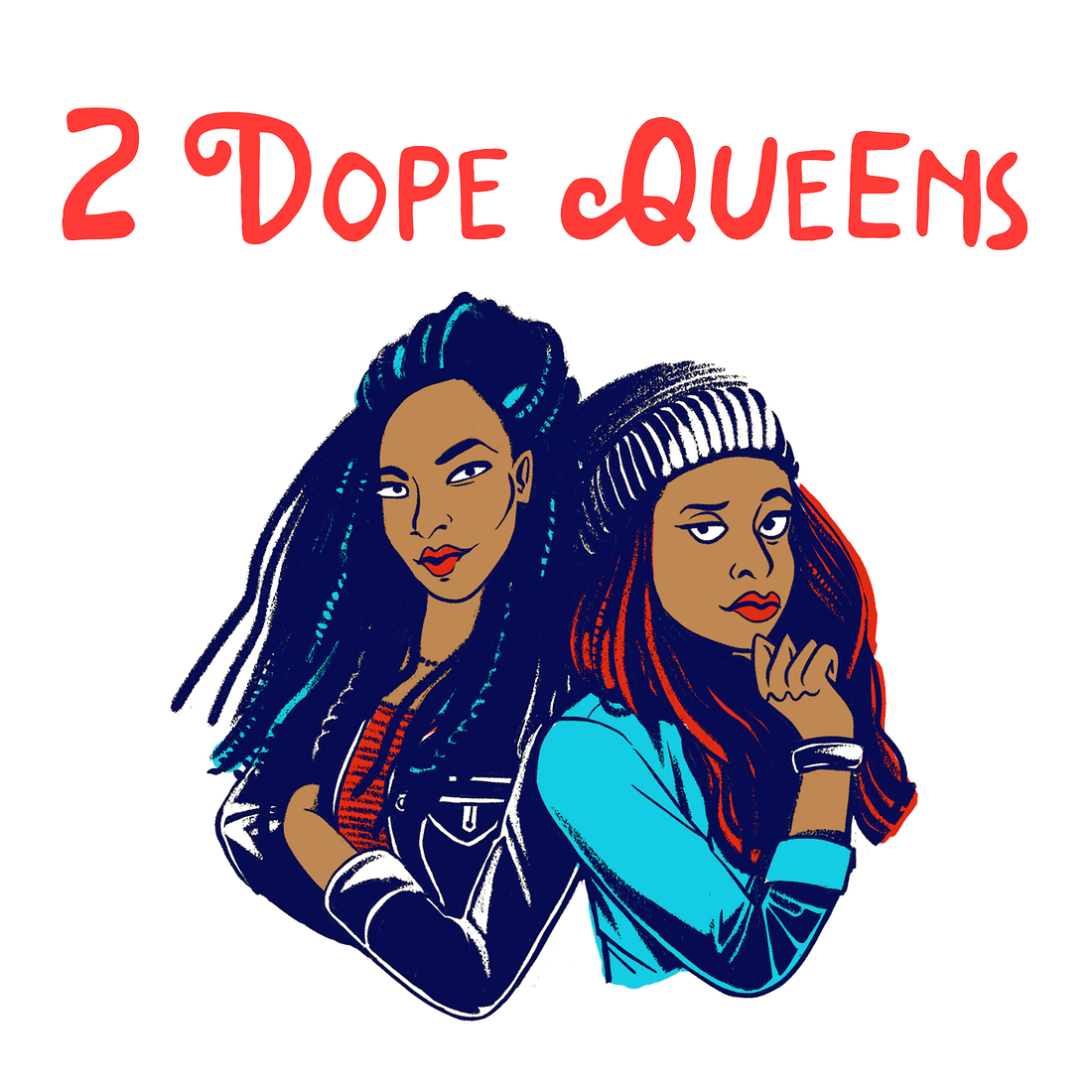 ---
When documenting I can have at least eight microphones in my bag at any one time. Mics for interviews in really noisy spaces, for ambiance, for studio quality voice work or on rare occasions for recording underwater sounds.
But if I was to narrow things down the essentials, here are three microphones I think every mobile reporter should have in their kitbag.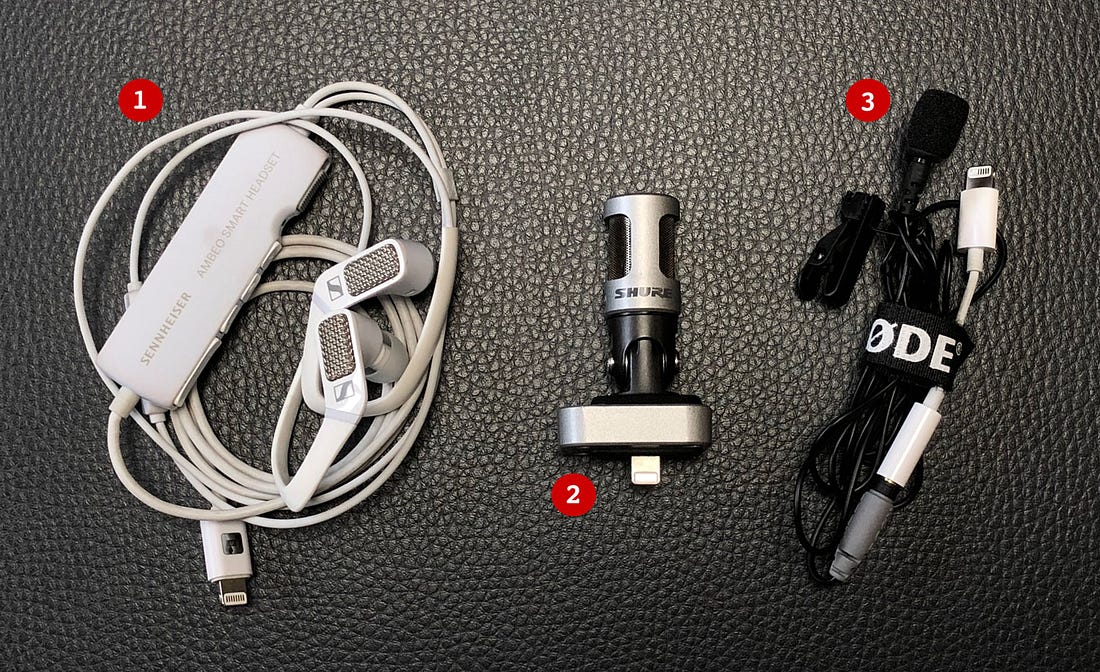 (These mics are iOS only apart from number 3 which also works with Android)
As well as being a high quality pair of noise cancelling headphones the Sennheiser Ambeo Smart Headset enables immersive 3D recording. Capture soundscapes whilst live-streaming or just add a more spacial sound to your social video.

Attached to my phone the Shure MV88 enables me to not only capture stereo sound while grabbing video, it makes it easy to hold the phone like a handheld mic when capturing audio only interviews.

The Rode Smart Lav+ is an incredibly versatile mic that can easily slip into a shirt pocket. Clip the mic onto an interview subject to capture great quality voice while isolating much of the background noise. Or clip it to yourself while live-streaming for a professional sounding narrative no matter where the camera is pointing. (You will need the lightning adapter to use this on a recent iPhone.)
As well as the audio recording app in my phone I'll occasionally carry an offline audio recorder in my bag. Currently it's the Zoom H1n.
There are benefits to capturing audio on a dedicated device.
Better pre-amps mean richer sound

Better battery life, often with replaceable batteries

Your phone is not tied up in one task

It's easier to monitor recordings

You can record for longer
Obviously the contents of my tech bag evolves when better equipment comes along. I'll keep you posted when that happens.
---
#TheConsumed
Location: Featherbed Lane chip shop, Rugby.
Situation: I'd just devoured a bag of fish, chips and curry sauce and needed something to quench a salt & vinegar thirst and keep me awake on a boring drive. The only non-plastic drink available was Cherry Pepsi Max. I'd never had it before.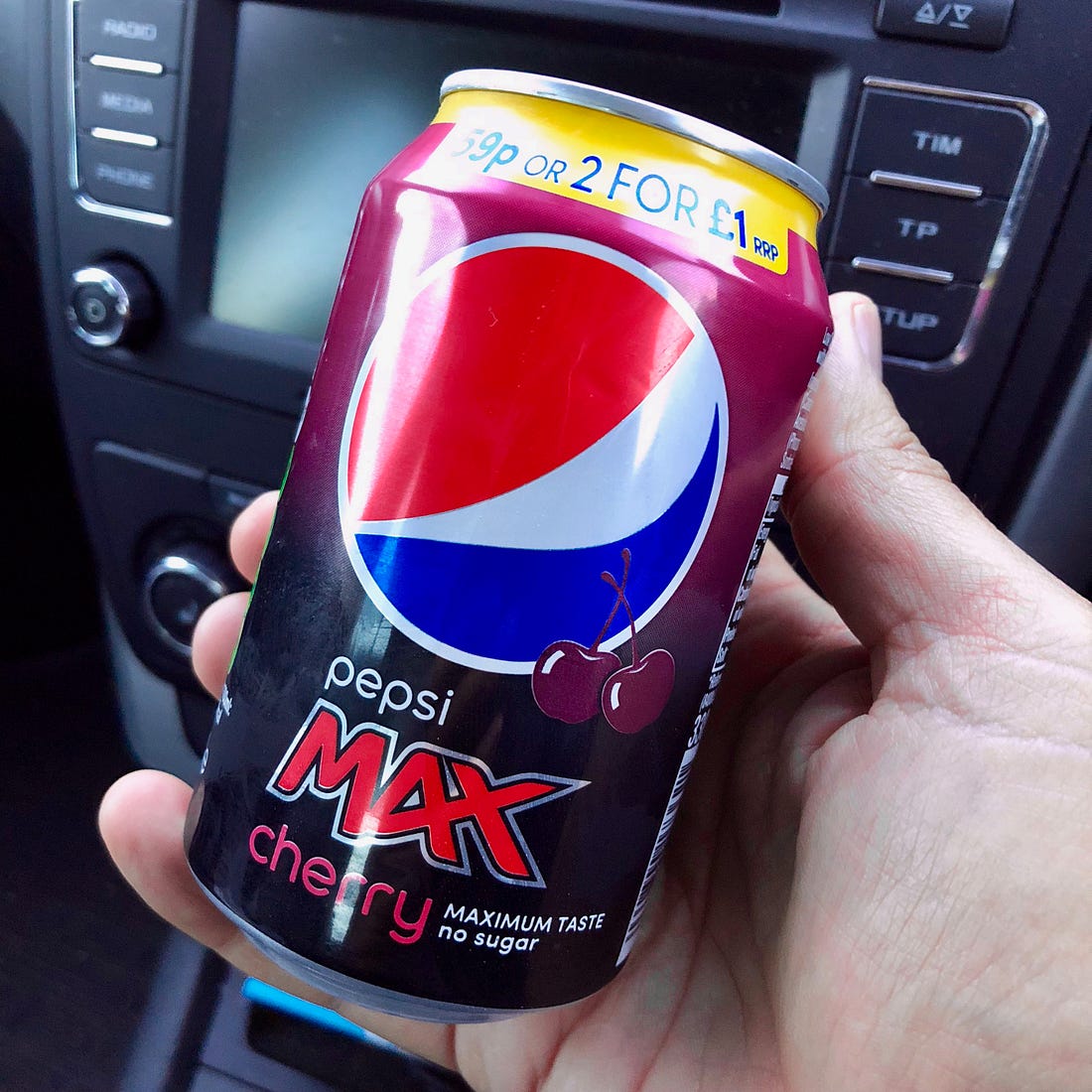 I'd tasted Cherry Coke sometime in the late 80's and vowed never to do it again. Some people love it.
When I was a kid orange squash was the main drink. We lived in the middle of nowhere and the fizzy pop man couldn't get his lorry through the woods. He used to deliver to my Nanna and Grandpops though. Corona Orangeade and lemonade. There is only one can of pop that I would normally choose to drink with fish and chips. Again something that reminds me of my childhood... Dandelion and Burdock.
If I had to chose between the two colas I have always gone for the underdog. Pepsi had the best adverts.
Although still evil,
Pepsi is apparently slightly less evil than coke
.
---
We had a viking themed weekend and while tidying up the shed I found this small bottle of mead.
Mead the fermented honey drink may date back up to 7000 years but this bottle was gifted to me by my late Mother around 20 years ago. It only had a shelf life of a couple of years but the Viking raid on Lindisfarne signifyied the beginning of the Viking age… so I cracked it open. I poured it into my Mothers wineglass and gave a skål!
Miraculously, at least 18 years past it's use-by-date it tasted bloody delicious. I can only explain it as a honeyed port. I felt the Norse gods must have watched over this small ornamental clay pot. I toasted them as well. My lad wasn't as impressed as I. As his Viking outfit was more impressive than mine he insisted on a sip. He made an interesting retching sound and proceeded to scrape at his tongue.
---
And to finish off all talk of booze… My Infinity bottle is 1 year old today. So as soon as this wine is gone, I'll pour myself a dram and toast you all. Especially those who support this newsletter and make it happen. And Geo Geller of course. It's his birthday today.
---
#TheThings
How cool is the new Zoom H3-VR audio recorder?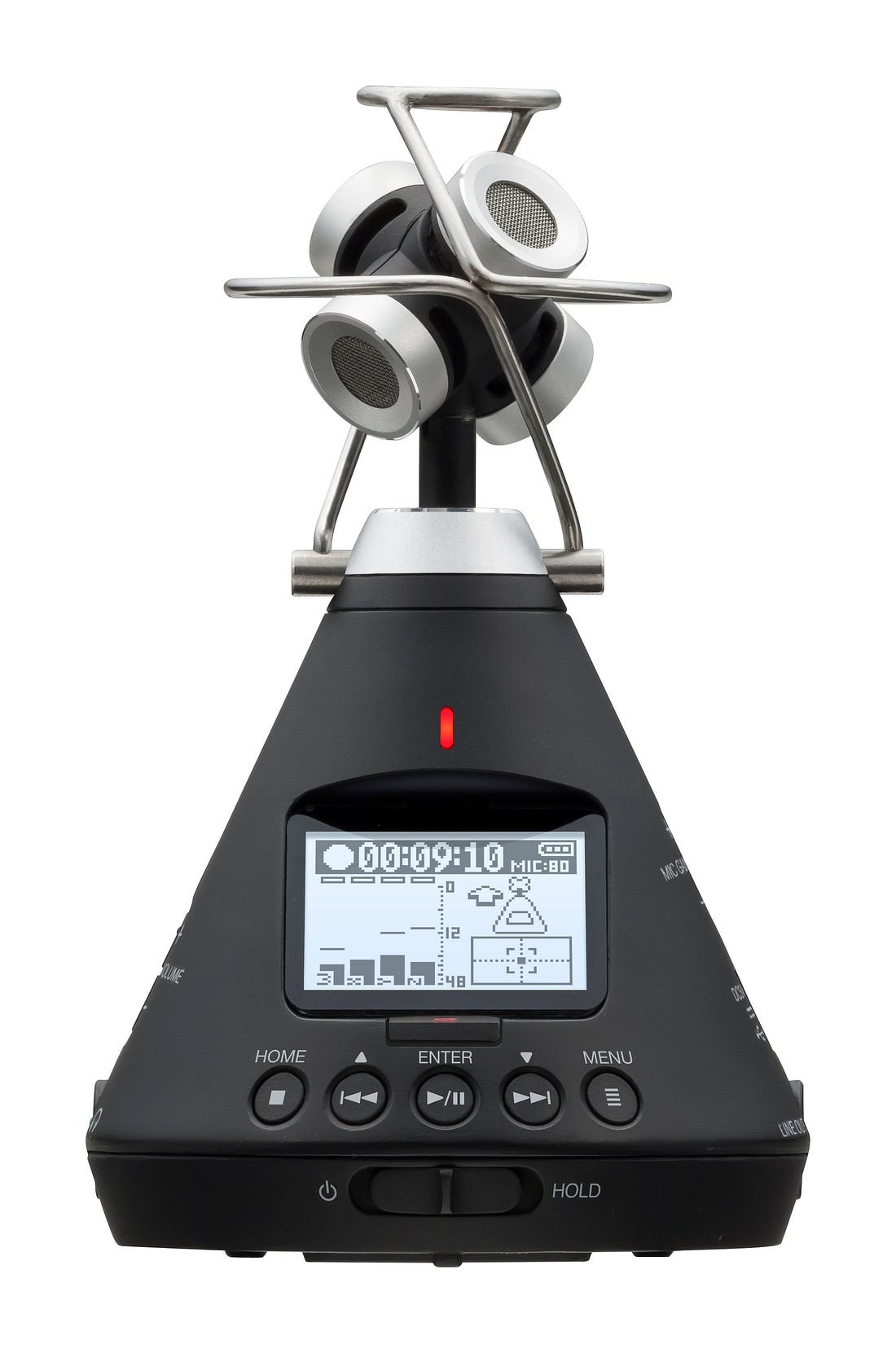 Very cool. It finally looks like there is a mobile solution for capturing VR audio on the fly. Designed for video, audio, VR, AR & MR production. It can be powered by two AA batteries for 24 hrs.
The four mics record in ambisonics, binaural & stereo up to 24-Bit / 96 kHz. It can export to 5.1 Surround (via Computer). It has on-board ambisonics A-to-B conversion. Has a 3.5mm output with binaural monitoring. Can record to SDcard or stream via USB. Has automatic mic position detection. Even the companion app looks well designed.
And the UK price… £329 inc VAT. Suddenly there is no excuse for not having immersive sound in your VR projects. Zoom have said they will send one over for me to look at as soon as they are in the country. Let me know if you have a VR project we can test it with.
---
I'm still hassling Bollinger to get their act together. I want them to make a right hand drive B1. If they do it's my next car. I can't afford it but I haven't sold everything I own yet.
---
This is clever. The Zipstitch Laceration Kit looks like a must have for any first aid/survival kit.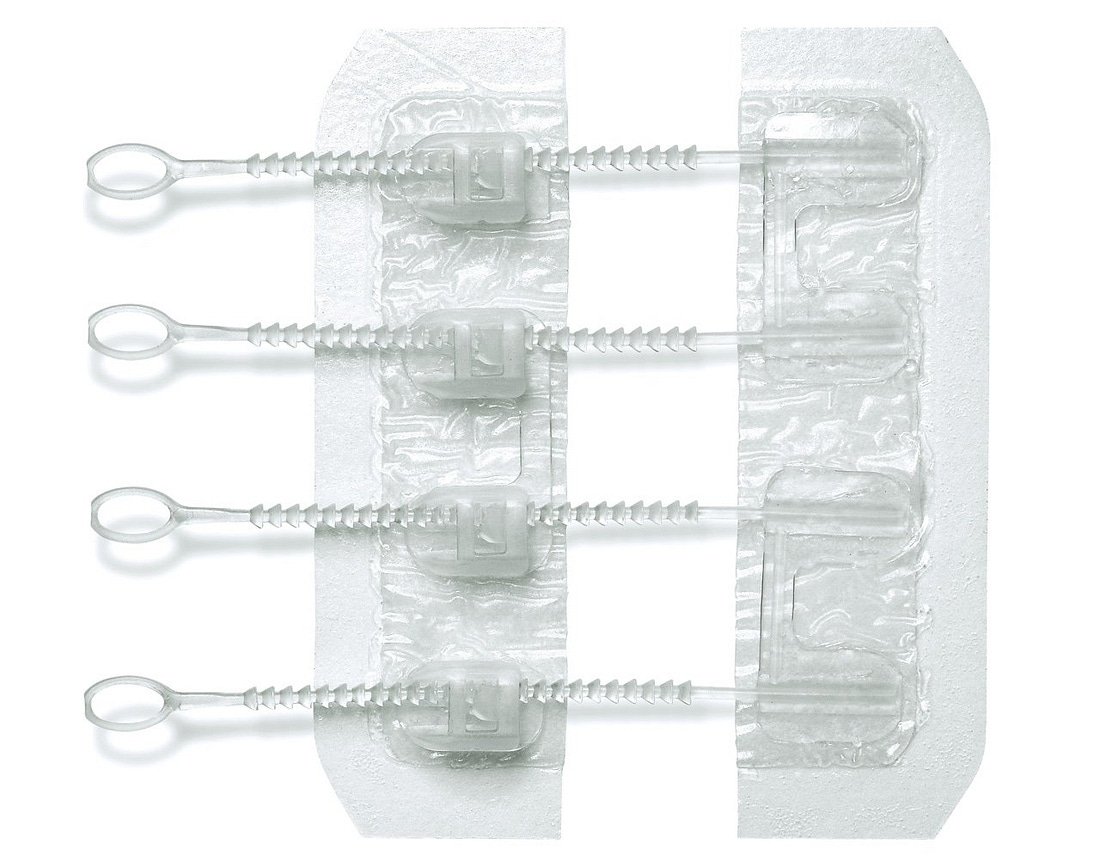 Unfortunately it currently costs the same as many first aid kits. Luckily though it looks easy to print and soon anyone should be able to quickly fix some pretty serious wounds. Even if they can't afford healthcare or live in an area with little access to it.
---
#TheWeb
---
#TheEnd
Notice how I've stopped nagging you to 'buy me a coffee' or something off my wishlist?
If you are seeing this newsletter for the first time you can subscribe below. Feel free to pass this email on if you feel like it. You should be able to reply to it now and when I respond it will get to you. The guys from Substack fixed it.
I plan to be at the London Design Festival next Wednesday and Newcastle on Thursday.
Thank you for reading. Especially all those who pay the £3.82/month to subscribe. You keep this newsletter rolling. Next weeks newsletter is just for you.
---
"The long silences need to be loved, perhaps more than the words which arrive to describe them in time." ~ Franz Wright,
---
May Odin's wisdom shine brightly on your words.
See you out there. Over…