Greetings from my shed...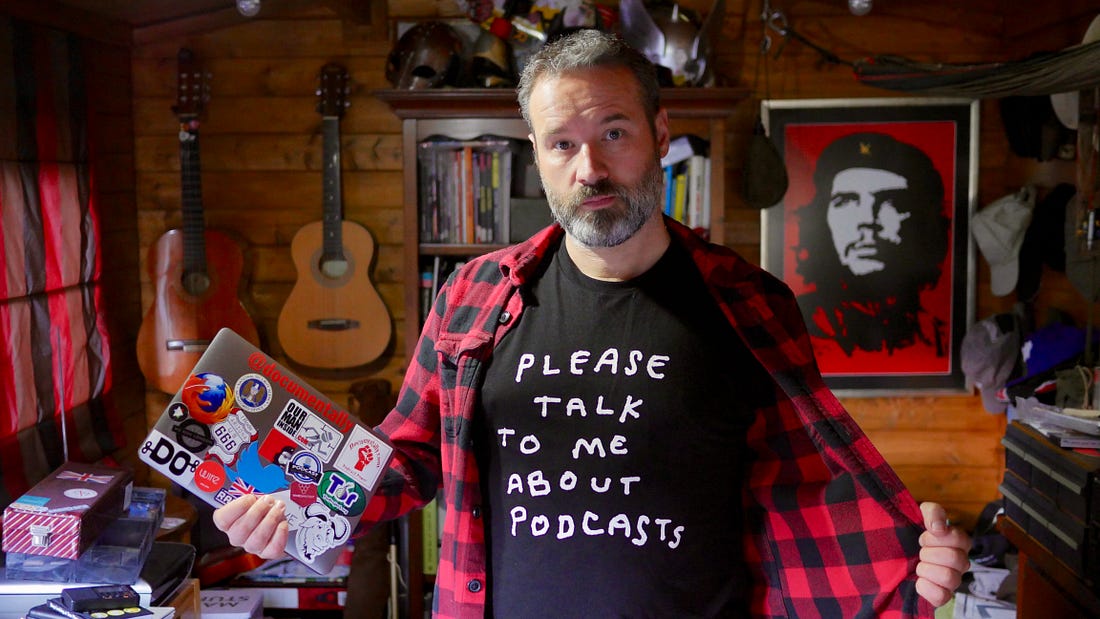 Hello new people. I'm Christian Payne. Welcome to newsletter #137.
On my LinkedIn it says words like 'creative technologist' and 'narrative strategist'. When I'm working I do many things. Training, consulting, felicitating, public speaking, coaching and documenting. The rest of the time I'm looking for stories. Some of which I share here.
The best part about looking for stories is the journey itself is a story.
---
#TheAction
This week I've mostly been shed bound. The shed is my office and my office is currently a tip. A dumping ground for half finished projects, unread books and uncharged tech. Good job I can write anywhere. Especially where my phone isn't.
I tried hiding my phone in the office while working. I caught way less Pokemon but tripled productivity. There's more about how your brain works having your phone near you linked here.
I have shared other articles that discus how just having your phone on the desk limits cognitive capacity. I believe it. The linked article also states that the moment a device enters your proximity, even if it's not yours, your cognitive performance starts to decline.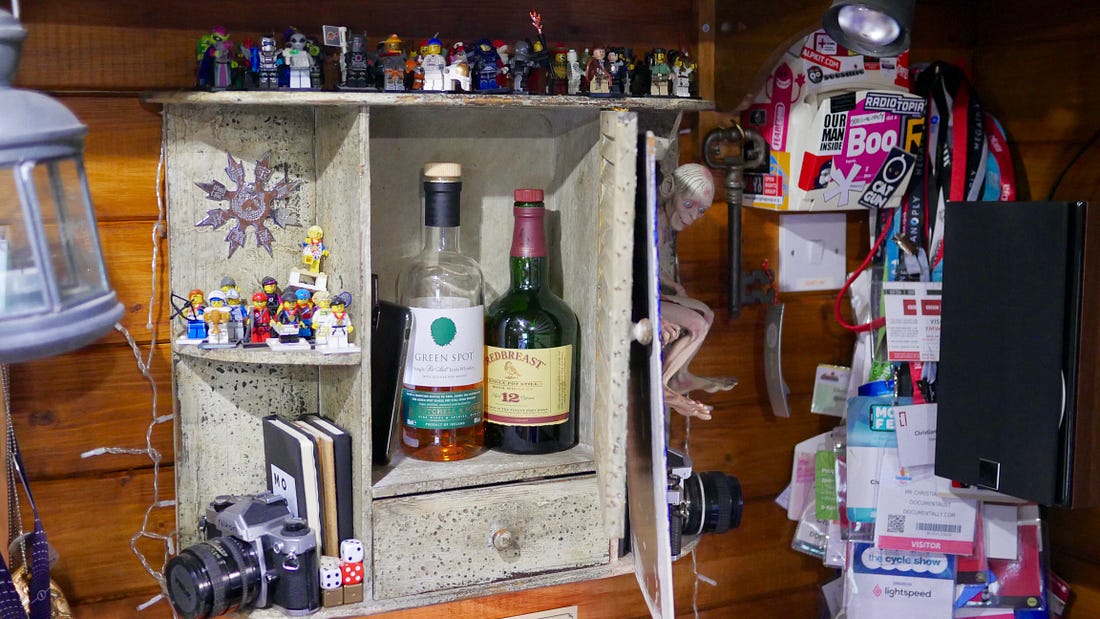 At the moment my phone is in the whiskey cabinet. The other object that may limit cognitive capacity in the office. I shall obviously celebrate reuniting myself and my phone with a wee dram.
---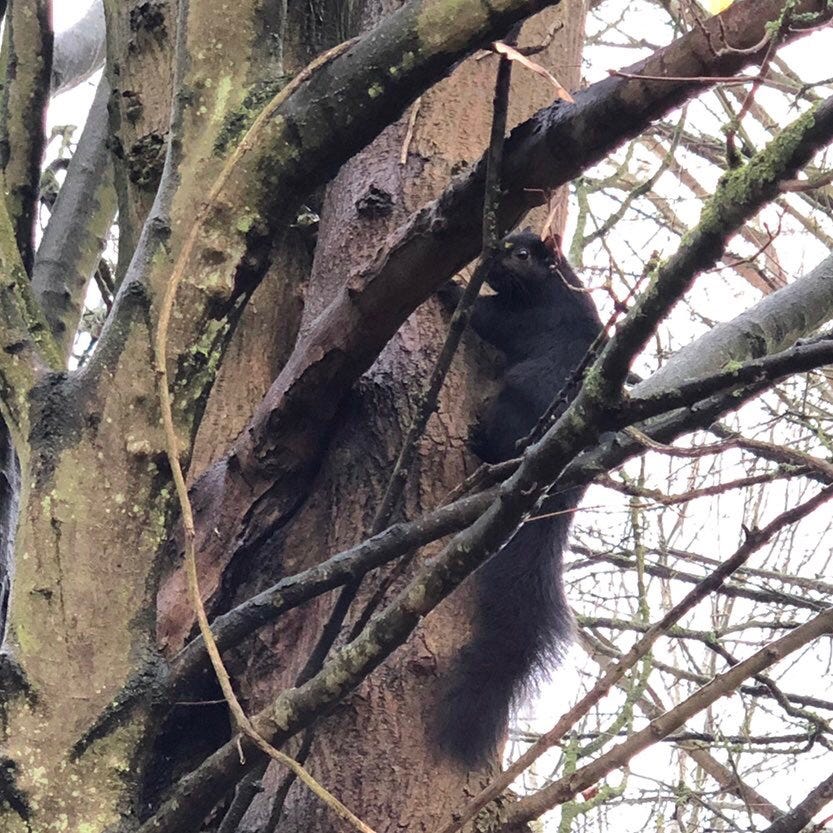 In between shed bound stints I've walked the dog. There seems a lot more black squirrels foraging round here. They are brave and cocky. Apparently they're an American variety that escaped into the UK over 100 years ago.
---
Earlier this week I noticed my newsletter got featured in the @stoop_inbox app.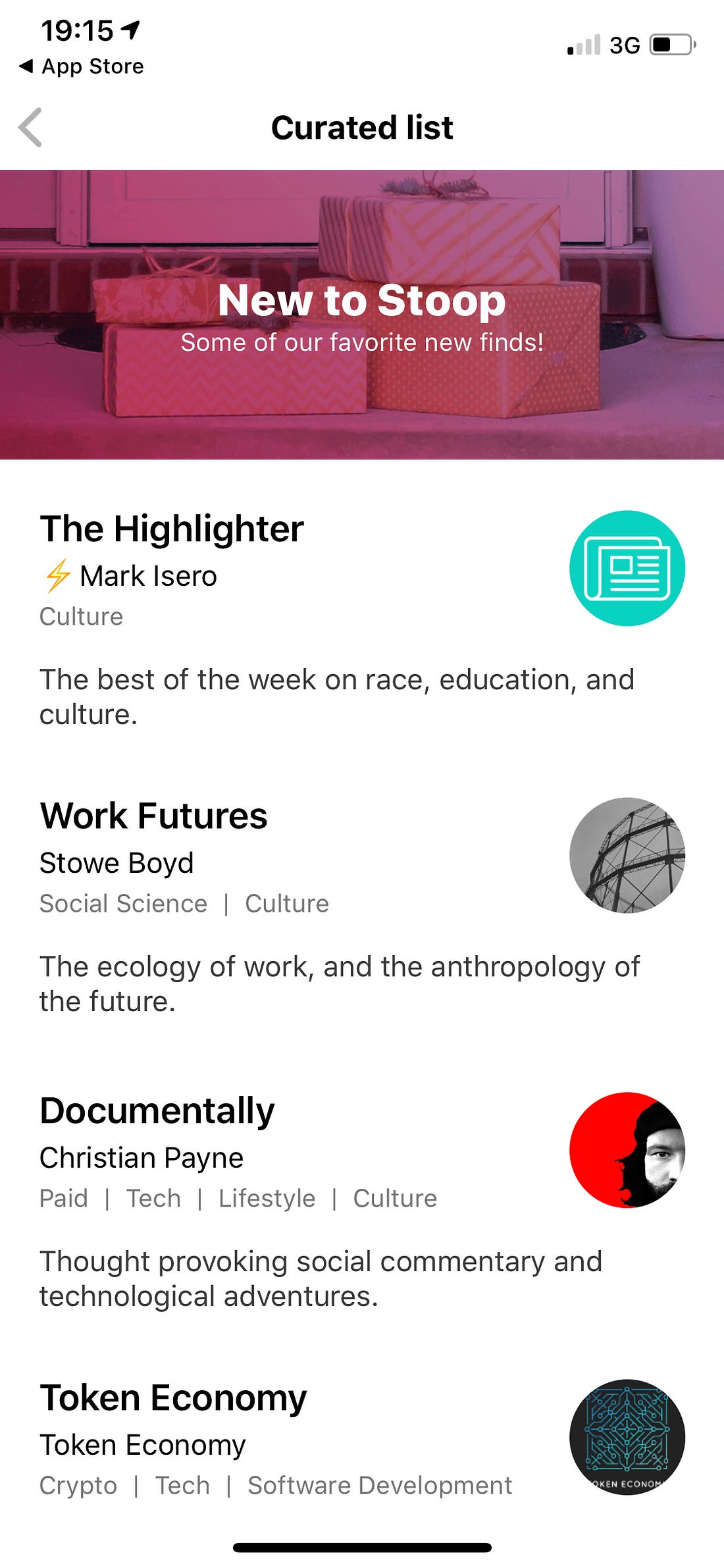 Since then I saw a few stoop.email addresses pop up as subscribers. Welcome and thank you. I didn't welcome you in the slightly more exclusive, full of secrets paid subscriber email, because you may never see it. The app Stoop uses a unique email address for subscribers. So if it fails you'll have to go find your favourite newsletters again. I'm all for a better way of reading newsletters but I prefer decentralised email over walled gardens.
I shared these concerns on Twitter and they responded.
---
#ThePictures
I saw Widows at the cinema.
I never saw the original 80's drama so had no expectations. There was a lot going on and I was gripped throughout. I won't say any more and spoil it for you. It's worth a watch.
---
This clip made me think of friends.
---
Photero is a funky little cross platform app that enables high resolution photo sharing to a private group. Looks like it used the freemium/premium business model.
Create an event and then share photos into it. Invite others to do the same. Anyone in the group can download images and then a week after the end of the set finish date, the photos are removed from the app.
Next time I'm hired to document an event using multimedia i'll be sure to share any images that go to social also into this app. That way my client can get hold of everything in high resolution, in realtime.
I imagine this app would also be great for family do's, weddings and environments when you want that little extra privacy.
---
Some of the week's news from James Cordon.
When I heard the bit about mobile phones being dirtier than a toilet I immediately covered mine in anti bacterial hand gel. I then imagined I could hear a million tiny screams and immediately felt better.
---

Thanks to a hawk-eyed Flickr user I was informed that one of my photos had been used in a publication without my permission. I had been credited but the photo was clearly listed as copyright on Flickr. I contacted the company and they apologised, offered some cash and a plug in their networks. I immediately recalled the fleet of flesh eating nano-bots I had sent to their location. Kudos to the editor. I shall use the money to pay for my Flickr membership. Over the year it does tends to pay for itself so I'll keep it going a little longer. I just need to remember to use it for something other than newsletter selfies.
---
While I've been in the shed...
---
This is 18. Through girls eyes.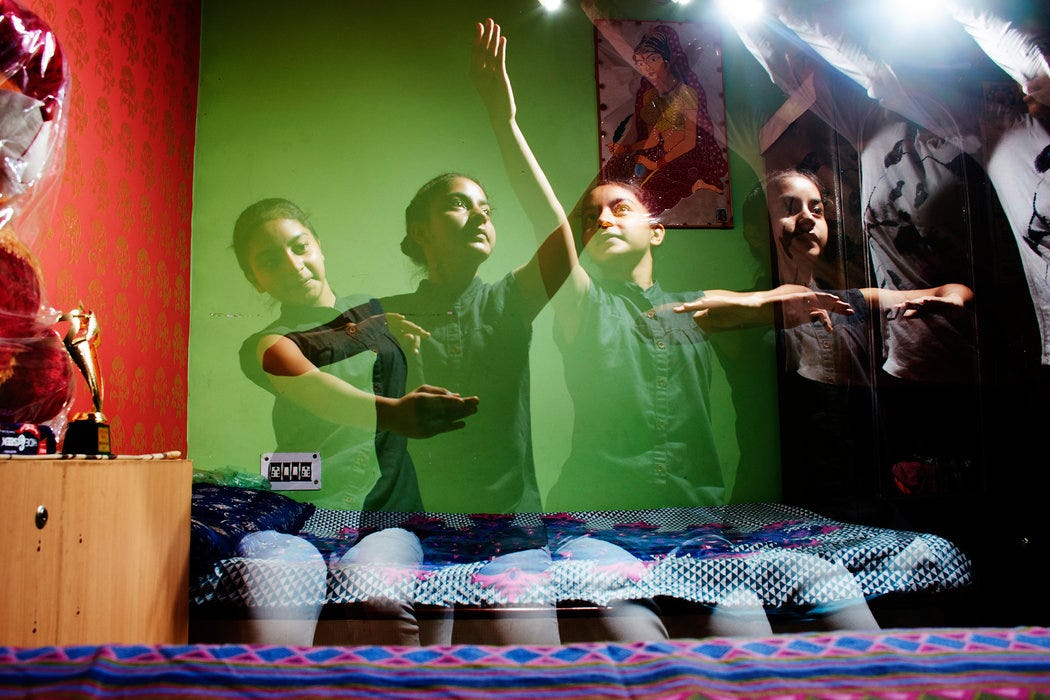 ---
#TheWords
I was asked by the Arts Marketing Association to say some words on video for their Future Now Conference. This is what I said late Sunday night in my shed:
"Hello. I'm Christian Payne. Documentally online. And I work as a creative technologist, writing, talking, training and documenting.

One of my passions is narrative strategy. Particularly when capturing multimedia on mobile devices.

There's been a recent trend of organisations realising the capabilities of the mobile phone. How it can easily capture and edit broadcast quality multimedia. To then be shared from anywhere, to anywhere, in realtime if need be.

I've been training BBC journalists to do just that. Reporters and content creators, equipped with smartphones, are now doing the job of shoulder mounted camera operators and editors combined.

So what does the future of all this look like?

I say we should worry less about the future and embrace the now and all the nows to come.

As William Gibson said. "The future is already here. It's just not evenly distributed."

Of course more organisations are bringing their simple storymaking needs in house. They sometimes like to get the specialists in. But for how much longer?

Creating the shared experience has never been easier. Take for instance the live stream. We now have simple to use live streaming cameras that can do the job of nine different HD cameras in one unit.

Off the shelf 360 cameras capture both immersive stills and videos, sharing via the phone. Some can even select multiple 2D camera angles from the one 360 shot. Perfectly steady footage from a film crew that fits into the palm of your hand.

Next year the laws around flying drones will change. But manufacturers are ready to deliver simple, restricted, semi autonomous, low altitude devices. These can offer you unique perspectives in your videography. While simple enough for a child to operate.

So what are you doing with your stories now? Are you giving people the back stage pass? Are you creating shared experiences?

Or are you stuck in a loop playing to your analytics when you can be experimenting, innovating.

It's important you make the time and create the space for experimentation. Less targeting and more the sowing of seeds.

Watching your analytics might keep you safe. But will looking backwards at what's worked in the past help you innovate and shape your future?

Platforms continue to come and go. But the shape of the story is the shape of the story. Not the shape of the platform.

Some academics say we are approaching peak screen. That there is not enough time in the day to be glued to a phone and still function as a balanced human being.

Others will tell you that we are well beyond that. The tech companies must know something. Otherwise they would not be delivering weekly reports on my screen time. A number that I will not share here.

Of course this will all change when the data is fed directly into our brains.

As our hand held devices demand more of our time how can you ease this?

Making video content shorter is not enough.

So what about audio?

Recent developments in audio make it easy to deliver the emotional narrative. New mobile technology can wrap the listener in immersive ambisonic and binaural stories.

Podcasting hasn't gone away and the tools surrounding it keep evolving.

Remember that your audience is your network. If you let them, they are a community willing to help you shape the way you tell stories into the future. Give them a platform because their stories are your stories.

Less automation, more interaction.

Connect with kindness.

Computational creativity has A.I. deliver content that adapts to user interaction. Like humans do in conversation.

Like we do when we have a conversation.

Creativity is the last advantage we have over machines.

So let us play, experiment and have fun.

Make people feel something."
---
I wasn't sure this was serious when I first read it.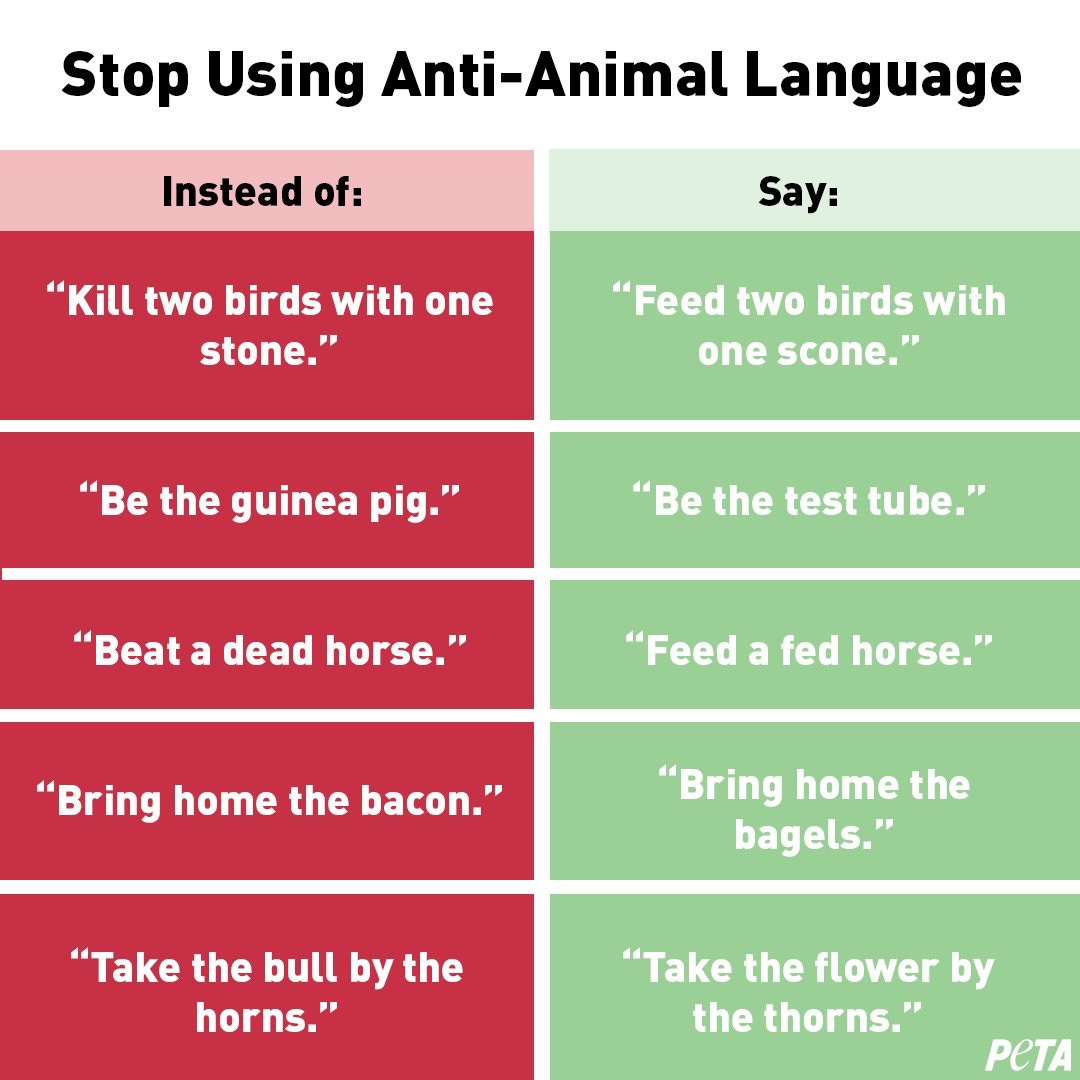 But it is. I think it needs more thought as feeding a fed horse must surely not be nice for the animal.
---
#TheSound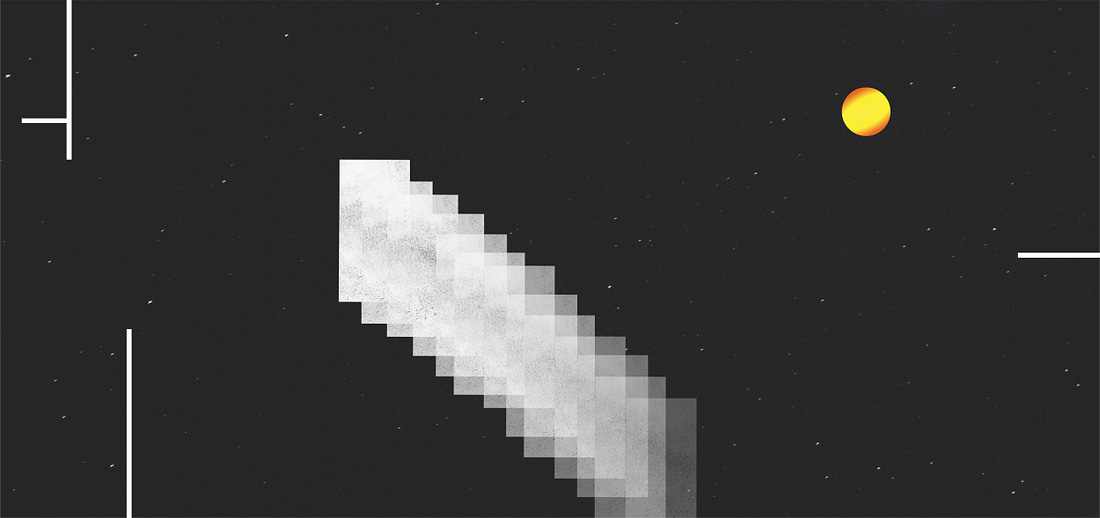 The best audio news I have heard this week is that Tim Hinman's Sound Matters is getting its third series. Once again B&O are focusing on quality over marketing and giving him full creative freedom. Living the dream for sure.
I chatted with Tim today and hope to be interviewing him in the new year.
---
'Waking Up' with Sam Harris is one of the longer podcasts that I subscribe too. Always eclectic and enlightening. Well worth a listen. This week I listened to an interview with Derren Brown and learned a lot.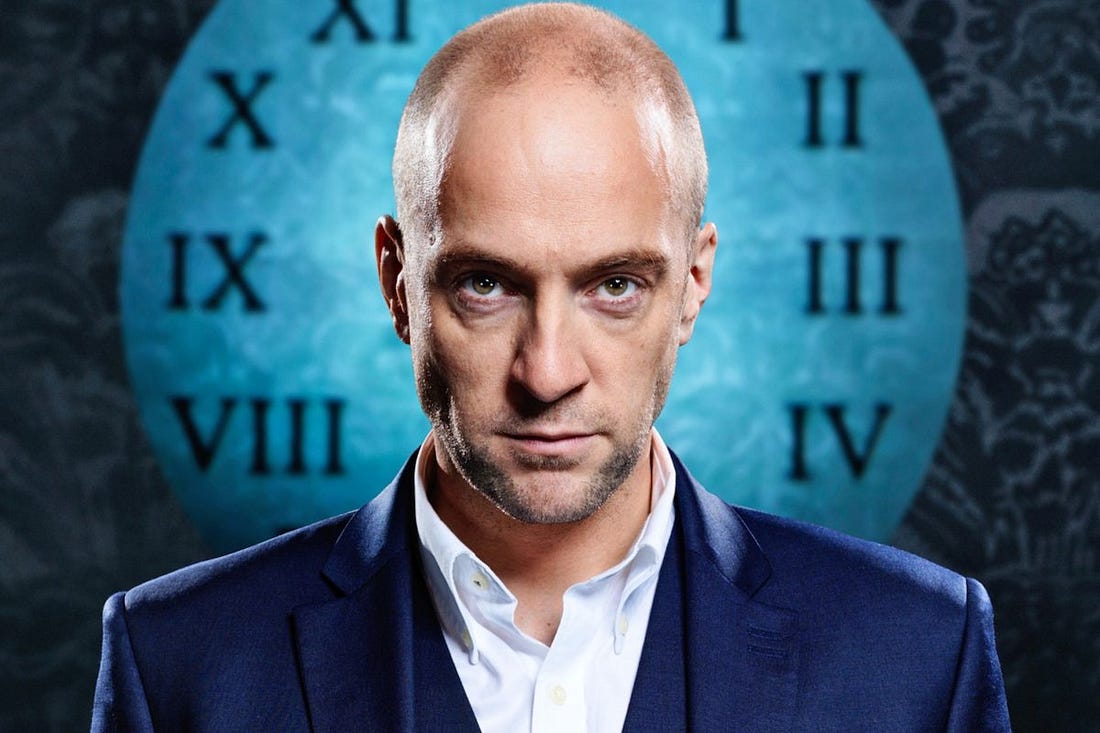 ---
I'm thinking about dipping into my audio archives each week and sharing the moments in the newsletter. This audio was recorded in the summer of 2010, I picked up a hitchiker who was expecting a massive world change on December the 12th 2012. I wonder what he's doing now.
I checked my diary for what actually happened on that fateful day. I was still sleep deprived after being up with a projectile vomiting baby daughter and a son who wet the bed.
"The day went slowly… So tired still but still up at 22:25. I have been emailing and watching the news. Trying to learn stuff.
It was 12/12/12 today. The last time a three digit date will happen in my lifetime.
Ravi Shankar also died. I think my biological Father was taught sitar by him and even bought a Sitar off him.
Not sure if i'll ever know this to be true.
I phoned my Sister tonight. It was weird talking to her. We never talk. We should."
…
Thankfully my sister and I are a lot closer now-a-days. In fact she's coming for dinner tonight.
---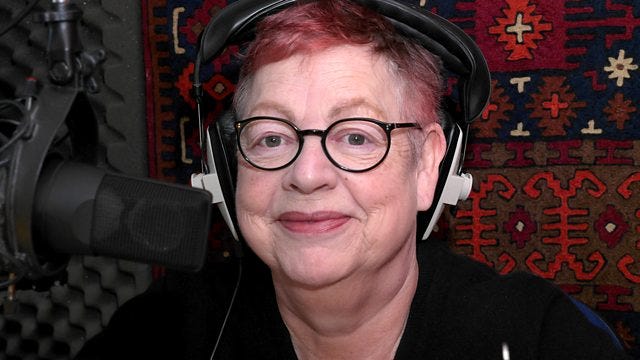 Really enjoyed listening to Jo Brand's 'Born Lippy' on Radio 4.
---
Following in the footsteps of Spotify, Pandora now does podcasts.
---
#TheConsumed
First week of December and I'm well warmed up for Xmas. I've already had two Christmas dinners. One in a pub and one with my kids at their school .

I also celebrated Thursday with a fantastic bottle of champagne.
---
#TheThings
One thing I haven't really got into is Xmas shopping. I've only bought that Nintendo DS for my lad and you saw how that went.
---
There is a steady flow of interesting tech hitting my feeds though. I'm keen to see how this personal audio wearable from Bose pans out.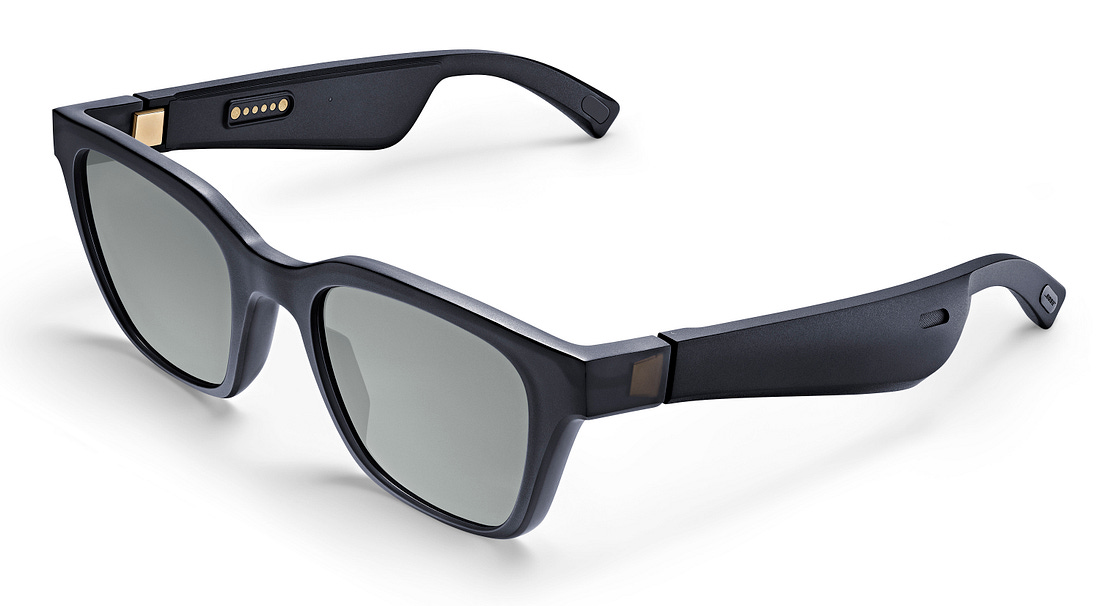 They are calling it the world's first audio augmented reality platform.
---
#TheWeb
---
#TheEnd
The next newsletter will be for paid subscribers but the one on the 28th will be open for all. Rather than take Christmas off writing would you like to contribute to a section? Just send me something you saw, heard, read, ingested or bought/lusted after and I shall pick some to include. With credit of course.
Next year I have some workshops in the pipes. Take a look.
All next week I'll be in London studying Idea Generation Processes at Central St Martins Archway Campus. I hope to be in town for drinks on Wednesday. I'll be sure to tweet a location and mention it in the Wire backchannel.
---
"This is a work of fiction. Still, given an infinite number of possible worlds, it must be true on one of them. And if a story set in an infinite number of possible worlds is true in one of them, then it must be true in all of them. So maybe, it's not as fictional as we think."
~ Neil Gaiman,
---
Thanks for reading. If you enjoyed this please pass it on or consider supporting.]
Deep breaths.
See you out there.
Over…