Discover more from Documentally
A human authored journal in search of novelty, exploring what we share, how we share, and where we're going.
Over 2,000 subscribers
A quiver of stories [165]
Greetings from my garden...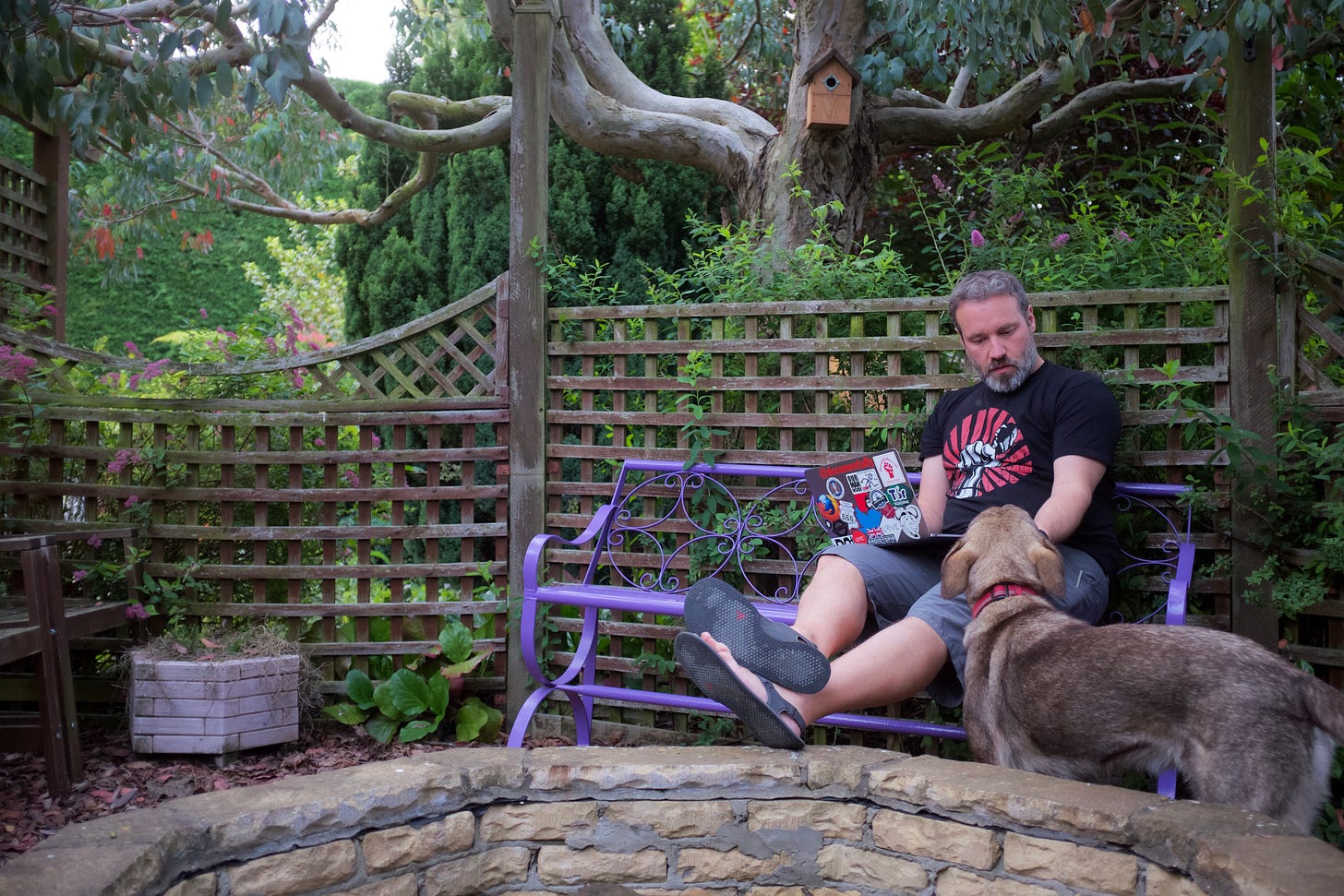 Did this week pass as fast for you as it did for me? Is this the pace of life from now on?
I'm glad I can squeeze this email into the tail end of Friday. It's good to sit and reflect for a moment. [Stops typing to lift glass to lips. Places glass on the ground. Dog sniffs glass and decides she doesn't like gin.]
Thanks for waiting.
---
#TheAction
Crashed my motorbike.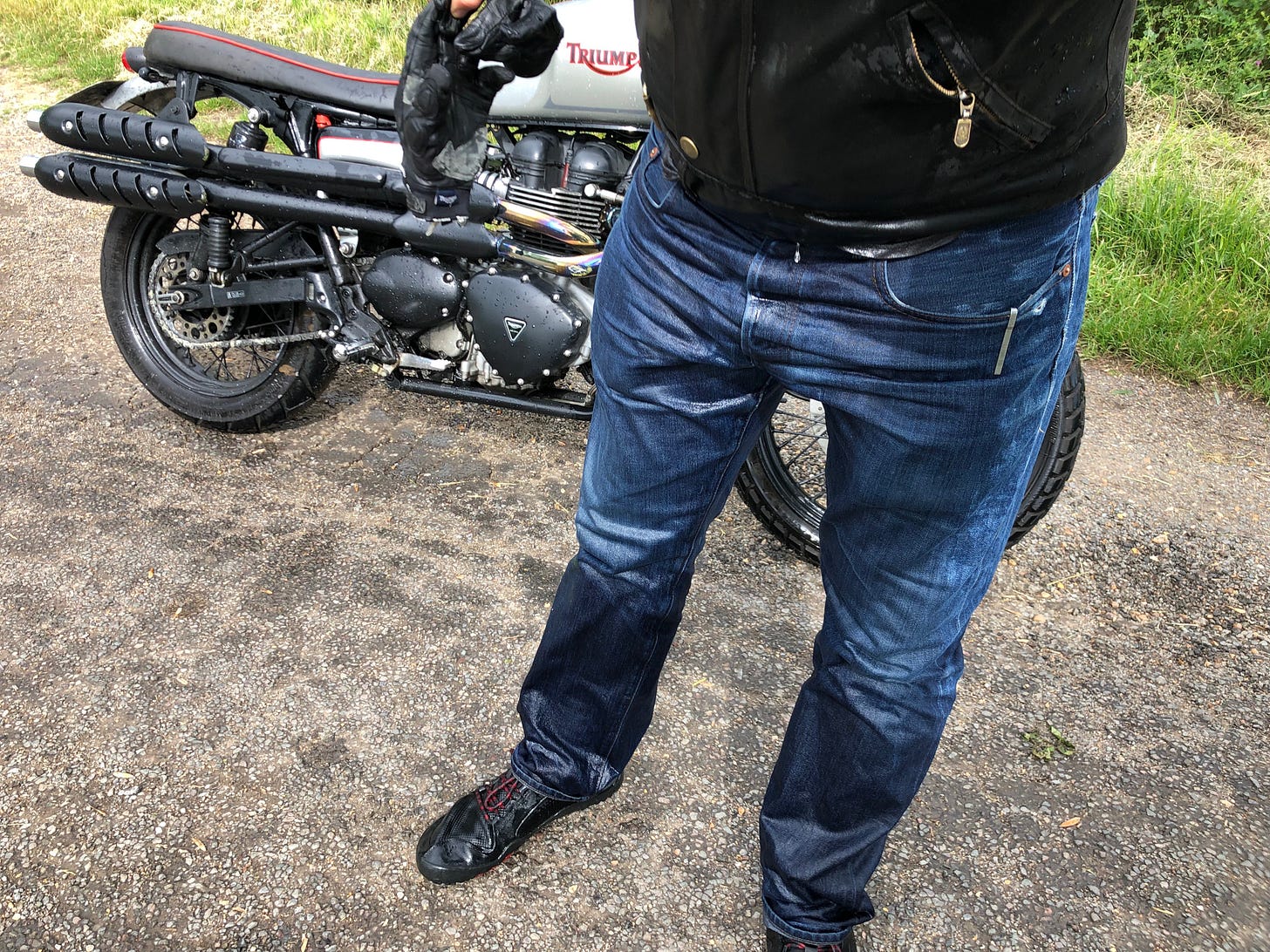 I thought i'd cross a bloated ford. Legs in the air I committed to it like it was a big puddle and I was on a pushbike.
But it was a little deeper than a puddle. And really slippy. I hit the deck and got helmet full of water.
The last time I properly crashed a motorbike was two years ago on the Devil's Highway (Issue 094 'Born To Be Mild 10th November 2017).
If you are interested in what broke there's more info in the audio section.
Maybe the Triumph knew I was planning to get another bike. We have been together now for nine years. Nine years tomorrow. And yet i've never named it/her/him. I aim to name my next bike.
Our next car will be electric and I wanted the same for my next bike. But there is no affordable electric bike that suits my needs. Not yet. I'd really like this.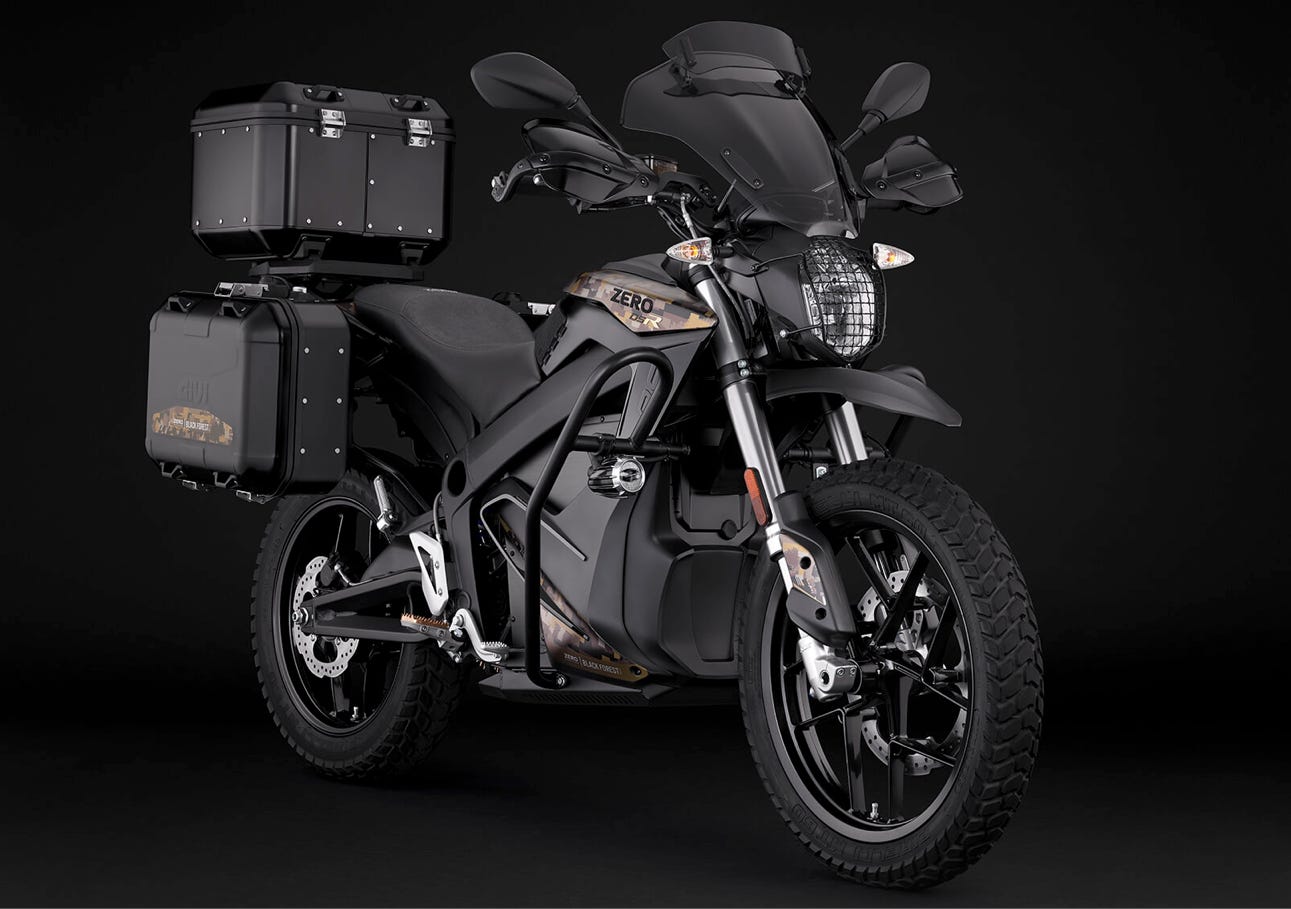 But it's £21,000.
I think the price will come down in a couple of years but when you can get a Royal Enfield Himalayan for £4000 you'd have to have a lot of spare cash to make the leap to electric. The Himalayan will do 80mpg. I went to see one this week and plan to test drive soon.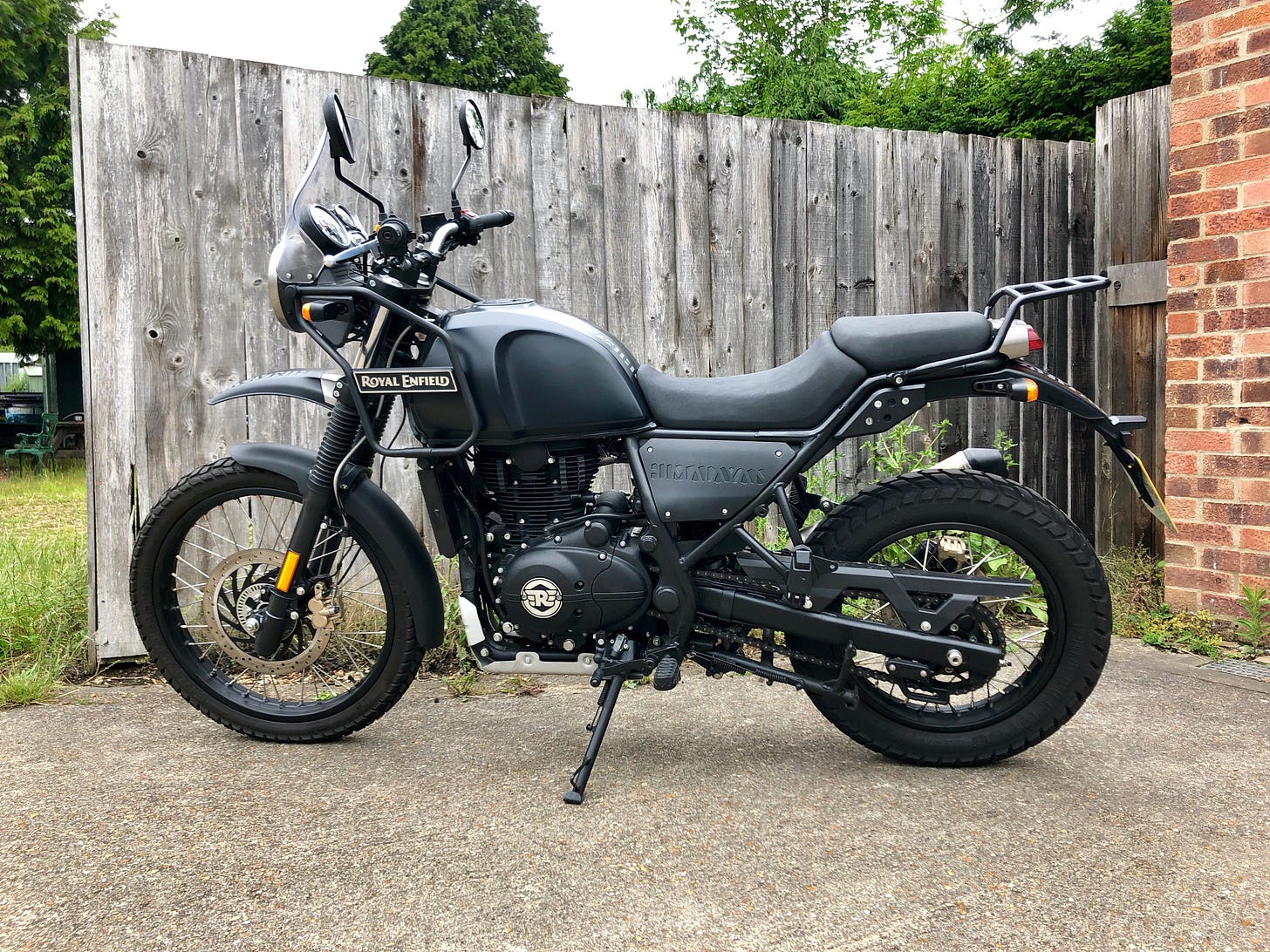 I'll not buy new though. There are plenty of decent bikes looking for new homes.
Outside of looking at bikes, fixing my current bike and running errands for a family member in hospital…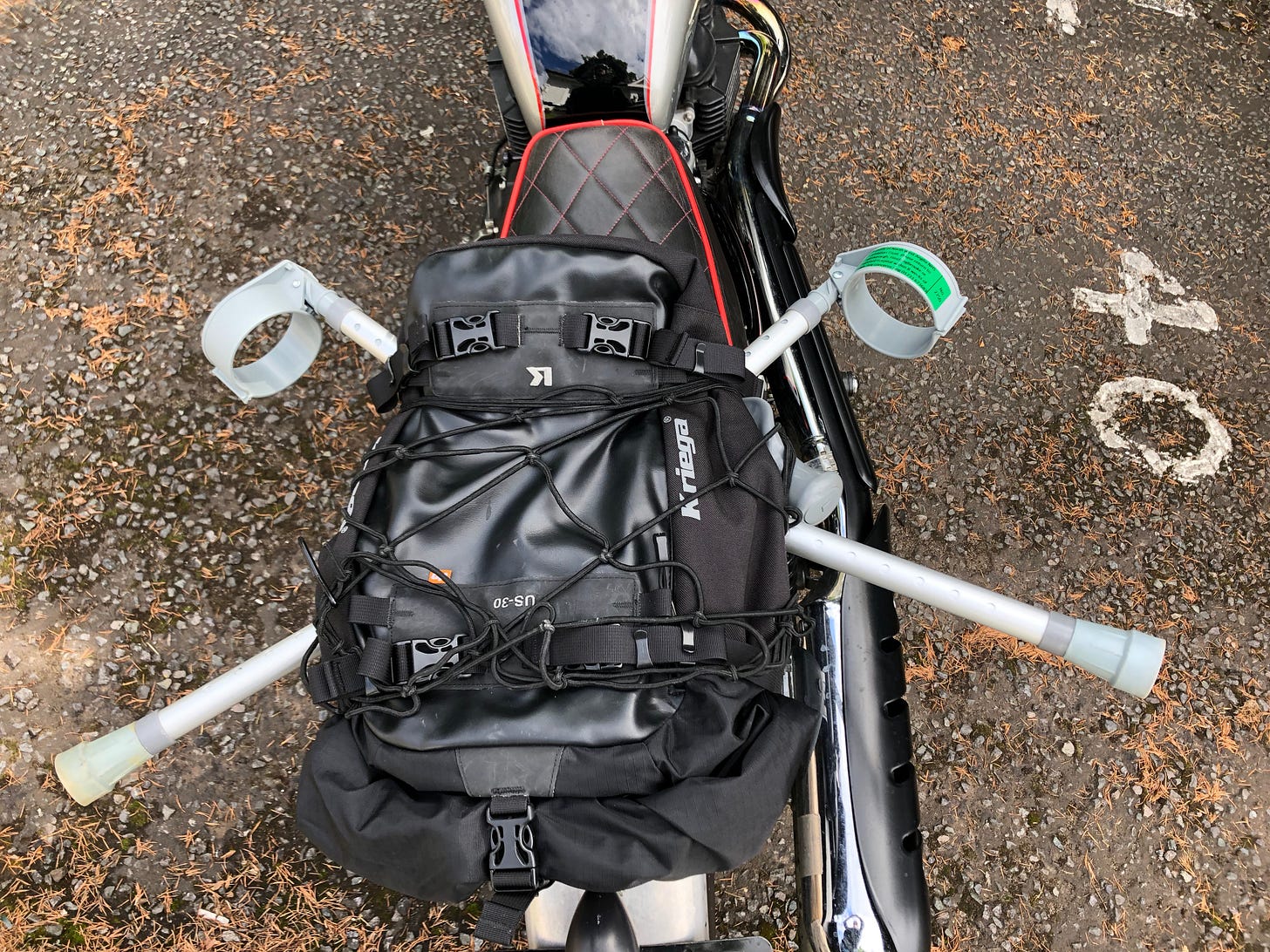 I also went back to the Cambridge School Of Arts to attend a workshop entitled Making Creativity Pay.
As the new mayor I'm wondering if that sets me up for some kind of free qualification.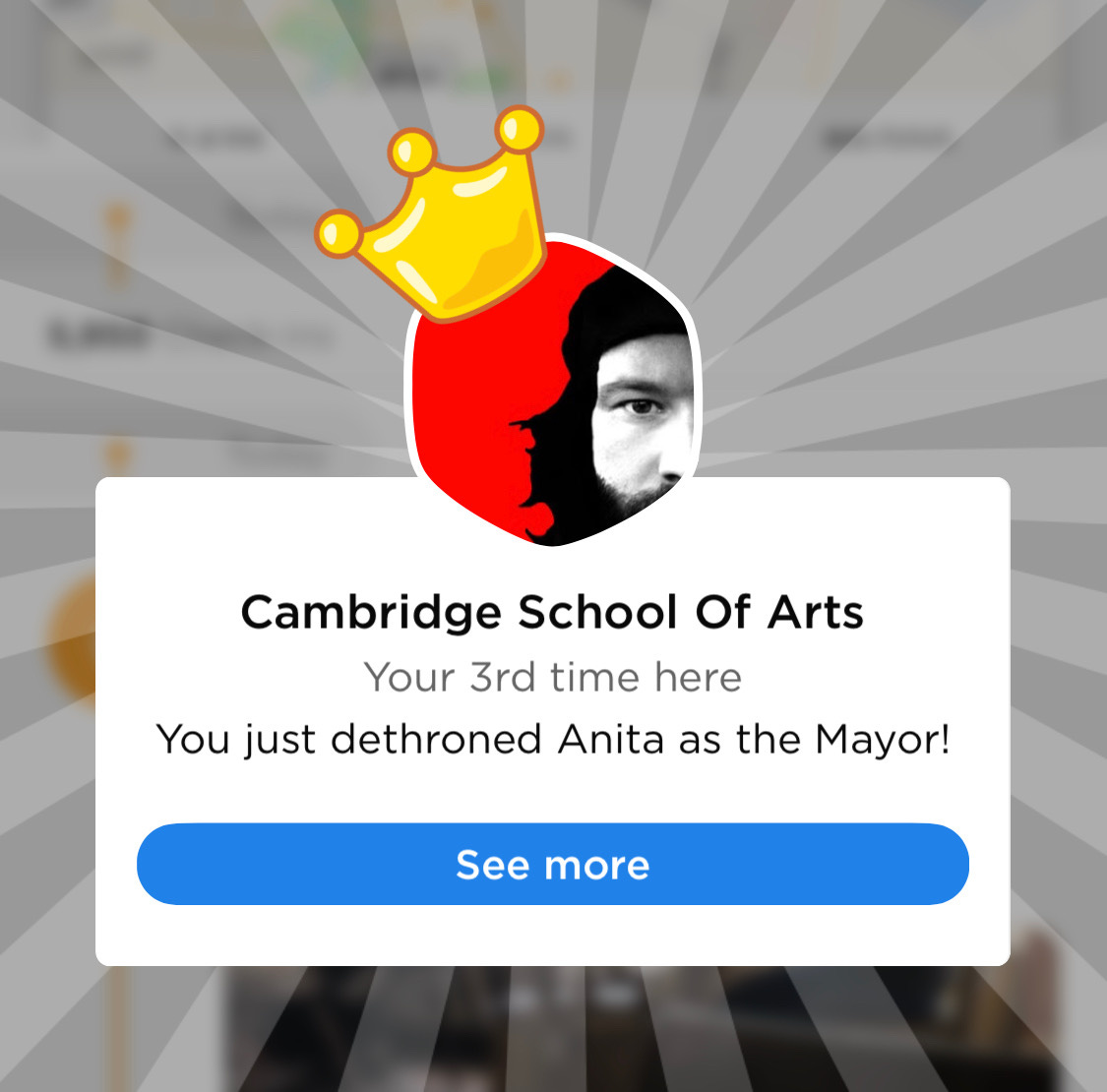 But the high point of the week was finally fixing my bike. It took days but all is now well and I can make plans to either sell or keep.
I'd love to keep, but one of the pencilled in ideas for a trip this year is riding to Africa and back. Tangier is only about 28 hours riding if you take the fast boring roads. I think my bike would make it but it's not really built for the long haul.
Anyway, more on possible motorcycle adventures later. Here's the other stuff.
---
#ThePictures
The following is a collaboration between me and Roger Overall. I threw him my list of…
Five simple ways to use less single use plastic …and he did all the work.
---
I've been getting itchy feet watching the travel vlog Itchy Boots. Noraly is riding her motorbike 'Basanti' all over the world. It's a great advert for the Royal Enfield Himalayan and as i've already stated, it's making me want to do similar. Here is a recent video.
It's shot in 4K on a GoPro Hero 7 and the phone with edits of pieces to camera mixed with scenes from the road. Simple and engaging Noraly has me hooked and pining for another motorcycle trip.
Here is a link to some of her most important kit.
Also in one of her videos Noraly mentioned she used an app called iOverlander to find accommodation, mechanics and fuel.
---
Inventor Simone Giertz got tired of waiting for Tesla to release a truck so she made her own.
---
A GoPro on a turtle.
---
#TheWords
When I visited my Great Aunt and Uncle in the Ukraine in the 90's I arrived at their home by horse and cart. They lived in a single room 'dacha' on an unpaved road.
Well into their 80s they still had to work hard to survive. Their water came from a well and surrounding the home was a modest plot of land where they grew all their food.
I was proudly shown an underground storage space that was separate to the house. In it was enough preserved food to survive the nine months of the year either side of growing season.
I remember being handed a jar of alcoholic kompot and a piece of salted meat. New tastes, both delicious.
I wondered how long the people of the area had lived like this. So many skills we in the west have forgotten.
Today I was fascinated to read that some of the first ever houses date back over 15,000 years and were found in the Ukraine. Their origins were born from the need to preserve food during the harsh winters.
My relatives lived in to their 90's. They worked hard and ate well. All the food was grown locally. Anything that they didn't have their neighbours provided. Community like family. They were makers, farmers, traders, builders. And when they laughed tears would stream from their eyes.
I feel lucky to have been brought up on a small holding. And then to have kept an allotment long enough to have a taste of 'the good life'.
But now we have a massive state of the art fridge. It's filled with food. Some of it from thousands of miles away. It beeps when you leave the door open and delivers ice and filtered water the moment you need it. It also uses more electricity in a day than my aunt and uncle used in a year.
I'm certainly no luddite but this doesn't feel like progress.
---
When @DotsAndSpaces visited today he gifted me this book…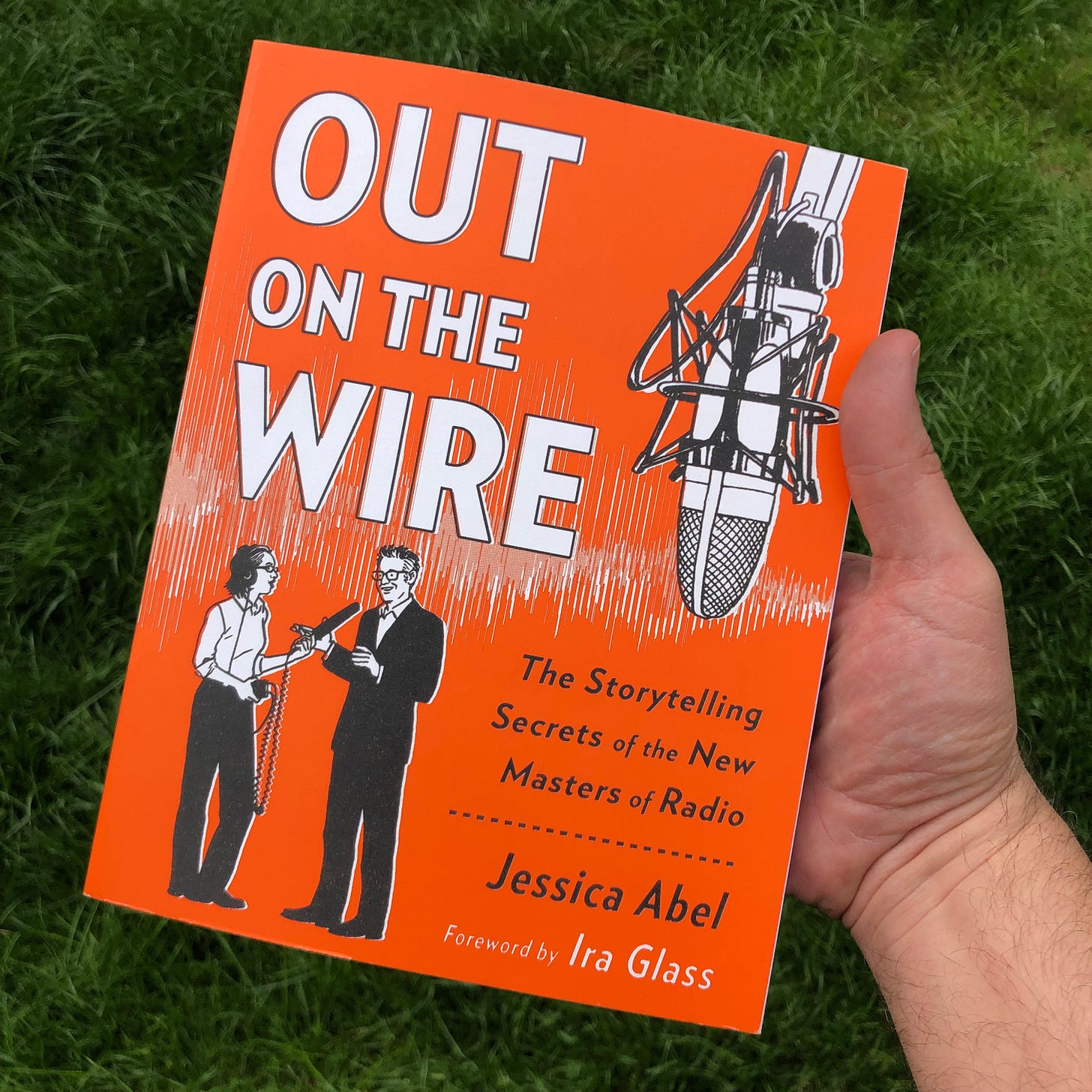 Out On The Wire is a 240 page graphic novel taking a deep dive behind the scenes of world class podcasts and narrative radio shows. Looking forward to getting stuck into this.
---
#TheSound
Listen to this episode of Dark Net Diaries entitled Alarm Lamp Scooter. An amazing story of a paranoid hacker who took things a little too far.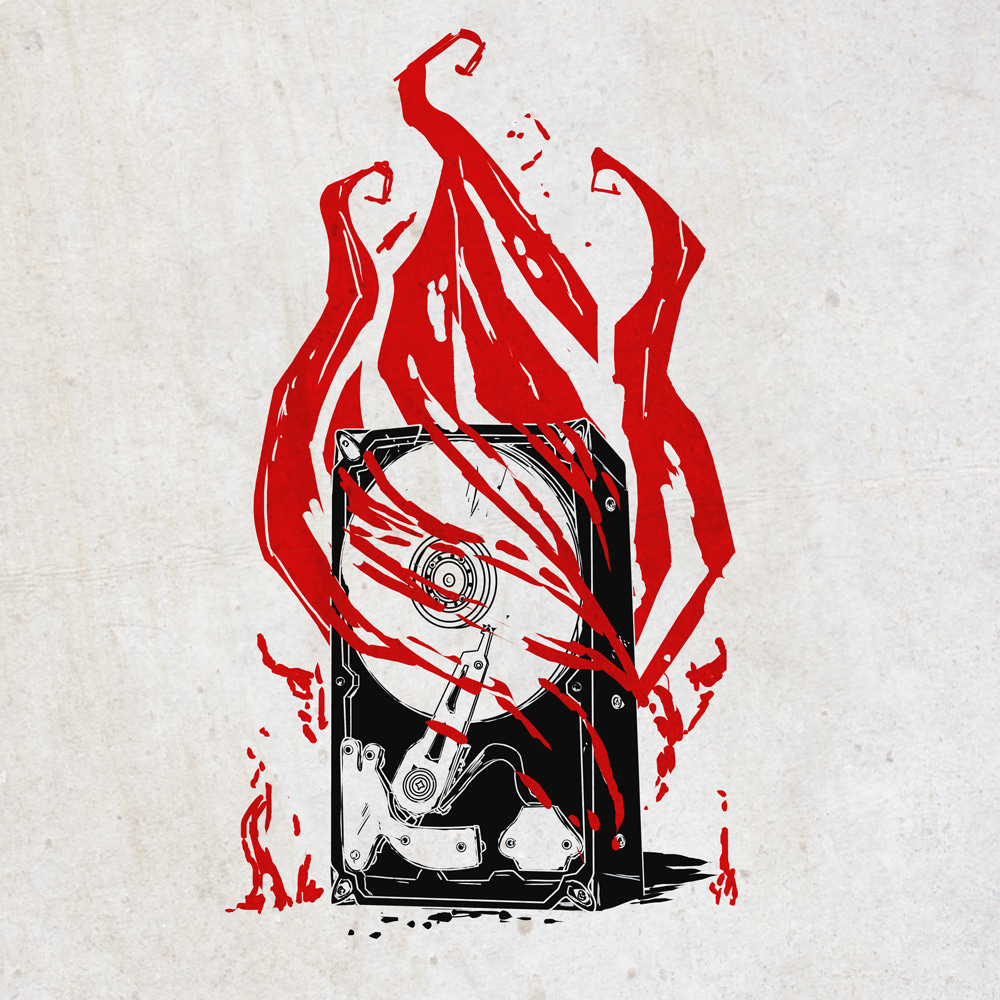 I recommended this podcast during my MojoFest workshop on protecting sources and stories. This episode entitled Dark Caracal should be listened to if you want to understand more about the threats to journalists and their data.
---
It's day 21 of #AudioMo.
AudioMo Day 15  was me talking about crashing my motorbike.
AudioMo Day 16 was me on drugs.
AudioMo Day 17 was me talking about my passion for tape.
AudioMo Day 18 was an ambisonic moment of rain.
AudioMo Day 19 was me showing you 6 ways of recording into your phone. (Almost 4000 listens).
AudioMo Day 20 was me fixing my bike.
AudioMo Day 21 (today) was an unedited chat between me, Stephan and a bird.
---
#TheConsumed
At time of writing I am supping on Roku Gin.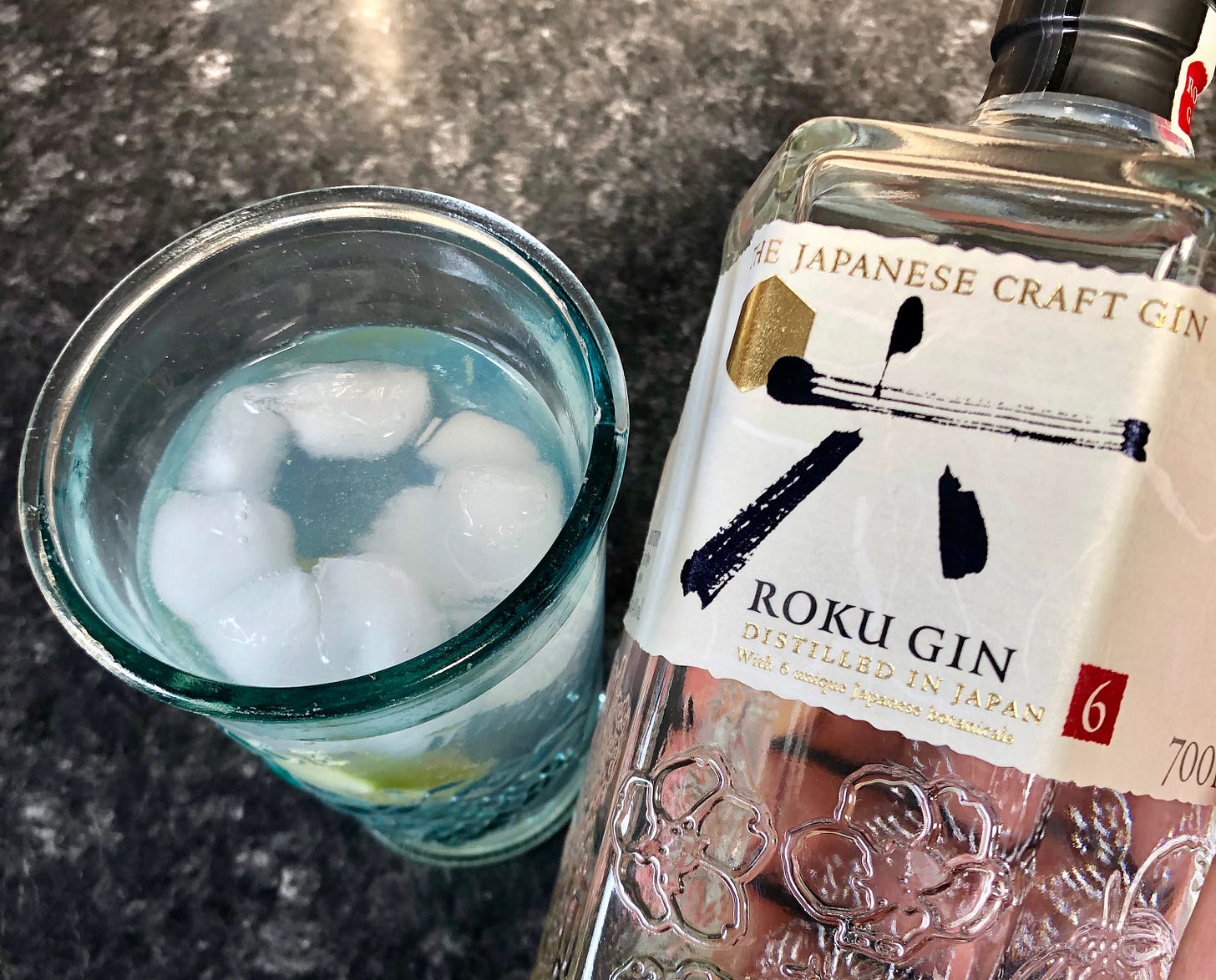 Pretty tasty but the gin i'm really hoping to get my hands on is an even newer organic one called Eight Lands from Glenrinnes.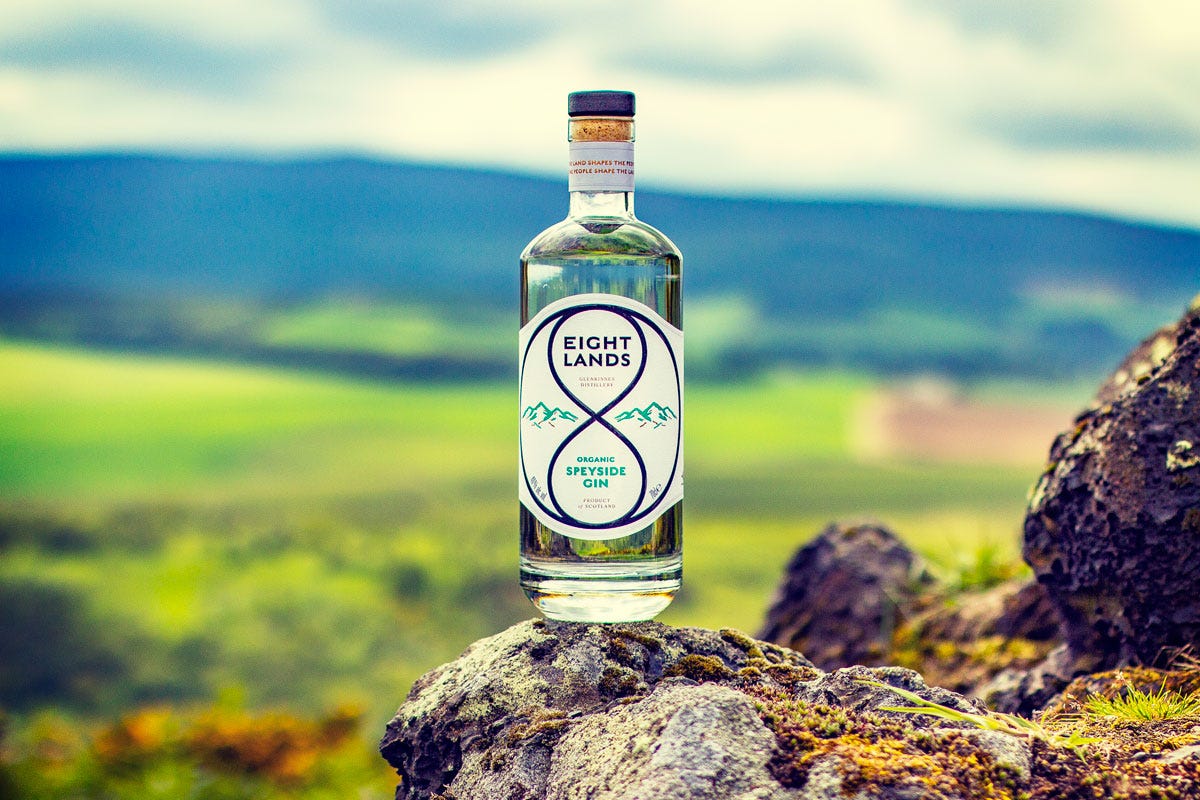 I'm hearing really good things about it. Listening to the online chatter I'll be very surprised if it doesn't collect a few awards.
---
I'm building an epicurean to-do list. Things I would like to eat and drink. Life is all about experiences and tasting stuff is one of the more accessible ways to experience.
I was chatting with audio specialist and dispatch reader (still trying not to say newsletter) Anthony Short about food we were passionate about and he rattled off some favourites.
His favourite chippy is the Magpie Cafe in Whitby. Something I need to try is called Milk Ice from Dixons Milk Ices in Huddersfield and he also recommended the very accessible (and already on order) Henderson's Relish.
Anything you think I need to ingest before I die?
---
#TheThings
I assembled this custom minifig today.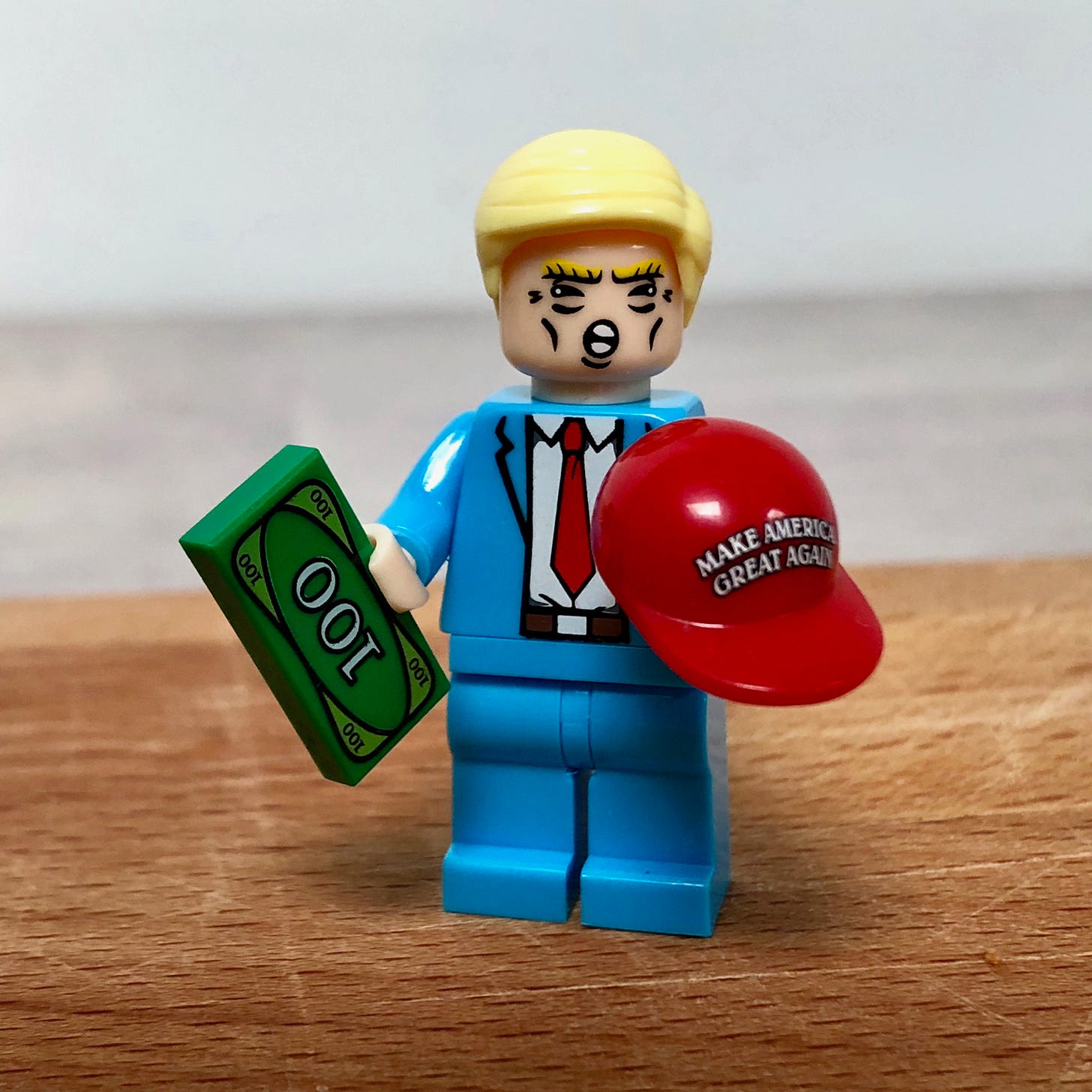 There must be a Boris Johnson one out there.
---
My grandad's old Thor hammer played a big part in the fixing of my bike. In thanks for it's amazing service I want to do it up. While in a hardware store in Cambridge I asked a man at least in his 80's if he had replacement copper heads for a size 'A' hammer and he told me… "Size A?, I've worked here for 55 years and i've never heard of Thor doing a size A. After a little search on the internet I found what I was looking for.
I think that my Grandad bought this hammer around 1949. He was careful with his money but always bought decent tools. I'd love him to know that his hammer was instrumental in fixing my motorbike 70 years after he bought it.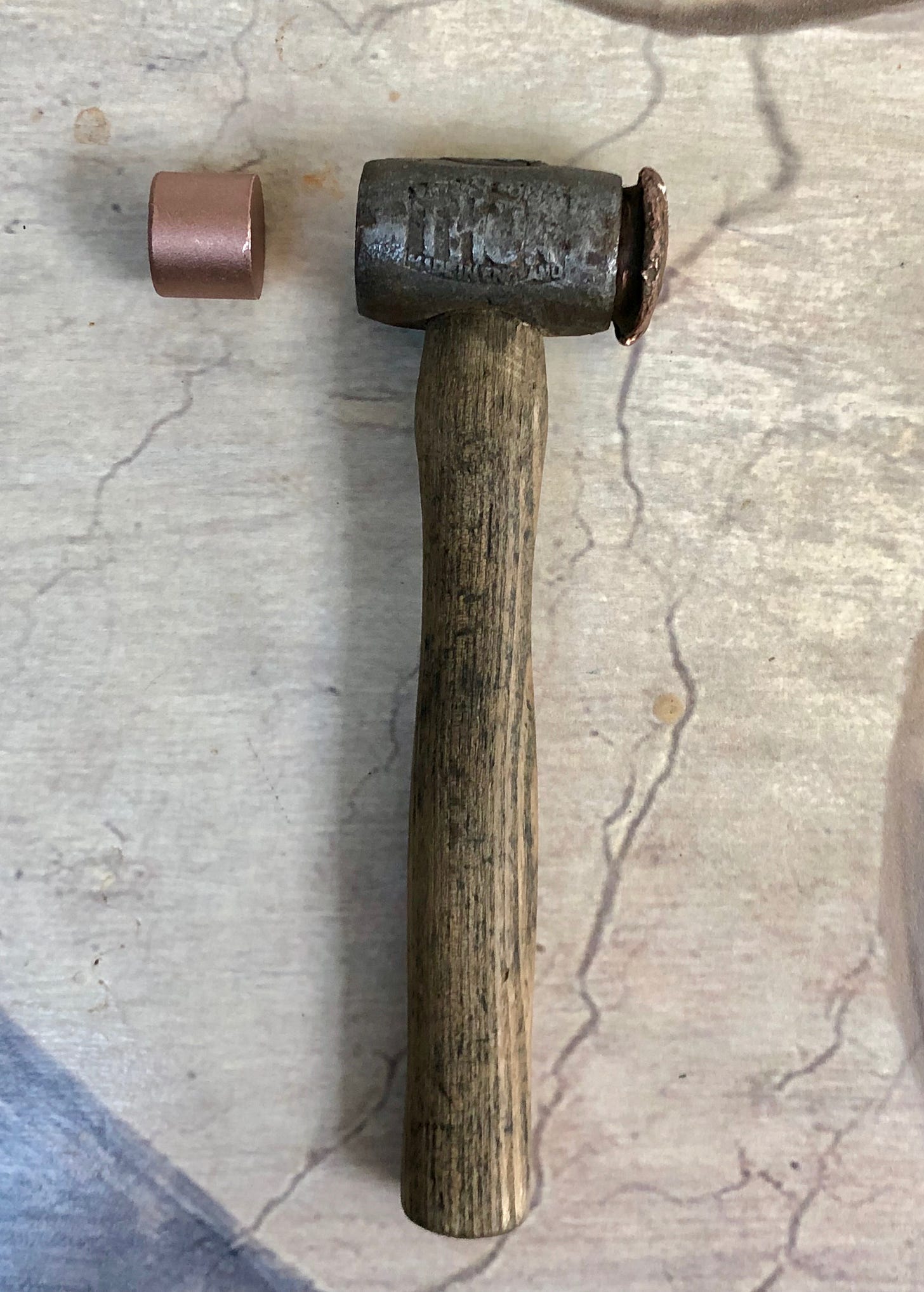 Originally it might have had a rawhide pug in one end and copper in the other. I managed to find a copper insert the right size and am considering fitting it in the side where the hide was. I'll probably rub down the handle and re-oil. Who knows, it might be good for another 70 years.
---
This is the Blind Spot Power Junky. A genius NP-F battery plate with 2 USB outputs.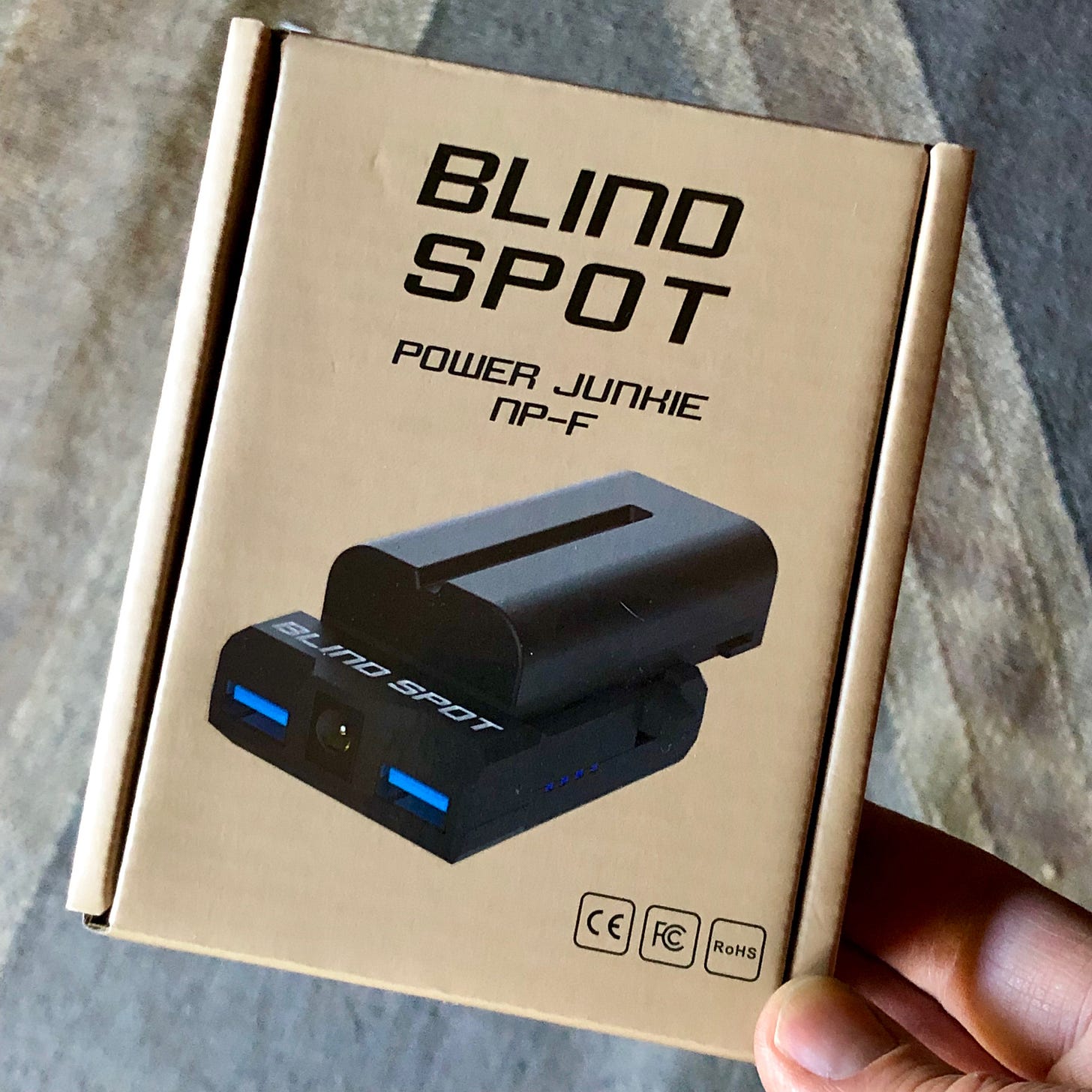 I met the guys (lovely people) behind this at Mojofest and they let me have this to test. While I put it through it's paces check out this review on NewsShooter.
Rather than buy a portable battery pack, if you have NF-P batteries lying around it makes sense to pick one of these up.
---
My to-do list just levelled up.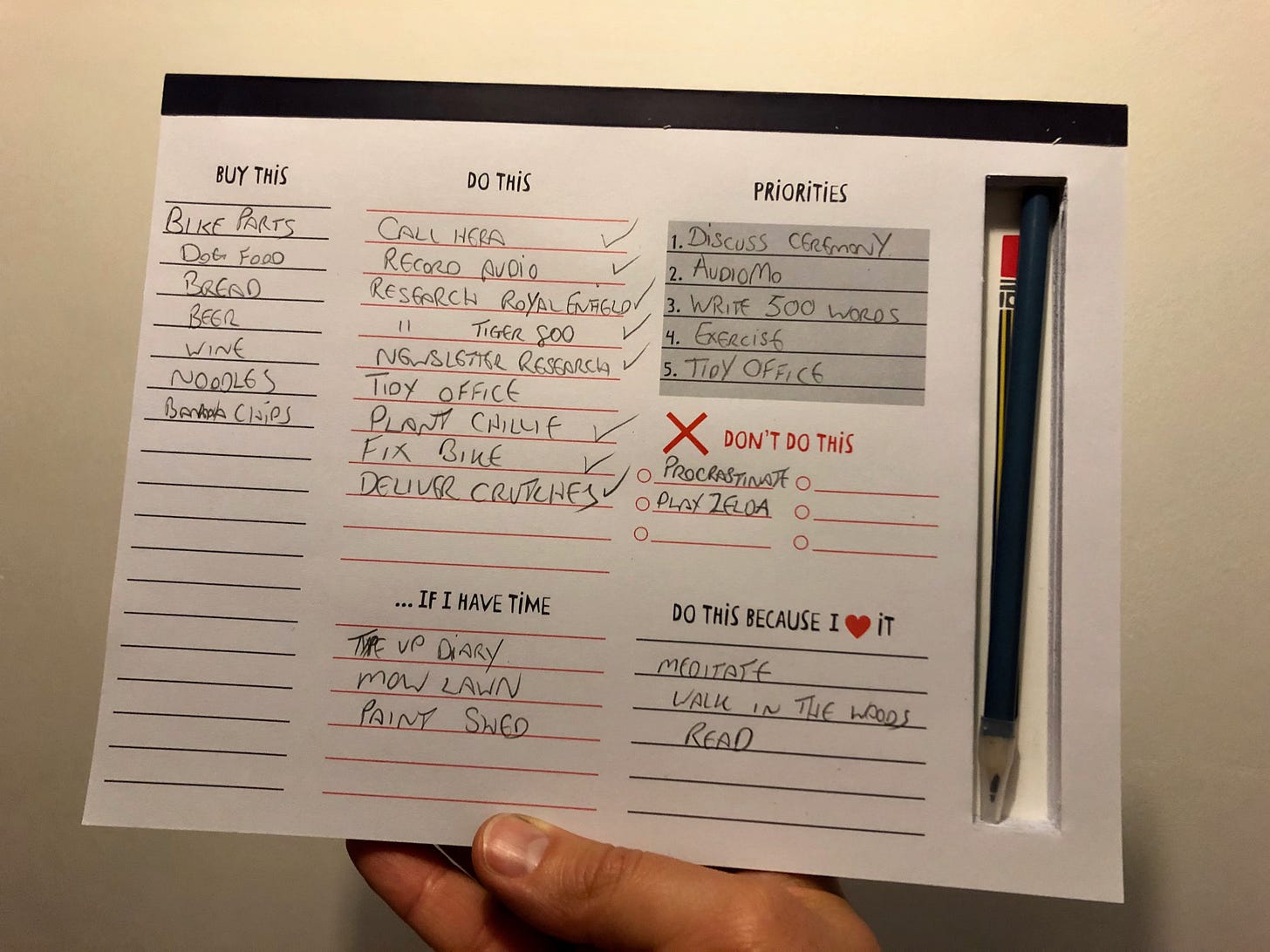 From Flying Tiger.
---
#TheWeb
---
#TheEnd
Tomorrow I'm marrying my sister (to her fiancé). As in I'll be delivering the service. I may be a Pastafarian reverend but this is a one off. I'm not considering doing this for a living. Unless there's a sack of cash in it.
Then on Tuesday it's the #1984Symposium at Orwell's Grave. Do come along. Look forward to seeing you.
Later in the week i'll be in London.
---
"Everyone who's ever taken a shower has an idea. It's the person who gets out of the shower, dries off and does something about it who makes a difference" ~ Nolan Bushnell
---
Go to things,
See you out there.
Over…